Strategy, Launches, Retail Marketing, In-Store Marketing
JoeMG! Learnings from a Coffee Klatch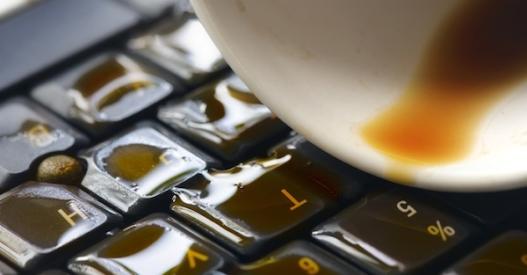 How do you take your java? Black and strong, like jet fuel? With cream and sugar? Just skim milk? Or maybe with a shot of righteous indignation? Do you have the barista leave room for incredulity?
Oh, who cares about the coffee? It's all about the cup. The Red Cup.
As anybody with an internet connection knows, the nation has a caffeine buzz about the recently unveiled Starbucks holiday cup. The company went with a minimal, sophisticated ombré design this year – poppy red up top, darkening to a rich cranberry shade. In holidays past, the cup was adorned with reindeer and snowflakes and other festive trimmings.
What's going on?
Could it simply be the continuing evolution of a classic brand design? Maybe, as the company says, the unadorned cup inspires customers to doodle their own unique drawings and messages.
Or maybe it's an evil corporation getting an early start on the War on Christmas.
Former broadcast evangelist and "internet personality" Joshua Feuerstein went with the latter. He believes that the Red Cup is just another example of how companies are stripping the Christmas message from the holiday season. Feuerstein shared his perspective with a now-epic video rant that has been seen by more than 15 million people (as of yesterday).
The man knows how to start a conversation. Feuerstein urged people to go to Starbucks and give their name as "Merry Christmas."
"The barista will have to say it when she's fixed your hot beverage of choice," said Feuerstein. "Guess what, Starbucks? I tricked you!" Clever, Feuerstein, but flawed, what with buying the product and all.
Feuerstein introduced #MerryChristmasStarbucks, which caught a little traction on Twitter. Until it was hijacked and used as a source of comedy by folks on the other side (they also created #ItsJustACup to point out there are many bigger issues people should be focusing on).
Internet news outlets picked up the story; cable TV news stations followed. The Red Cup dominated the news cycle. Then came the memes. In time, Bristol Palin, Donald Trump and New York City Mayor Bill DeBlasio would weigh in with their particular points of view.
The Red Cup broke the internet. Starbucks should be thrilled.
Such an outpouring of support. So many kind words. All that priceless publicity. This is proof that consumers care very deeply about the Red Cup and the iconic Starbucks brand. The brand support stands as a testament to how completely and authentically Starbucks has integrated itself into American culture.
I don't believe, as some people do, that Starbucks knew exactly what would happen when they revealed the new Red Cup. (But if Feuerstein has been working with Starbucks all along, I knew it.) I do, however, think the company has done an outstanding job of managing, shaping and directing the narrative.
The Red Cup debate is an example of how something ostensibly in-store can move online and into the zeitgeist.  Even a Red Cup can be a consumer experience. What can retail marketers learn from this brew-haha?
Expect the unexpected.
Temper immediate brand reaction.
Stand behind the work.
Pick your battles.
Respect the court of public opinion.
Take the high road.
Align your marketing channels.
Enjoy the attention.
Focus group the creative.
See the big picture.
Be timely.
Act fast.
Empower your allies.
Know when to add fuel to the fire.
Don't try to control the internet.
Speak to consumers via all channels.
Communicate with supporters.
Explain; don't offer excuses.
Exploit pop culture.
Control the story.
Ready to connect to your customers in a more meaningful way?
CONTACT OUR TEAM