Leveraging In-Store Shopping Technology with Electronics Retailers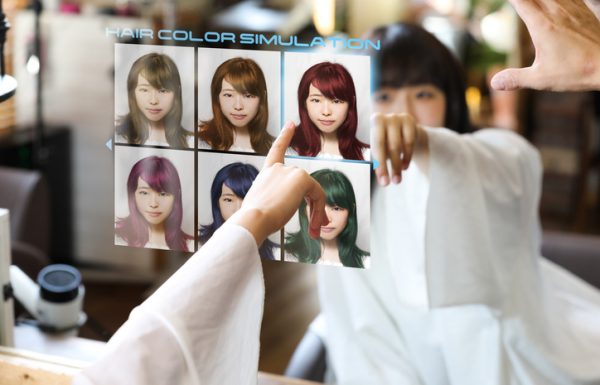 These days, who doesn't shop without a smartphone glued to their hand or tucked into a pocket? Rather than fight the wave of smartphone apps or limit technology to the check-out area, brick-and-mortar brands should join the rising tide. In-store shopping apps and augmented reality can engage your technology and retail electronics customers– and expand your venue– in ways that seemed otherworldly just a couple of years ago.
You see, technology and retail electronicsshoppers – even the most tech-savvy – don't know what they don't know. Unless your signage alerts shoppers to your in-store benefits, they're not going to know that any enhancements exist. [bctt tweet="And what good is investing in technology if your customers don't know about, aren't using or aren't fully leveraging your tech?" username="medallionretail"]
Today's shoppers expect tech
A recent consumer survey by Scanditfound that:
44% of survey respondents felt that using a mobile device would or does enhance their brick-and-mortar shopping experience.
For those respondents who have used a mobile device for shopping in the physical store, the smartphone is the device of choice by a wide margin – 83% use their phone, 14% use a tablet and just 3% use a wearable (smart watch, smart glasses, etc.).
54% of respondents reported an expectation that physical retailers offer a mobile shopping app.
Let's examine these numbers. Fewer than half of respondents felt that using a mobile device enhances the in-store shopping experience. This seems surprisingly low and begs the question: is it because shoppers don't believe in the value of the technology? Or are they simply unaware of what the technology can do for them?
You already know that technology and retail electronics shoppers jump at the chance to get instant coupons or buy something on sale (even for items they didn't originally intend to buy). That they refer to customer reviews for anything from HDTVs to noise cancelling headphones to video games.That a shopper may come in for one thing but be compelled to buy more if they knew a sale was going on in another area. Countless times, I've gone in to buy the latest smartphone for my one of my kids, but walked out of the store with a new phone case for my husband because there was a sale – or bought a trendy home electronic because there was a promotion going on?
Today, most of the headlines about in-store tech revolve around self-checkout at Amazon or Walmart. But checkouts are only one piece of the shopping equation. Technology and electonics retailers can get more out of their shopper technology investments with signage to boost in-store tech use andcustomer satisfaction.
Consumer in-store apps enhance and speed shopping
 Shoppers can use in-store technology to access coupons, read product reviews, do self-checkout and see what's on sale without having to physically walk through a store (a bonus for mass merchandisers, big box stores and brand flagship stores with huge square footage).
You have a plethora of opportunities to use in-store tech, starting with barcode scanning. How about allowing shoppers to scan product barcodes on a display wall to look for specific features? Imagine easily finding a tabletthat meets your criteria forsize, speed, and memory with a simple click on a phone app – in an Apple vs. Microsoft, palm vs oversized,CPU-driven world, this can be a significant shopping advantage.
In shopping for appliances, barcode technology can help highlight those that meet shoppers' budgets or Energy Star rating criteria. Help shoppers save time sorting through air conditioners or generators to instantly find the one that meets their BTU needs. And then, direct them to customer reviews to further narrow down their choices.
Retailer use of in-store tech
We've talked about b8tain previous posts. Now, Macy'shas upped its stake with a partnership with the software-powered retailer. Macy's recognizes the power of tracking data to determine how and how much shoppers interact with products.
Macy's is being savvy in using its flagship Herald Square store to test the new partnership. From this very focused pilot program, they can gain insights into best practices – best product mix, best scale, best scope – before rolling out nationally. It's an incubator that will not only influence their b8ta stores-within-a-store but also how other products are merchandised and displayed throughout Macy's stores.
Good Housekeeping sees the potential for combining try-before-you-buy with their legendary seal of approval. Their new pop-up GH Labstore in Mall of America looks and feels just like home, but it only contains products that have earned the prestigious seal – from laptopsto personal care products to coffee makers.
Money is no good in this store, you need to use Amazon's SmileCodes app. Tap your phone, scan the barcode, checkout on your Amazon cart, et voilà– your purchase arrives at your doorstep. Not everyone shopping at the Mall wants to lug home their video game consoleor figure out how to fit their flat-screen TV in the back of their car. Shoppers get the ultimate in quality assurance and convenience.
Barkshop Livedeveloped a novel way to get to the hearts of dog owners. Their appointment-only play datesgive Fido 30 minutes of playtime with an assortment of toys. A camera records the session and spins out metrics about which toys were played with and for how long. The final payoff: a recommendation about which toys your dog played with most so that you can buy and bring home for endless enjoyment. This technology is not only hugely gratifying for pet owners, but also for the brand. By extrapolating the data on a larger scale, they have a full-fledged Fido focus group to guide inventory purchases and product development.
The inroads of augmented reality
Some of the most exciting in-store tech innovation is the use of augmented technology. We are seeing it being used across a wide range of products. From home improvement (Lowes) to fragrance (L'Occitane) and beauty – YSL Beautyused AR in their New York Fashion Week pop-up so that guests could try out new lipstick shades.
How about trying out a new drill for a DIY home project? The Lowe's Holoroom Experienceuses artificial and virtual reality in its on-demand in-store VR clinics. Shoppers can learn the proper way to measure, feel the weight of drill and see how to position a screw. The retailer knows that by educating its shoppers and making them more comfortable with tackling home repair tools, they are more likely to make Lowe's their go-to home improvement center. Talk about boosting customer acquisition and retention!
L'Occitane went all in with VR at its new NYC flagship store. There's no need to fly across the Atlantic to feel like you are in France. Shoppers can take a virtual 360-degree hot-air balloon ride over the lavender fields of Provence. What makes this experience even more heavenly? A hand massage that releases the fragrant aroma of lavender. The experience is immersive, indulgent and taps into the emotions and the senses.
Show the way to technology's benefits
 All this technology is terrific and takes the shopping experience to higher levels – experiences that can't be replicated online. What else can't be copied? The help of a live consultant to explain both the technology and products, and to answer questions. But even floor staff needs help.
At the beginning of the piece we said people don't know what they don't know. Brand managers who for months spent their days talking internally about the new technology and nights dreaming it, often assume their customers intuitively know about it. Companies become so enamored with tech, they fail to devote the time or resources to properly inform shoppers about it. Whether it's signage that explains the VR-to-product connection or guides shoppers to the in-store location, technology relies on it.
The GH Institute recognized this when they hand-picked and trained the staff for their GH Lab pop-up – they know that as much as new technology boosts the shopping experience, customers still appreciate having a fellow human around to help.
In both the L'Occitane and YSL Beauty examples, visitors to the shops have to weave their way through a couple of floors before they reach the AR destination. Sometimes a brand wants a surprise at the end of the journey, but you also don't want anyone to bail too soon and miss the cherry on top. Signage can provide the right amount of tantalization to spur technology and retail electronicsshoppers to keep going.
For tech to live up to its promise, technology and electronicsretailers need to provide support – from floor staff training to signs and displays that create awareness and provide explanation. At Medallion Retail, we're at the cutting edge of in-store signage, display and shopper experience support. To find out more, email Medallion Retail at engage@medallionretail.comor call 212-929-9130.