Strategy, Creativity, Permanent, Temporary, Corrugated Display, Retail Marketing, In-Store Marketing
Looking Into Luxury Retail Windows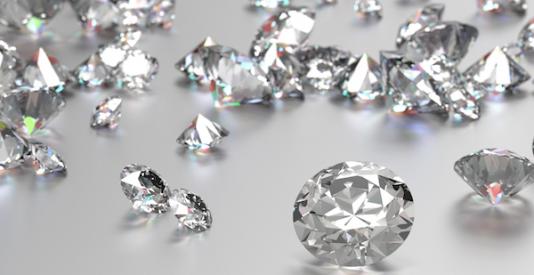 The luxury stores dotting Fifth and Madison Avenues in New York beckon passersby with displays of exquisite things and promises of beautiful possibilities. These are the true windows to the soul.
Just ask Audrey Hepburn.
The actress and style icon famously breakfasted at Tiffany's in 1961, creating an iconic screen character and making upscale window shopping a meaningful pursuit.
Shoppers gaze into luxury retail stores expecting to be charmed, excited or lulled into sensory indulgence. The beautiful items on display inspire aspirational fantasies thanks to their perceived higher quality and the thoughtful and arresting way they are presented. These windows, these "snapshots of affluence," have a specific message: lovely things, lovely life.
Luxury retail stores must meet high expectations to justify the shopper spending extra money on items that are costly or not vital to daily existence. The right window display will artfully communicate the transformative essence of a brand, and will persuade shoppers that purchasing luxury items can indeed be life-changing.
The statement-making windows of luxury stores differ in style, tone and message, as they should. Uniqueness is alluring, and a big part of the sell. But these enticing glimpses into Gucci, Chanel, Rolex, Louis Vuitton and others do have some elements in common.
The windows of all smart luxury retailers tell a story. They create a romantic narrative; an idealized vision of reality into which the shopper can place herself. A fine leather jacket looks particularly appealing when tossed artfully onto the seat of a stunningly lit vintage motorcycle, complete with a baguette and wine bottles nestled in the front basket. The focus is on the product, but also on how that product will make her feel.
Here are three more shared qualities of luxury store windows worth looking into:
Judicious Use of Space
The appeal of a luxury item lies within its perceived rarity. The "less is more" philosophy works when creating a high-end retail window because when a shopper sees a single item, it reinforces the idea that it is scarce and therefore, more valuable. Showcasing only a few products – and surrounding them with generous space – encourages shoppers to lean in and appreciate craftsmanship and subtleties of design. A prudently curated collection of items is more intriguing when given some "breathing room."
Of course, there are times when "more" is not enough, and empty space is replaced with rich, artful density. Some brand personalities and product mixes are better showcased using a less streamlined approach to display space. These are the luxury retailers who pack their windows tight with images and textures and color, creating visual noise on an operatic scale. This is often seen during the holidays.
Exquisite Materials
Gnarled, reconditioned wood and gleaming glass. Marble, shimmering satin and industrial metal. Leather and rough stone. When used imaginatively and strategically, each of these will deliver a luxury vibe. High-quality materials are visually arresting, tactile and evoke emotional responses. Use them to frame and contextualize a product, thus affirming the shopper's perception that the visual luxury they are experiencing extends into the store and into the quality of the item.
Thoughtful Lighting
Proper illumination is probably the most critical element of a successful luxury store window. It is mandatory that items be showcased in their best light, literally. Thoughtfully planned lighting sets a mood, creates visual variations and offers cues as to where the shopper should look. Splashes of brightness juxtaposed with dramatic pockets of cool shadow visually stimulate customers to explore different areas of the window, while well-positioned spotlights can make a superb vase or pair of shoes or piece of jewelry shine like the work of art it is.
Ready to connect to your customers in a more meaningful way?
CONTACT OUR TEAM