Strategy, Creativity, Permanent, Temporary, Corrugated Display, Retail Marketing, In-Store Marketing, Retail Display
Recreational Marijuana Dispensaries: A Modern Lesson in Retail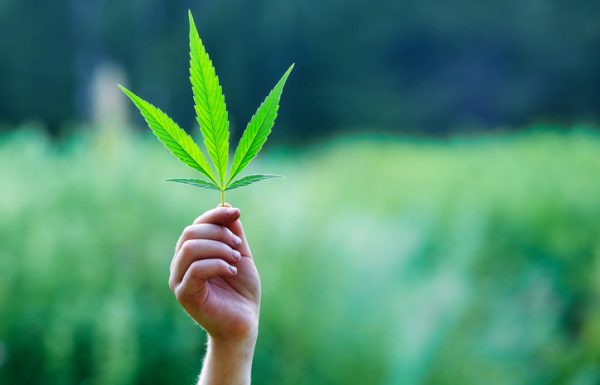 When legalized recreational marijuana burst onto the scene across eight states, a whole new category of retailer emerged too: recreational marijuana dispensaries. Long gone are the days of sketchy head shops with dark paneling, dim lighting and dodgy-looking shelves. In contrast, today's recreational marijuana storefronts are crisp and transparent. Displays are clean and attractive, beckoning buyers from 21 to 71. They've culled some of the best retail practices – and infused them with their own personality.
These savvy retailers know that along with loosened regulation, the mindset toward marijuana has come a long way – and so have the products. It's no longer buds and rolling papers, bongs and roach clips. The product array is profuse with edibles and lozenges, chewing gum and vaping. And with an explosion of products comes burgeoning revenue. As the New York Times reported in About That Joint: Marijuana Start-Ups Pass, customers in North America – including U.S. and Canada – will "spend more than $10 billion on legal marijuana in 2018 and nearly $23 billion by 2021."
So what can we learn from this new category of retailer? As it turns out…a lot.
"The story here is that the average cannabis consumer is becoming the average American." Jim Patterson, CEO of Eaze, a start-up out of California that has raised nearly $52 million from investors
Pot Goes Professional
Walk into any thriving dispensary, and find a pleasant surprise. The Farm in Boulder, Colorado, winner of Boulder Weekly's Best of Boulder in 2015, 2016 and 2017, describes itself as "a professional, open, and educational environment. Our knowledgeable staff is warm, welcoming, and excited to share our passion for the finest craft cannabis anywhere."
Professional. That's not a word you would have associated with the category even five years ago. Do not expect your salesperson to be a slacker, like the one played by Sean Penn in Fast Times at Ridgemont High. Instead, expect to be greeted by friendly, knowledgeable and well-trained sales staff. In-store displays bring to mind Starbucks with signage that promotes The Daily Menu and Weekly Specials.
You may also encounter lines. But like any good retailer, this thriving boutique has a win-win solution – one that's inviting to customers and generates revenue.
An enamored Yelp reviewer described his experience as "visiting a cool winery or craft brewery, but with a different product." A fan on Weedmaps wrote, "Dispensary of the future. Very impressive. An entire gift shop that's laid out all nicey nice with books and gifts." Another said, "The store is BEAUTIFUL…I never mind waiting in their big retail area. Movies, cool books, pipes, and clothes to look at…it's great." Creating boutiques within a boutique, these dispensaries are maximizing every square foot of retail space – and creating what we call In-Store Shopper Moments™.
Marijuana dispensaries are creating their own unique brand identity – from their name to their interior design and display to their paper bags. Whereas The Farm embraces an organic, back to nature persona, San Diego's Urbn Leaf positions itself as "California's must-see retail cannabis boutique featuring a high-end, comfortable atmosphere and professional attitude that invites inquiry, discovery, and conversation." There it is again, that word: "professional." And this time, it's accompanied by "high-end". Urbn Leaf appeals to a more metropolitan aesthetic. Its all-glass front conveys transparency and cleanliness. Far from the smelly stoner atmosphere, Urbn Leaf is changing perceptions and in turn gaining customers. Many of those customers are older and more discerning. In their younger days, they may have smoked for relaxation and fun; today it's more about easing aches, pains and unpleasant side effects from medications.
The professional approach spurs product experimentation – and drives sales. Customers simply buy more when empowered with knowledge – whether via a trained sales associate, an interactive kiosk, or engaging signage and videos.
As proof of this retailer's cross-over appeal, look no further than a recent news story featuring an enterprising girl scout. The scout positioned herself in front of Urbn Leaf's San Diego dispensary and sold 300 boxes. Plus, talk about product placement: Urbn Leaf posted a photo to Instagram calling on customers to buy Girl Scout Cookies and GSC – a "sweet and earthy" strain of marijuana eponymously named after the scouts. It doesn't get more mainstream than this.
Follow the Money Inside
Some marijuana retailers are pouring big money into their shops. The build-out for The Clinic's new flagship store in Denver cost $1 million. When questioned about the high-level spending, Scott Thorn, The Clinic's president and COO, told The Cannabist, "Let's be industry-agnostic here. We wanted to create a retail experience that measured up to stores in any industry." At the store, the floors gleam, glass is glazed, and the light shines in. While customers are waiting for assistance, they can check out displays like the Concentrates Bar, glass-topped and informative, complete with countertop signage and video screen display.
Other stores are hiring top-tier designers and architects. Whether the result is ultracool modern or soothing blond wood, the displays are first class. Many are borrowing a page from the Apple Store playbook: minimalist with the spotlight on product. Other displays seem more akin to the cosmetic counters at Bloomingdales. Countertop displays could be holding Clinique lipsticks just as readily as vaping devices. Beautifully backlit cases highlight canisters of impeccably curated buds, extracts and concentrates. Open floor plans have the relaxed, soak-it-all-in atmosphere of an art gallery.
The investment in merchandising pays outsize dividends. Stores are getting bigger, offering a wider array of product, and using more and more imaginative displays. This multi-medium approach creates major buzz (the word of mouth kind) about shopping as entertainment and education.
Not Letting Any Opportunity Blow By
Dispensary owners recognize that retail best practices are imperative. Poorly executed stores create frustration, confusion, and are an invitation to shop somewhere else. Floor display is a mixture of traditional fixtures, rotating video display boards and kiosks that entertain as well as inform. T-stands and hanging fixtures hold t-shirts, hats and sweats. But don't look for tie-dyes. Like the dayglo tapestries of head shops, the stores shun the hoary themes of yesteryear and embrace a modern vibe. Dispensaries are also keenly aware of the powerful influence of social media. Design and display are just as much about creating Instagrammable photos as they are about function.
Even in the recreational marijuana world, brick and mortar are up against home delivery. To keep current customers coming back and new customers coming in, these stores know they need to dispense more than weed-based product to compete. It all comes together in one fluid sweep to create that In-Store Shopper Moment I mentioned earlier.[bctt tweet=" Cannabis retailers are hitting the Shopper Moment on all cylinders: informing, educating, inspiring and entertaining." username="medallionretail"]
As times change, new opportunities abound. For retailers and brands, even booming categories don't guarantee sustained revenue growth: you've got to cater to your clientele in every aspect. These dispensaries and the brands they carry are positioning themselves for the long term and for expanding into new markets as legalization spreads across the continent. The stores are ground zero for perfecting the retail blend.
Whether you are a start-up or an established brand, stay on top of what's innovative and new in retail display, and email Michael Decker at engage@medallionretail.com, call 212-929-9130, or check out our portfolio at medallionretail.com.
Ready to connect to your customers in a more meaningful way?
CONTACT OUR TEAM