Strategy
Medallion Retail Creates Davidoff of Geneva Windows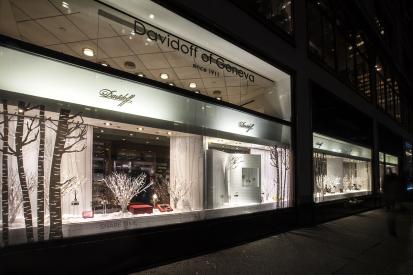 Seeking that last jolt of holiday sparkle? Shop! Retail Environments still has some shine to share. The retail industry website is featuring Davidoff of Geneva store holiday windows created by Medallion Retail. (Full disclosure: shameless plug.)
By breathing life into the Davidoff brand manifesto "Time is the Ultimate Luxury," the agency created a study in sophisticated storytelling. The windows showcase a stylish blend of words and imagery that underscores the value of meaningful moments.
By exploring the interplay and tension between hard and soft materials, Medallion Retail articulated the brand's romantic yet masculine narrative. The result is elegantly simple and high-impact.
The Davidoff windows feature some beautiful examples of elevated standard technique, including layering, dimension, tone-on-tone, text as art and symmetrical balance.
Take a minute, and take a look.
See what time well-spent looks like.
Ready to connect to your customers in a more meaningful way?
CONTACT OUR TEAM