Strategy, Creativity, Pop-up Retail, Retail Marketing, In-Store Marketing
Never Fear Pop-up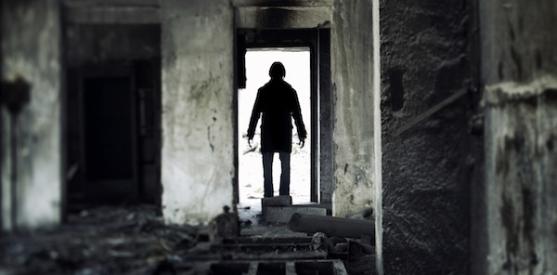 Late last month, New York, LA and almost every city in between were invaded. They arrived by the thousands under the inky cloak of night, cunning and intent upon changing the face of humanity – literally. By daybreak, they were among us, filling once-empty spaces and whispering promises of rebirth and self-actualization. It was impossible to resist.
I was drawn in. I succumbed. I bought a green fright wig and some creepy vampire teeth. Such is the power of the Halloween pop-up shop.
These black-and-orange boutiques are everywhere, utilizing real estate that was empty only the night before.  Halloween pop-up shops have become an institution – and a big money maker. The season isn't long, but it is lucrative. Just ask the folks at Ricky's, a 32-location super store for everything beauty, and one of retail's largest purveyors of Halloween pop-up shops.
Co-founder of Ricky's and pop-up pioneer Todd Kenig opened the chain's first Halloween pop-up store in 2005.  Halloween sales now account for about 20 percent of the chain's annual $55 million in sales. Clearly, there is scary money to be made. This year, total spending on Halloween is expected to reach $6.9 billion, says the NRF.
Pop-up shops are far from new and not limited to Halloween; the tactic is now a tent pole in most retail marketing programs. We all know why a brand should pop-up (to reach a new audience, test a concept, explore a new geography, build brand awareness, move a product, launch a trend or celebrate a holiday), and we're familiar with the basic steps involved (determine goals, scout locations, build a shopper experience, plan logistics, activate social media, staff the shop and learn for the next time). We've written about all this here, here, here and here.
As a kid afraid of haunted houses and as an adult afraid of marketing failure (and haunted houses), Halloween reminds me of two things: No one can make me go into a haunted house because I am a grown-up, and some things seem scary until you get a peek behind the mask (and you see that it's only Mr. Kensley from algebra, but he is still really scary and a little too convincing as a zombie).
So in keeping with the Halloween spirit, let's peek behind the mask. Here are five simple tricks to keep your pop-up business booooooooming.
Amp up the FOMO. The fear of missing out is a strong motivator. So use it. Create a retail pop-up experience so amazing, so surprising, so insider-y that it tops every shopper's must-do list.
Grant insider status. Being an insider can be an antidote to FOMO. Create opportunities for the shopper to feel like a VIP; product previews, surveys, exclusive events, early entry and special deals all work well. Generally, anything with "first" in it will work.
Use the concept of "temporary" to its greatest advantage. A big part of the allure of a pop-up shop is the fact that it will not be around forever. The clock is ticking. Make sure shoppers hear it. While the pop-up space should never feel temporary, the idea that it will soon be gone is a powerful shopper motivator.
Engage all the senses. Surround the shopper in experience. Find ways to deliver brand messaging through not just sight and sound, but in taste and touch and scent. And if your product isn't one that can readily be smelled, great! Imagine how memorable it will be to the shopper when you surprise her with eau de little black dress.
Enable micro-contexting. Find ways to connect your pop-up shop with local culture. Your shop site has been carefully selected. Demonstrate that to shoppers with links to the neighborhood by showcasing (and weaving into the brand story) local artists, musicians and food artisans.
Ready to connect to your customers in a more meaningful way?
CONTACT OUR TEAM