Strategy, Brand Positioning, In-Store Marketing, Consumer Behaviors
Our Top Blog Picks, Just for You!
Reentering the retail arena may call for innovative approaches. After all, your shopper will have many reasons to want to get out and about. Why ​not welcome them back in new and unexpected ways? To help you to start thinking and planning, we looked back to our archives and pulled together a curated collection of "Best-Of" Pop-Up Blogs. Unique times require unique ideas.
---
E-Commerce Pop-Ups Deliver a Much-Needed Physical Presence to Online Retail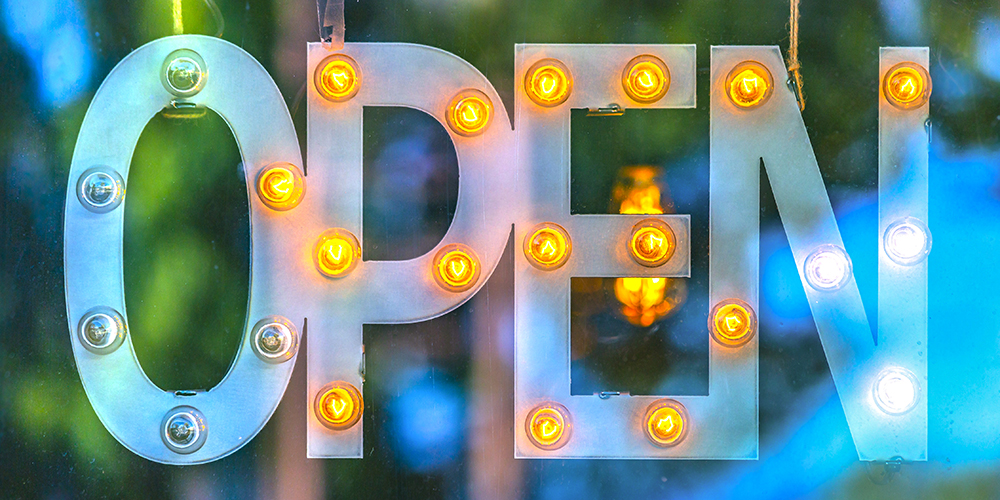 Originally posted on 12/05/18 by Chris Gordon
Once upon a time, pop-ups were simply opportunistic. A way for retailers to generate extra sales in empty storefronts, a low-cost solution for emerging businesses hoping to gain a toehold in a market, or a way for big-buck brands to generate a giant splash. But during the past few years, pop-ups have undergone an evolution, emerging as a favorite marketing tool for an unexpected type of company: e-commerce retailers.
E-commerce pop-ups garner much attention for disrupting stagnant industries, yet increasingly, native digital brands are leveraging traditional brick-and-mortar solutions to connect with customers and deliver an enriching brand experience.
Take popular e-commerce home furnishings store Wayfair: from November through January, Wayfair is hosting two pop-ups– the company's first-ever foray into the traditional retail space. Found in Massachusetts' Natick Mall and New Jersey's Westfield Garden State Plaza, both pop-ups are just 400 feet in size – but what they lack in space, they make up for in authentic customer engagement.
Wayfair's pop-ups leverage many unique, innovative experiences that customers can't get from online shopping. An interactive "How-To" station offers home improvement advice, while customers are also invited to design their own furniture. If these pop-ups go well, there's talk that Wayfair may open a year-round store in the future – a notable development, given the company's staunch commitment to online-only retail.
"We are bringing the Wayfair brand directly to shoppers in a completely new format this holiday season," said Ed Macri, Wayfair's chief product and marketing officer. "This pop-up experience is yet another way we are deepening engagement with customers beyond our online presence."
What's the motivation behind Wayfair's change of heart? One goal may be to build a more loyal online following. Another is likely to appeal to a more significant segment of customers. Contrary to popular belief, 50% of millennials and 67% of Gen Z shoppers say they prefer to shop in stores. The customers have spoken, and native digital brands are listening – and reimagining the in-store experience with pop-ups and flex retail solutions.
Bob Sherwin, head of North America marketing for Wayfair, thinks pop-ups are crucial to building an authentic relationship with customers: "Physical pop-ups are a natural evolution of our test-and-learn culture…[It's about] how do we make our store experience come to life in a physical setting."
Pop-ups offer both brick-and-mortar retailers and e-commerce companies the opportunity to gather key intel on their consumers that they couldn't otherwise. According to Wayfair, the temporary stores will test how consumers interact with the brand offline, and the company can use that insight to fine-tune its merchandising strategy and push traffic back to Wayfair's online store.
Other notable e-commerce companies are choosing to take the same two-tiered, omnichannel approach to retail – placing e-commerce first, but supplementing with consumer-friendly retail spaces. This past year, Casper, a native digital brand that's revolutionizing mattress shopping, launched two notable pop-ups in New York City. The first, dubbed the Casper Sleep Shop, showcases six miniature "homes" and invites shoppers to test the mattresses for themselves. The space feels more like a home away from home than a big-box mattress store, ultimately creating an immersive customer experience.
Casper's second NYC space is so innovative that it doesn't even sell mattresses. The Casper Dreamery, located in Manhattan's SoHo district, offers "the city that never sleeps" a chance to book 45-minute nap sessions throughout the day. Fans of Casper can also attend sleep- and wellness-focused events at the space. For Casper, physical spaces are clearly about more than just pushing a product – they're an opportunity to give consumers warmth, tactile experiences and personal insight (all the things you miss out on when you shop online).
Casper is set to open 200 stores in North America over the next three years; sensational shoe brand Allbird aims to open eight new stores in 2019. For Allbirds, the move comes after successfully experimenting with pop-ups – and learning that investment offline can help them communicate their brand message to consumers.
"Given how tactile our product and brand story is, it's important that we continue to create these opportunities to interact with customers," Allbirds co-founder Joey Zwillinger says.
As you continue to plan your marketing strategy for the new year, keep in mind that e-commerce pop-ups can help your e-commerce brand gain vital insight into how consumers use your product. A well-planned pop-up may be your key to understanding how best to position your company for growth in 2019.
Reach out to Michael Decker or Chris Gordon today to start brainstorming innovative ideas at engage@meetmrpopup.com.
---
Retail Pop-up Budgets Made Easy (OK, Easier.)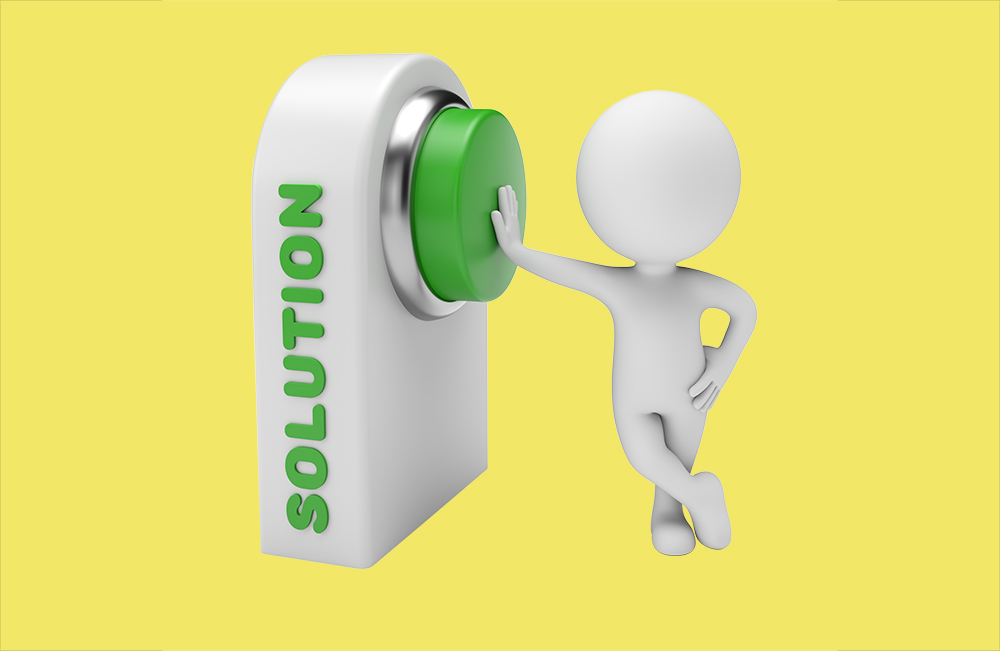 Originally posted on 06/08/17 by Bradley Daves
Clients often ask, "What will a retail pop-up cost us?" I usually answer, "As long as a piece of string." Which is why I generally am not allowed to talk to the numbers guys about the retail pop-up budget.
(BTW, my second answer, spoken all Zen-like, is, "A piece of string is twice as long as half its length." See. I can do math.)
Developing a realistic, detailed, workable retail pop-up budget is a critical early step in the pop-up process. It is second only to determining your objective (and is as important as exploring your big idea). Because clear and disciplined thought on the front-end will lessen headaches on opening day.
A retail pop-up budget can be complicated, As a result, it is best approached in three phases:
Categorize general expenses
Determine detailed costs
Explore contingencies
An effective retail pop-up budget begins with deciding upon those larger areas that will house line-itemed expenses. Therefore, think of these categories as tent poles supporting the budget.
FIRST, ASK SOME BASIC QUESTIONS:
Physical space. Raw or turnkey? Specialty-build? Mobile?
Space creation. Source? Design? Build?
Inventory management. Onsite? Delivered? Warehoused?
Staff. Sales associates? Brand ambassadors? Performers?
Legalities. Permits? Fees? Insurance?
Technology. POS? WiFi? Social media elements? VR activations?
Map out your basic pop-up needs, and then break them into categories. The retail pop-up budget begins to take form as these major cost groups are fleshed out.
SO, LET'S LOOK AT SOME STANDARD GENERAL EXPENSE CATEGORIES IN A RETAIL POP-UP BUDGET:
Rent/Construction (20-30%)
Utilities/Fees (5%)
Staffing (10-15%)
Shop Fittings & Décor (10-15%)
Build-out crew (5%)
Technology (10%)
Services (10%)

Sanitation
Warehouse & Deliveries
Shipping/storage

Marketing collateral (5%)
Insurance (<5%)
ALSO, PLAN FOR THE UNPLANNED.
It is, of course, impossible to predict every expense. It is also inevitable that things will deviate from plan. So consider contingency costs.
Remember that moving quickly creates challenges, and challenges create new expenses. Consider projecting 20% over costs to cover any overtime or extra expenses. Generally the tighter a project timeline, the higher the contingency budget should be.
Next time, we'll continue our conversation about the retail pop-up budget with a look at how to determine detailed costs.
---
Why Analog Moments Matter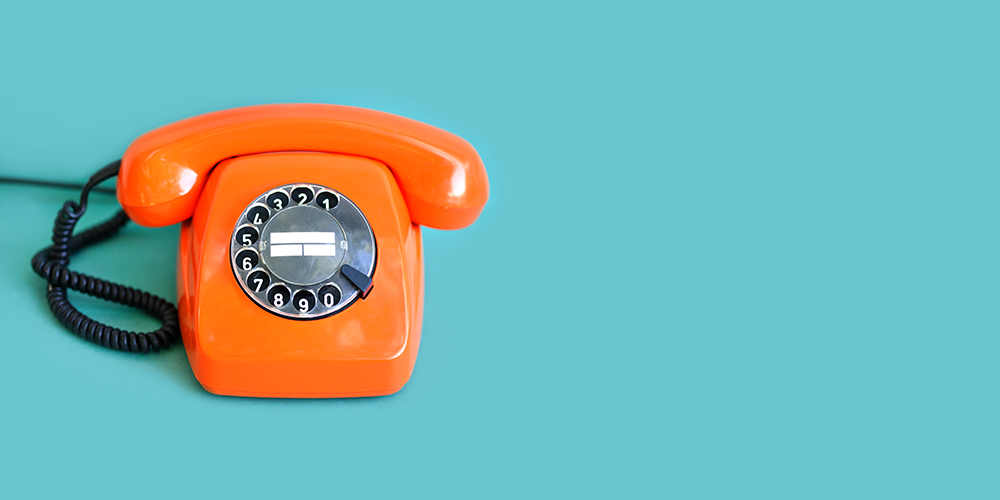 Originally posted on 03/09/17 by Bradley Daves
Who remembers when the telephone was bolted to the kitchen wall and had a cord that was 17 feet long because you had to stretch it to get the receiver all the way into the living room so that no one could hear your conversation?
I do. And I'm proud of it. Because analog is back.
Maker Faires are thriving, Polaroids are a thing again and vintage clothes are fashionable among those in the know. I believe these are all natural reactions to seismic changes in technology and the ways in which we interact with objects. Smart creators of pop-up experiences have embraced this revived appreciation for all things low-tech and hands-on.
People are feeling a palpable longing for some good, old-fangled interaction; the slight drag as pen moves across paper, the scent of an old book, the feel of the weight of a phone receiver. It's not so much that old is new again. Rather, it is a love of authenticity and a desire to connect with one's past with a new and wiser perspective.
This is why pop-up retail is so popular. Surprise shops, unexpected eateries and disruptive happenings are all settings for tangible brand interaction.
Here are a few reasons why yesterday's gadgets, technologies and ways of working have seen a renaissance.
Holding something forges a relationship.
Physical touch is a singular experience, creating a specific haptic bond, even with inanimate objects. Textures and touch hot-stamp our memories with emotion. That's why running a hand over the polished fender of a '58 Impala at a pop-up showroom brings some Boomers back to their carefree teenage years.
It's very difficult to create a physical bond with an iTunes thumbnail. Many of the experiences we've had in the past – reading a newspaper, sketching a model, penning a poem, playing an arcade game – now come to us by way of glowing screens and digital devices. That's not to say that these new ways of working and interacting are bad, but where they excel in efficiency and transferability, they can fall short in connection and permanence.
Aged things connect us with history.
For a growing number of shoppers, there is value in connecting with a time period before their own. Sure, some of it is probably a fascination with "otherness"; something we didn't grow up with has an alien nature to it, a patina of legitimacy because it came from a "simpler time." But some of the appeal is rooted in curiosity about how things were done before. Not just for novelty's sake, but because those experiences provide a unique interaction that modern creation doesn't always afford us.
There is also an archaeological aspect to the search, a seeking for truth in what other generations did. What was it like? How do their creative impulses and executions compare to the way I do things? These are valid questions that need to be worked out, and sometimes the "analog way" is the best path to explore.
Making something tangible is a rich experience.
The act of connecting to an activity in a physical manner builds a physical memory and satisfaction that mediated experiences can't match. The output is something that can be held, turned over, cherished, filed and admired. That is why successful pop-ups often have a "try it yourself" component.
While technology has tried to recreate these interactions (like Kindle page flips or the desk blotter in a notes app), they come off as pale imitations of analog experiences. Building, assembling or initiating creation with some physical expression leaves a lasting imprint on the world and the creator herself.
When we're hands-on, we belong.
In discovering analog methods of creation or consumption, we seek to connect with other like-minded folks. Not everyone will appreciate these analog experiences, but in finding fellow students of physicality, we are also seeking a tie with a group, tribe, or class of others who fundamentally understand us.
Bonds seem fragile and scarce in a wired world that offers one-dimensional versions of "community" at the hands of Facebook, Tinder and Instagram. The really great pop-ups demonstrate that shared physical experiences are often more meaty than their appetizer-size digital counterparts.
Ready to connect to your customers in a more meaningful way?
CONTACT OUR TEAM