Strategy, Creativity, Retail Marketing, In-Store Marketing, Consumer Behaviors, Case Studies
Physical Retail's 80/20 Rule Is Rapidly Changing. Is Your Store Ready?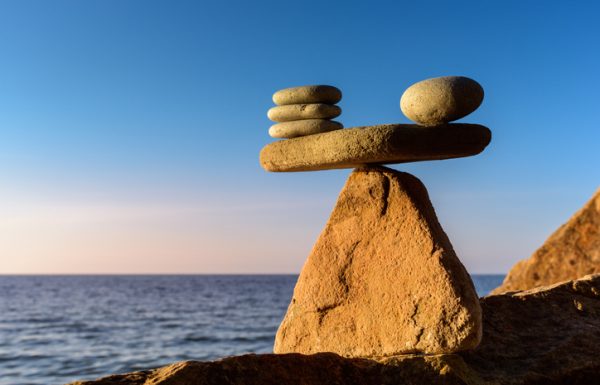 The 80/20 rule for brick and mortar stores meant stocking their shelves with 80% basics and 20% items that would delight and surprise shoppers. E-commerce changed that balance. With a click on your device, you can instantly order everything from toilet paper to toiletries, underwear to everyday wear. To drive shoppers into stores, retailers need to provide outside-of-the-box experiences, educational opportunities and highly engaged sales staff. There's nothing basic about physical retail anymore.
Stores are becoming showrooms
We touched on this in prior posts, but we can't stress enough how stores find themselves evolving into showrooms. The successful new physical retail model provides experiences that can't be replicated through e-commerce. That might include personalization, super service and in-person technology (think virtual and augmented reality).
These showrooms are heavy on human interaction. While there's a lot of hype about automatic checkout, there's also a recognition that customers like talking to knowledgeable people about what to purchase. And guess what: these knowledgeable, trained sales floor consultants are fabulous at upselling. The problem? In the vast majority of stores, shoppers interact mostly with sales associates at checkout – the exact wrong place for an upsell. You should find ways to reach customers while they're still in shopping mode and primed to listen to new ideas.
And it's new ideas that are driving today's brick and mortar sales.
Big on education
CVS, the nation's largest drugstore chain, is plunging big into in-store healthcare education. It just won preliminary approval to merge with health insurer Aetna. (CVS's deep move into healthcare is a way to battle online prescription sales, especially by Amazon.) To that end, CVS is encouraging customers to use the CVS MinuteClinics to manage health issues, including diabetes, blood pressure and weight, as well as flu and colds. While a lot of the merger focus has been on prescription drugs, CVS is simultaneously working on the promotion of holistic solutions.
We know that sleep, a healthy diet and hand washing can reduce illness. To drive home the point about the benefits of sleep, the retailer is going large with display. Can't-miss giant Zs are topped with sleep aids, from supplements to sleep masks. Because there's no single solution that suits everyone, CVS is tapping into the personalization trend – you pick the best option(s) for you.
These wellness "Discovery Zones" are large, inviting spaces, and five years ago, it would have been unthinkable to allocate so much square footage, especially in the non-luxury sector, to disruptive display. CVS is also amping up signage and display to guide shoppers and make their purchase decisions easier – by being educational, CVS makes shopping more convenient and immediately gratifying, in a way that surfing a website never can. When you are sleep deprived or trying to ward off a cold, you want solutions here and now.
CVS is also maximizing information signage on its beauty "trend wall" to highlight new launches and niche brands. Good-for-you and diet-specific foods – high-protein, low-fat, sugar-free, gluten-free, organic, non-GMO – are given a shout-out with shelf tags. CVS's plan is to use shelf stags strategically throughout all stores, not just in the food aisle, to help customers choose what's best for them.
Eileen Fisher's retail mecca – "ohm's" that lead to "ahs"
The icon of chic, sustainable, comfy clothes, could easily use all of its floor space for selling. However, as part of its new Making Space community-centered retail experience, the brand is trading in sales fixtures for workshops and neighborhood events. When customers walk into the store, they are asked to write on cards what they are "making space" for. As one customer said, "I have always thought of the company as being about more than clothes. Creating meaningful impact is at the heart of it."
In contrast to CVS's oversized aesthetic, Eileen Fisher is keeping to its minimalist ethos. Rather than cram in one more t-stand with yummy sweaters and wraps, the retailer is making space for experience and community, creating a retail mecca for body/clothes, mind/meditation and soul/artisans. Floor displays highlight how to repurpose worn clothes, and story boards enlighten shoppers about textiles, applications and artists. It's the kind of high-touch, high-emotion experience that you can only get in person.
REI – real experience in-store
REI has always embraced the 80/20 rule in its stores. The company has built high-touch personal interaction into its sales DNA, with some of the most knowledgeable, well-trained floor staff I've encountered (they turned me onto wool socks for our family's hiking adventures and had me stocked with everything I need for our foray as new kayak owners), along with their highly educational in-store signage. It's a special experience every time I walk in – because of its people. I know someone will guide me and share their deep knowledge. I walk out more than satisfied – I walk out delighted. And I rarely walk back in to return a purchase.
But even successful specialty retailers like REI are evolving. "If you're specialty, how do you differentiate?" asks REI CEO Jerry Strizke, Now, newer REI stores are turning sales space over to community space, and the Washington, D.C., flagship (the co-op's fifth) features in-store classes and gear shops that flow into common areas so that all visitors can be inspired and delighted by new info. "…community, experiences, and doing it both in-store and online," says Stritzke, "You could argue that's old-school retail strategy, but it's still relevant."
Inspired legacies, evolving in-store strategies
[bctt tweet="It's clear that brick and mortar needs to evolve in a more digital world and that the 80/20 rule is flipping around. " username="medallionretail"]We've highlighted three legacy brands – REI has been around since 1938, CVS since 1963, and Eileen Fisher since 1984 – that are responding to what shoppers want today: both physical in-store anddigital online options.
For these brands and many more, the decision to move away from decades of traditional floor space utilization was probably fraught with heated discussion, but survival isn't about easy choices.Too many in brick and mortar abide by the mantra to squeeze every dollar from the retail floor. These examples show that you can drive sales by bringing people together – shoppers with sales consultants, shoppers with like-minded enthusiasts, shoppers who are on a journey to discovery. There's a synergy that you create that, at the end of the day, lights up your customer and your revenues.
Medallion Retail has been helping physical retailers evolve with signage and display for more than 50 years. Learn what we can do for your stores. Reach out to Michael Decker or Chris Gordon today at engage@medallionretail.com or call 212-929-9130.
Ready to connect to your customers in a more meaningful way?
CONTACT OUR TEAM