Pop-up Retail
Pop-up Prep: The Morning-Of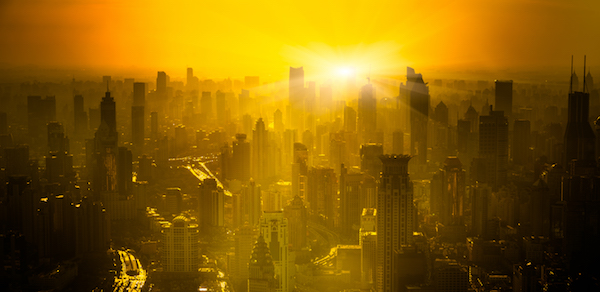 It was pre-dawn in a major east coast city. A small group of idealists congregated in the shadow of a darkened warehouse. The cool air crackled with tension. Those assembled were jittery with anticipation. Except for the one they called Leader. He was composed; calm. He was certain of the group's ultimate triumph. For he had… the pop-up pre-event checklist.
He rocked an awesome headset as well.
It was me at the door of that warehouse. The headset made me look cool and in control. (Headsets always give me a rush, like I'm in concert or working the drive-thru window at Burger King.).
It was the checklist that gave me confidence.
Details matter when you're creating a pop-up. A comprehensive pre-event checklist allows you to efficiently manage those details. You have spent months setting goals, brainstorming ideas, planning logistics, building contingencies, fabricating material, creating marketing strategies, hiring staff and installing elements. Your pop-up pre-event checklist helps guarantee that all that stellar work is appreciated by shoppers.
The specifics of the checklist will be determined by the parameters of your event. But some fundamental activities will be consistent from pop-up to pop-up. I have used the same basic checklist for years. I update it as technology and craftsmanship provide new opportunities for event staging.
Take a look at my current working document:
The Pop-up Pre-event Checklist
Load-in/load-out
Staff inspection
Electrical system
POS system
Router
AV system
Walkie talkies (headsets!)
AV staff
Inventory
Security (interior and exterior)
Social media activations
Wi-Fi password
Signage
Talent
VIPs
Transportation
Soundtrack
Photographer
Videographer
Staff break area
Staff refreshments
Final staff messaging session
Electronic press kit complete

Press release
Schedule
Event Highlights
Talent bios

Media strategy

On-site contacts
Briefing books
Messaging
Interviews

Social influencers assembled
Presentation rehearsal
Social influencers messaging session
Permits stored securely
Site maps/site-flow maps
Roles/responsibilities assignments
Operations manual
Insurance
Temperature control
Provisions for rain/adverse weather
Admission process
Access for wheelchairs
Risk management policy and processes

Risk assessment/hazard analysis
Emergency services contacts
Locations of emergency facilities
First aid services
Crisis response preparedness
Access for emergency vehicles

Food storage
Caterers
Food preparation/service
Alcohol; access and regulation
Rest rooms
Waste and recycling: bins, contracts, disposal
Storage
Presentation stage
Guest seating
Entrances/exits accessible and well lit
Parking
Public address system
Lighting
Provisions for participants

Green Rooms
Dressing rooms (hot water, showers, food and beverage)
Liaisons

Data collection process
Ready to connect to your customers in a more meaningful way?
CONTACT OUR TEAM