Strategy, Creativity, Social Media Integration, Launches, Pop-up Retail
Pop-up for a Cause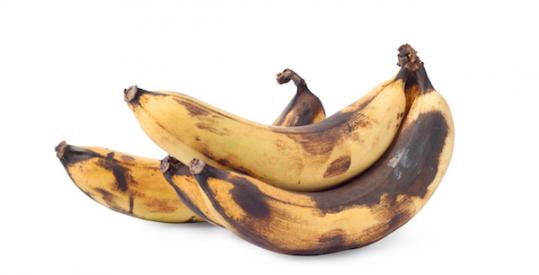 Pop-ups are great sources for limited edition tech, celebrity merch and handcrafted gifts.
And also pickle butts.
The little, salty cucumber ends were a prime ingredient – along with discarded juice pulp and bruised beets – in an amazing burger I enjoyed a few years ago. As side dishes, I sampled a "Dumpster Dive" salad of vegetable bits salvaged from a large-scale food processor, an egg laid by a table-scrap-fed hen and a generous slice of spent grain bread.
I was dining at wastED, a pop-up restaurant by acclaimed chef and farm-to-table activist Dan Barber. Dregs were never so delicious. (Don't take my unrefined palate's word for it. Read legendary food critic Ruth Reichl's review.)
In 2015, Barber opened wastED to make a statement about the food we throw away. It was also a foodie hot ticket; New York City epicureans scrambled to get seats at the table before the restaurant's three-week run ended.
WastED was a celebration of unused food, and a showcase for what chefs do best: making something great out of the ingredients they have on hand. "Chefs are really good at turning the uncoveted and the undelicious and the unusable into the delicious," Barber said. On each day of the pop-up, a distinguished guest chef created a signature dish for the menu.
The reuse and recycle vibe was also evident in the restaurant's décor. The walls were draped in row cover, the fabric that farmers tuck over their crops to protect them from damage. In lieu of flowers, the tops of parsnips served as centerpieces (their "pockmarked" bottoms were pureed in a kale rib stew). The tables, made from mycelium and other compostable materials, were also topped with beef tallow candles (from which my waiter suggested I pour the "wax" into a small dish of rosemary and coarse salt to make a dip for the bread).
Six-hundred pounds of "ugly vegetables," 150 pounds of kale ribs, 30 gallons of beef tallow, 475 pounds of skate cartilage, 900 pounds of waste-fed pigs and 350 pounds of vegetable pulp later, wastED closed its doors, having made a resonating comment on food consumption and the value of coaxing more life out of ingredients.
Barber, named one of TIME's most influential people in the world in 2009, remains on the cutting edge when it comes to conscious eating. He will once again be transforming culinary castoffs into glorious meals when he opens wastED London on February 24.
WastED London will be latest example of the trend of pop-ups with purpose. More and more, we are seeing non-profits and cause-related organizations use pop-up. The limited-time-only format, once a basic retail sales tool, has grown into an entertaining and thought-provoking way to engage consumers and draw attention to meaningful issues.
Pop-ups provide opportunity for hands-on involvement and the face-to-face conversation that is critical when trying to win minds and hearts. When you want to deliver a message that is complicated and tell a story with emotional impact, consider the visceral power of the pop-up.
Ready to connect to your customers in a more meaningful way?
CONTACT OUR TEAM