Strategy, Brand Positioning, Pop-up Retail, Retail Marketing
Pop-up Retailing Makes the Grade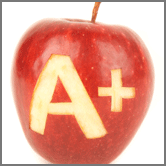 I'm a great parent, yet I will freely admit that I am thrilled to have the annual back-to-school shopping experience behind me. I waded into a churning sea of knapsacks, composition books, gym socks, safety scissors and other assorted student must-haves, and I survived. The parent in me was proud of my fortitude and bargain hunting skills. The marketer in me thought about opportunity – for parents and the brands that depend on them.
What if, instead of my having to pack up and hit location after location searching for items, the store came to me? How handy would it have been if during Orientation or Meet the Parents Night or even the first day of classes, there were shops set up with everything I needed, beautifully organized so that I could walk right in, make my choices quickly and exit with more savings than stress? That's when "Pop-up" popped into my mind.
Pop-up retail in partnership with schools and universities could redefine the back-to-school shopping experience for every parent. This fall, more than 49.4 million kids head back into public elementary and secondary classrooms. Almost 18 million students will enter the halls of American colleges and universities (up by 4.4 million since Fall 2000). I'd say that's critical mass…with class.
Money and time are tight for parents. School-sited pop-up retail, with needed items accessible and nicely priced, could help them save both. I'm pretty sure that mom and dad would be very appreciative to the brand that made it happen. The retailer/brand that "brings the store" to parents has the opportunity to be the hero, and
Introduce new lines and product assortments to a captive (and needy) new customer
Save your customers time and aggravation, and win their allegiance
Provide a sneak peak at a potential new product, test the market and capture immediate feedback from the consumer
Reach a targeted audience with a tailored and need-specific product assortment
Gain broader exposure in a new market and constantly changing environment. (New semesters bring new audiences and new opportunities to build your consumer base.)
Generate buzz around your brand by interacting in an unconventional setting
Build brand loyalty. Your consumers will be thankful you came to their rescue and likely seek you out again and again. (You'll be the brand that saved their time, money and sanity!)
Pop-up retailing makes sense on the consumer side as well. A surprisingly placed retail location can help them
Shop more easily, with everything the need in one place
Feel special (and listened to); who doesn't love a unique, customized shopping experience
Waste less time (and time = money)
Make the back-to-school shopping experience fun and liberating
What shoppers really want during the dreaded mad dash that is back-to-school shopping, is to simply get what they need as painlessly as possible. If the experience can be efficient, interactive, customized – dare I say fun – well, that's extra credit.
Pop-up retailing is the way to make it happen. Pop-up in the right place, and parents and students alike just might give you the shopping gold star, and all the loyalty that goes with it.
Ready to connect to your customers in a more meaningful way?
CONTACT OUR TEAM