Pop-up Retail
Pop-Ups on the Move: Making Your Installation Mobile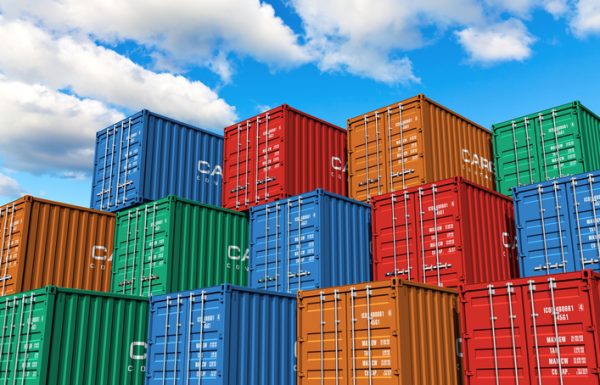 Mobile pop-ups are show-stoppers. Their purpose is to garner attention for your brand in imaginative, revolutionary ways. Whether supporting a product launch, brand shift or just general brand excitement, they spark momentum – and cast a lasting spell. So, by nature, pop-up creators are always looking to push the envelope. Take the instance of shipping containers for pop-ups.
Shipping containers aren't a new idea, but they do present an unlimited canvas for creativity and potential. You could say, they provide a lot mileage. That's right: containers no longer have to stay in one place. [bctt tweet="Today, one of the most compelling reasons for using shipping containers for pop-ups is that they are mobile-capable." username="MeetMrPopUp"]
More and more, brands are recognizing that shipping containers are highly accessible, portable vessels for innovation. You can easily – and cost-effectively – brand a shipping container without breaking the bank. Set up shop in one location this week, another locale next week and watch as those smiles of delight come streaming in all across the map.
Taking pop-ups on the go
 Mobile pop-ups are highly effective for brands, and highly useful. Beyond just being easy to transport, movable pop-ups mean you can reach more people. Stop traffic with an exciting, branded pop-up as it crosses town. Or get people excited with a campaign that tracks the movement of the pop-up across the country. Mobility gives you more opportunity to strategically pop-up where the people are.
When it comes to mobile pop-ups there are two options: buying and renting. There are benefits of both, but it basically comes down to your company's marketing budget and if you are able to store a vehicle when it's not being used.
Before shipping containers came onto the scene, brands flocked to vehicles like food trucks, buses or Winnebago RVs. But personalizing and decorating these vehicles called for a purchase – deterring some companies. Brands want to be in the business of selling, not maintaining a mobile fleet.
Shipping containers, on the other hand, are frequently rented. Many container providers rent out the box and include delivery and pick-up, all at a reasonable price that is considerably less than purchasing a vehicle. Hire someone to transport your shipping container and easily convert the static box into a roving, mobile branding campaign. If the trailer breaks down, you hitch the container to another cab—you don't need to reinvent the wheel.
If you're worried about storage issues and space, consider a Pod container for more flexibility for parking and storing in smaller locations. Even more efficient: having multiple Pods or containers – one for the pop-up and another for inventory storage in a secondary location.
Ensuring continuity on every level
Pop-ups are exceptional ways to launch a new product, rebrand your company or announce a new initiative, such as a commitment to sustainability or a new organic product line. They give consumers a fun way to explore, in-person, the shift in your company and your new message. Having all this mobile creativity is fantastic, but one thing companies need to remember is that creativity shouldn't be lost back at the permanent store.
Continuity is especially important when the pop-up is positioned right next to the store, like in the store's parking lot. It can be confusing for consumers to experience the innovation and excitement of a pop-up and then go inside the permanent store, only to see the creativity fizzle or experience the same-old shop.
Creativity. Continuity. Mobile capability. At MR Pop-up, we have the experience to make sure every bit of branding for your container pop-up is scalable. From strategic pop-up premise to imaginative execution to seamless in-store signage and displays, we are your pop-up partner. Even better: we also streamline the process, taking care of the logistical details, so that you can be on the move quickly.
Learn how your brand can get more mileage and creativity out of your mobile pop-up. Reach out to engage@meetmrpopup.com today.
Ready to connect to your customers in a more meaningful way?
CONTACT OUR TEAM