Strategy, Creativity, Retail Trends, Retail Marketing, In-Store Marketing
Recommended: Think Simple: How Smart Leaders Defeat Complexity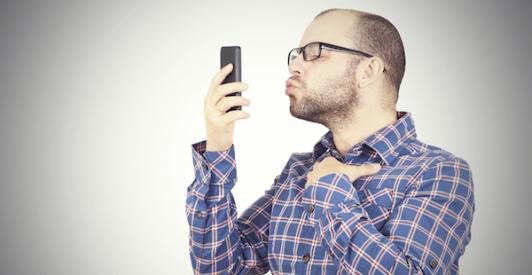 KISS (the principle, not the heavy metal rock band that gave us Starcat and the Demon), means "Keep it simple, stupid." (Long ago, I had a boss who insisted we replace "stupid" with "sweetheart" or "sunshine," which created communication inconsistency and violated the very essence of KISS.)
The principle advocates the simplification of processes and systems, whatever they are and whoever designs them. Apple built a business (and a movement) using KISS.
Ken Segall, Apple's creative team lead who helped design the "Think Different" campaign, advocates for KISS in his new book. "There were principles that Steve would never compromise. Simplicity is one of them."
Segall asserts that simplicity is one of the most deceptive concepts on earth, because simplicity takes work. Everyone innately understands that simplicity is a good thing. Yet we open the other door far too often, beckoning complexity, and then ultimately embracing it. Why? Because complexity is simple to create.
So that leaves us immersed in a false reality that shapes how our businesses operate and communicate.
Simplicity is tough.
Throughout the book, Segall emphasizes that the goal of KISS is to remove any viable resistances that businesses might encounter when faced with the opportunity to simplify. Systems, processes, communication and marketing should all be given the KISS treatment.
It all boils down to The Mission, a critical concept in Segall's book that reminds us that simplicity should be a mission onto itself. The author shares a quote from Ron Johnson, the man behind the design of the first Apple stores. "Talk about the power of simplicity. All [of] that came out a very simple idea. Enrich lives," said Johnson. "It described what Steve was doing with Apple, and so with this philosophy the Apple stores were the perfect representation of the brand"
It might seem counterintuitive, however, for any business to simplify a process, operation or marketing communication with the expectations of making them more efficient. But the truth is that the KISS principle is scientifically proven. It is important to keep operations simple, to keep sales simple, and to keep marketing simple.
It's good for business, and it's great for shoppers.
According to a classic Harvard Business Review study, the biggest driver behind a shopper's decision to purchase is simplicity. The research suggests that a focus on creating "decision simplicity" requires retail marketers to rethink brand messaging and how they're delivered – online and in-store.
Barry Schwartz, author of another of my favorite books, The Paradox of Choice, bolsters Segall's point of view about KISS. Schwartz's research suggests that the reason shoppers prefer to have fewer choices stems from their feelings and emotions. When faced with more and more selections, shoppers are likely to feel regretful, indecisive and in general less content than they would be if they had fewer options.
Keeping it simple can be not-so-simple for marketers, whose job it has been traditionally to make sure shoppers have every bit of information they need. We must constantly remind ourselves that while simplicity is difficult to get to, it is worth the journey. It's worth the time to figure it out.
And it's worth the time to check out this great book.
This post is part of my ongoing series Recommended:, where I curate, sample and share awesome resources and ideas for creative marketers.
Ready to connect to your customers in a more meaningful way?
CONTACT OUR TEAM