Pop-up Retail
Reinventing the Mall with Pop-Ups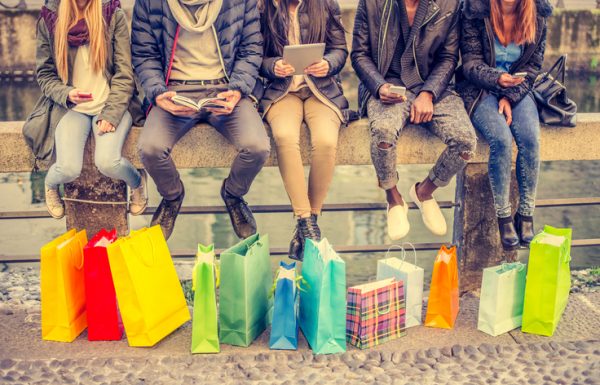 Recognizing that their survival depends on evolution, malls are taking a new look at how to engage shoppers. The result?  Mall pop-ups are back.
In the past, mall operators would rarely consider allowing a pop-up inside their hallowed halls, instead signing only long-term lease agreements. But today, pop-ups are re-energizing malls and pumping fresh blood into attracting shoppers. Here's why.
Reach a bigger, better audience
When you think of pop-up locations, often you think of an outdoor parking lot, a park or a local storefront. Mall space isn't usually the first thing that comes to mind. But pop-ups in malls create immense opportunities for reaching new clientele.
Malls can once again become the go-to place for shoppers to find a combination of tried-and-true stores mixed with fresh, new ideas and experiences. Revamping the mall gives shoppers an element of surprise in what they are accustomed to seeing as a place that is consistent, predictable – and often unimaginative.
Pop-ups in surprising locations are great, but they also require you to work a little harder to market your installation and drive awareness. On the other hand, when you set up shop in a mall, you can benefit from the daily foot traffic. And the mall benefits from the fleeting, unexpected presence of a pop-up.
You can also effectively share brand influence from another store in the mall. Consumers who are going to the mall to shop for clothes at a specific store may notice your pop-up and wander in to see what you have to offer. The shopper initially was drawn to the mall because of the influence of another brand, and you've gained a potential customer simply due to proximity.
Audiences are also driven by the strong emotion of FOMO – the fear of missing out. Families could be looking for something to pass the time (for example, think endless winter for those in northern states or between sports seasons for any state). They've been to every shop in town and the local hot spots. Why not check out the mall to see what fun pop-up has arrived? – a store that will be here today but gone tomorrow…
Benefit from the clearer, established space
Mall pop-ups are also vastly easier – and less expensive – than a stand-alone pop up. There's no need to create a space from scratch: the four wall brick and mortar already exists.
Mall pop-ups can also be an extension of an existing store within the mall. Your pop-up, at one end of the mall, could launch or highlight a specific product, like a new capsule collection. Tie the pop-up back to your main store on the other side of the mall, and lead consumers right to your front door. Consider the pop-up as swing space to create a fun experience that continues at your main location.
And when your mall pop-ups are finished at one location, you can pack them up and set them on the road to another mall. Easy, efficient and economical – check, check, check!
Hot e-commerce brands are also seeing the advantage of having a temporary brick-and-mortar presence in malls. These pop-ups are super effective for introducing their products and giving shoppers the hands-on experiences they miss online. The greatly reduced capital expense versus a permanent installation is a huge draw for these online retailers.
Create a symbiotic relationship and a win-win scenario
Pop-ups inherently give consumers a sense of newness and uniqueness. They are nimble – not relying on the change in seasons or holidays for a change in look, like traditional storefronts. They are modern beacons of evolution.
More and more, malls are designating a few shops as pop-up locations. This limited number keeps the element of exclusivity and uniqueness that drives the feelings of FOMO and prestige.
In an attempt to further break down the stale business model, some malls are repurposing spaces vacated by anchor retailers like Sears and Macy's, and divvying up the vast floorplan into smaller shops. These can be either individual stores or a collective of pop-up spaces reminiscent of high-end, luxury flea markets.
[bctt tweet="It's a win-win proposition: a high-traffic location for the brand and a much-needed restart for the mall, freshening up its space and re-exciting audiences." username="MeetMrPopUp"]
At Medallion Retail, we know how to turn your mall dreams into reality. Learn more about skillfully and strategically popping up in local malls by reaching out to engage@meetmrpopup.comtoday.
Ready to connect to your customers in a more meaningful way?
CONTACT OUR TEAM