Strategy, Retail Marketing, In-Store Marketing
Retail Apps are Happening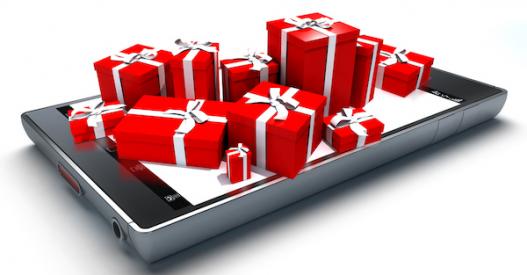 Well aware that most Black Friday shoppers will be browsing with smartphone in hand, forward-thinking marketers have turned to retail apps to lure the customer and close the deal.
No longer simply a repository for coupons, retail apps has evolved, reflecting a deeper understanding of the shopper and the experience she seeks. From aggregating personalized promotions to crowdsourcing deals to streamlining the checkout process, retail apps are working hard for the shopper.
Here are a few retail apps that I believe demonstrate fresh thinking and serve as inspiration for retail marketers. Expect them to be in heavy use this weekend.
Developed by American Express, Plenti is the nation's first coalition loyalty program. The credit card company teamed up with AT&T, ExxonMobil, Macy's, Hulu and other retailers to offer loyalty rewards. (The shopper can even earn points by simply paying her AT&T wireless bill.) Once the shopper has 200 points, she can get $2 off at select stores; when she saves 1,000 points, she is rewarded with $10 off.
Shopkick's more than 13 million users get points – or "kicks" – just for walking into stores. Shoppers can also scan select items in the app for more kicks, which are redeemable for gift cards.
Daily, through Dec. 24, Target will offer 50 percent off a different toy through its Cartwheel app. The app also offers a savings program from 5-50% on the items purchased in-store. Users can scan the barcode at checkout to save.  Additionally, the consumer can clip "real" digital coupons, which can be triggered when users walk by a certain promotion in-store.
Another Target app, designed for use with Cartwheel, is the Kid's Wish List. This app allows kids to explore gift options and parents to save. Upon creating a wish list, the shopper receives a 10 percent off coupon for wish list items (which include toys, sporting goods, outdoor products, video games, electronics, kids' apparel, accessories, shoes, kids' home products and kids' music, movies and books).
The new Sam's Club Scan & Go smartphone app saves time and aggravation by allowing shoppers to bypass the checkout lines. The shopper simply scans items as she adds them to her shopping cart. She can then pay from her smartphone when she's ready to check out.
Rather than bombard the shopper with scores of coupons and offers that she probably isn't interested in, Shopular offers a more focused presentation. Shopular sorts deals based on the stores nearest the shopper, allowing her to quickly filter by proximity. The app also delivers the latest deals when the shopper enters a mall or store (including Target, Walmart and Macy's).
Slickdeals, a great site for crowdsourced deals and coupons, now offers a dedicated Black Friday app. Users can quickly look up dedicated Black Friday deals, search by product or store, compare deals, set up a shopping list and budget and even shop for deals online. Shoppers can also share their favorite deals with friends and family (making the deal sweeter for everyone).
Ready to connect to your customers in a more meaningful way?
CONTACT OUR TEAM