Strategy, Creativity, Signage, Permanent, Temporary, Corrugated Display, Retail Trends, Retail Marketing, In-Store Marketing, Retail Display
Retail Marketing FlashTrends – November 2015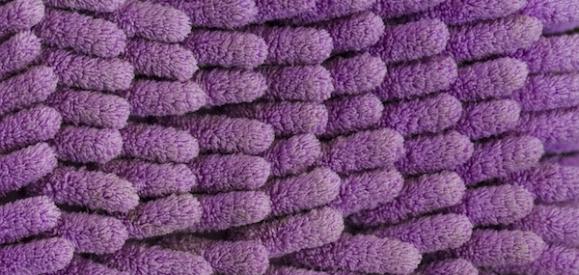 My associates and I were recently malled.
We were specialty-stored and boutique-d as well.
Those kinds of things are bound to happen when visiting 42 retail locations in a day. The occasion was Medallion Retail's bi-monthly expedition into the living world of storefronts, signage and display windows. We wanted to get a good look before the storm that is Holiday. We were seeking FlashTrends, timely and meaningful developments in display marketing and shopper experience creation.
Retail marketers are currently wooing shoppers not only with clever design and thoughtful execution, but also with an energetic dedication to brand storytelling. There is a boldness to the visual communication we saw, reflecting the willingness of smart retail marketers to reveal and celebrate brand personality.
It's all about the "who" (no, not you, Pete Townshend). Who is the brand? And who is the shopper?
We saw brands putting their authentic selves on display in their storefronts, speaking in loud, clear voices about who they are. But that awareness was not limited to "self." Retailers also demonstrated – with surprising, connective detail and tone – a knowledge of (and, dare I say, an affection for) their customers.
After seven hours and more than 800 photos, it was clear that the conversation between brand and shopper continues to evolve. Take a look at five November 2015 FlashTrends:
Framed Stories
Retail marketers from all categories are showcasing product and brand in their storefronts using framing devices. These range from huge, brightly colored light box surrounds to traditional frames that invite a closer examination. Many of these executions bring to mind oversized gift boxes, each containing a delightful surprise. Frames within frames are also used successfully to draw the eye and spark the shopper's imagination.
Monochromatic Graphics
Many retailers are turning to black and white to tell colorful brand stories. Bold typography and dimensional pieces – rendered monochromatically – provide a counterpoint to colorful product. RThe best executions seem rendered by hand; oversized black-and-white doodlings and drawings whose casual presentation belies a sophisticated design esthetic. And when signage, graphics and product are layered, the result is an even greater depth of story and experience.
Textures Writ Large
Several retailers were inspired by the textures of the very products they were displaying in their storefronts. A collection of cable knit sweaters is backed by oversized photography of stitching detail, or a leather-clad stand holds a statement handbag of the same material. The result is a display that seems organic and tactile (quite a feat for untouchable store windows). Repeating patterns – subtle and discoverable – create a sense of order and repetition that is subconsciously soothing and satisfying to the shopper.
Double-Duty Signage
Many retailers are rethinking the idea of what a sign is and how it functions. They are going beyond typography as art, and are incorporating the message delivery mechanism (yes, the sign) into the visual presentation. Display units, mannequins and the products themselves become signage, integrating the medium and the message. Picture a jewelry collection spelling out the word "sparkle," or a set of china displayed on a surface created by the word "table."
Practical Holiday
While Christmas has yet to fully overtake the retail landscape, we did see a subtle presentation of holiday prep items (home décor, outerwear, kitchenware and the like). The displays are product-focused, and, in many instances, made out of the products themselves. The result says "we're here to help," rather than "celebrate the holidays right now!"
Plus a quick bonus trend: chalkboards. While they're not new, chalkboards are everywhere, and being used in some fresh ways. Once relegated to coffee and crafty brands, that piece of slate is now touting messages for fashion, lifestyle, accessory and tech retailers. In an era when communication with the shopper is critical, it's a real-time, always-current way to connect.
Ready to connect to your customers in a more meaningful way?
CONTACT OUR TEAM