Strategy, Creativity, Retail Marketing, In-Store Marketing
Retail Marketing Redefined: The Dressing Room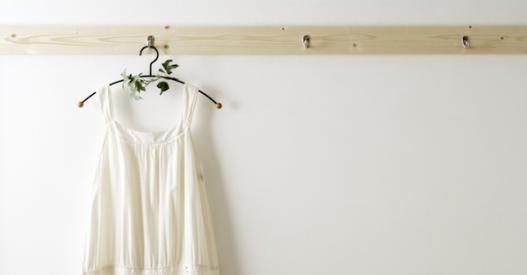 Behind that door, it's just a shopper and a mirror. Facing off, staring down, sizing up.
It is there, in the dressing room, that the shopper will decide not only how she looks in the new DKNY, but also how she feels about the store that created this truth booth to begin with.
The dressing room is a critical spot in any retail environment. What happens in that small (but hopefully not too small) space has big impact on store reputation and the bottom line. Allen & Gerritsen research found that in 2014, customers were 71 percent more likely to buy after they'd tried something on.
A great dressing room has the potential to be the centerpiece of a satisfying, meaningful overall shopper experience. So like the rest of the store, the changing room is changing.
Retailers are starting to pack them with digital wonders. Call buttons, occupancy sensors, magic mirrors and real-time data collection widgets are elevating and redefining the fitting room experience. At Macy's, they're testing rooms with smartphones and tablets to select try-on items. Nordstrom has installed interactive mirrors to let customers browse product reviews or summon help. Zara provides iPads for real-time requests of different sizes and styles.
But do shoppers really want all these gadgets and digital tools? Not specifically; not by name. What the shopper wants – what she demands – is a satisfying, positive dressing room experience. She doesn't really care if it's facilitated by a digital device or the perfect sales associate. Technology doesn't drive her engagement; the thoughtful application of technology does.
Retail marketing success lies in understanding and reacting to the needs and hopes and concerns of the shopper. So the question becomes "How does she 'see' the dressing room and what is she thinking while she's in there?" The answers may be here, in this list of 37 other things a dressing room can be:
Style Lab
Shelter
Coronation
Oasis
Hiding Place
Launch Pad
Moment of Truth
Boudoir
Revival Tent
Voting Booth
Funhouse
Therapist's Office
Jury Room
Rabbit Hole
Playground
Reality Check
Chapel
Control Panel
Platform
Screen Test
Photo Set
Social Media Hub
Meeting Room
Club House
Time Machine
Catwalk
Sanctuary
Communications Center
Decompression Chamber
Escape
Retreat
Time Machine
Pulpit
Stage
Confessional
Soapbox
Community Center
Ready to connect to your customers in a more meaningful way?
CONTACT OUR TEAM