Strategy, Creativity, Signage, Permanent, Temporary, Corrugated Display, Brand Positioning, Launches, Retail Trends, Retail Marketing, In-Store Marketing, Retail Display
Retail Marketing Redefined: The Kiosk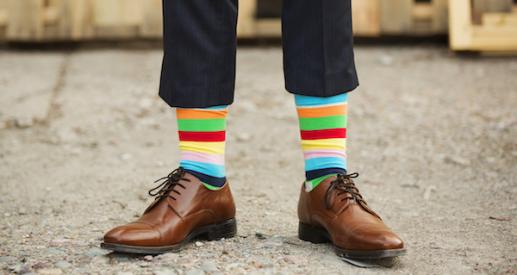 It's a new year, and it's time to think differently.
Actually, timing has very little to do with it. The fact that our industry is in a state of flux is what should be driving innovation. The retail business is not what it was five years ago. It's not what it was three weeks ago.
Retail marketers need to rethink the very basics of retail, as the concept of interaction is redefined, the "retail experience" evolves into the Shopper Moment, and the very idea of what constitutes a store is being debated.
The shifting environment should be driving retail marketers to re-imagine everything, right down to the in-store classics. I've written about new ways to consider the receipt and the marketing email, among other traditional tools. Today, I'm all about the kiosk.
Murray Lappe, a pre-med student at the University of Illinois at Urbana–Champaign, created the first self-service kiosk. Designed in 1977, the Plato Hotline (because it operated on a PLATO computer system) the kiosk was housed in the student union building of the University.
A few years later, the Florsheim Shoe Company installed the world's first commercial network of kiosks. Known as the Florsheim Express Shop, the unit was introduced into all the physical stores and allowed customers to order any shoe from the Florsheim catalogue.
These days, you can get just about anything from a kiosk – from flight insurance to rotisserie chicken. Retail marketers would do well to approach retail marketing in 2017 with the same creativity as some of these folks.
To get you started, here are 29 things a kiosk can also be:
A Gift Wrap Center
A Product Testing Area
A Lounge
A Promotion Fulfillment Spot
An Information Desk
A Voting Booth
A Mini-Spa
A Tiny Pop-up (a pop-uplette?)
A Welcome Center
An Oasis
A Command Center
A Refreshment Stand
A DJ Booth
A Mobile Sale
A Charging Station
A Selfie Center
A Speaker's Dias
A Self-Checkout Center
A Snap Filter Hub
A Sample Kitchen
A Coffee Bar
A Store-in-Store
A Live-Feed Backdrop
A Baby Changing Station
A Listening Hub
An Expert's Forum
A Makeover Spot
A Photo Booth
A Self-Checkout Center
Ready to connect to your customers in a more meaningful way?
CONTACT OUR TEAM