Strategy, Creativity, Signage, Permanent, Temporary, Corrugated Display, In-Store Marketing, Retail Display
Retail Marketing, Right Now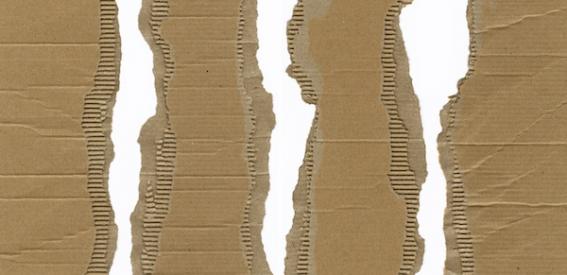 Our mission was tightly organized, shrouded in secrecy and dependent upon split-second timing and nerves of steel. And everybody wore black turtlenecks.
OK, maybe not that last bit. Or the bits before. But that's how it played in my head; it made the whole adventure more Mission: Impossible-ish.
The assignment the Medallion Retail team accepted was to go out into the field and discover the very latest in retail signage, display, and stories. Actually, we accept this assignment every two months, so that we can experience firsthand what's happening in-store, gather intelligence, and bring fresh learnings into our work.
Here are the stats:
5                      Number of Medallion Retail operatives
41                    How many retail stores we visited
9                      How many retail categories we covered
7                      Number of hours we explored
50,000           How many steps we took (Yes, I counted.)
451                  How many photographs we took
4                      Number of gourmet pizzas consumed
5                      How many Retail Marketing FlashTrends identified
FlashTrends are what we call those small but meaningful shifts in direction in retail marketing strategies and shopper behavior. By looking at what's happening right now, we can get a good idea of what retail stories the future holds.
June 2015 Retail Marketing FlashTrends:
Dimensional Signage
We saw a lot of layering of signs and visuals that gave new depth and dimension to backdrops and display walls. Imagery was assembled mosaic-style, with separate pieces creating a new whole, or in variations of the same image, creating intriguing perspective, explore-ability and innovative stories.
Heritage-based Storytelling
Several classic brands are now enhancing their stories by embracing and showcasing their beginnings. They are combining old and new in a way that is authentic and connective. By looking back, they are creating a context for their modern selves.
Capitalizing on Comfort
We noticed that many retail brands are finding ways to promise comfort to the shopper. Messaging revolves around warmth, easy living and the right to "live comfortably." Which makes sense, as Boomers have always demanded comfort, and Millennials are beginning to see the value of substance over style.
Educating and Inspiring
Currently, a large portion of signage and display is telling shoppers "how and why" in addition to "where and how much." Signage that educates – showing steps, offering possibilities, encouraging creativity – abounds. We believe this is in response to the continuing DIY movement, and taps into the shopper's desire for self-expression and reliance.
Corrugated is Sexy
We all know that corrugated is functional, efficient and limitless. Add stunning to the list. We saw the material left in its natural state and manipulated into refined and ethereal sculptures and displays. Fashion and accessory brands in particular are capitalizing on its simple, monochromatic, understated beauty as a backdrop for style stories.
Ready to connect to your customers in a more meaningful way?
CONTACT OUR TEAM