Strategy, Signage, Permanent, Temporary, Corrugated Display, Retail Marketing, In-Store Marketing, Retail Display, Consumer Behaviors
Increase Sales with Retail Partnerships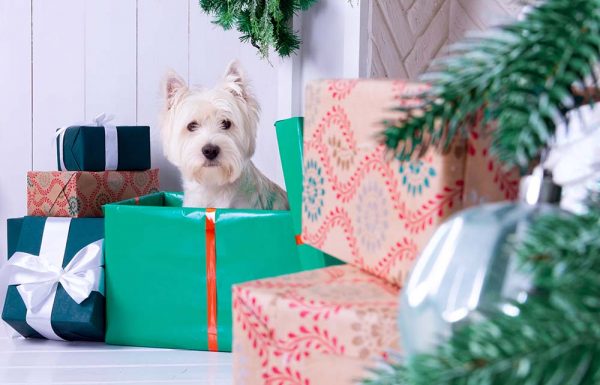 The holiday shopping season is retail's biggest breadwinner, bringing in nearly 30% of annual sales each year and climbing. While the amount of holiday shoppers turning to e-commerce continues to grow, brick and mortar is still the method of choice for buying gifts. Even a majority 55% of tech-obsessed Gen-Z customers report planning to head in-store for the 2019 Holiday shopping season.  Retail partnerships can enhance the experience of those shoppers.
In a competitive landscape, offering run of the mill gifting opportunities isn't enough. [bctt tweet="This holiday season, retailers are offering a more strategic "gift" to drive foot traffic—unexpected partnerships that make the customer's visit really worthwhile." username="medallionretail"] Whether it's something that elevates the shopping experience, or allows the customer to check errands off of their to-do list while they shop, these partnerships are just as useful as they are engaging. And once consumers are in store, there are opportunities at every corner to drive sales.
Unwrapping innovative partnerships
Groceries, toiletries, fashion, beauty, a last minute gift—mass retailers have it all. But to become consumers' first choice holiday destination, retail partnerships can help to deliver more. An unexpected partnership serves two very important purposes: it can surprise and delight consumers who stopped in for something else, or draw in customers intrigued by the partnership.
Mass merchandisers can capture foot traffic via retail partnerships and catch shoppers' eyes with creative, bold, fun, and entertaining signage and displays throughout the store. As an added bonus, many consumers are drawn in because partners are often digital natives, and a mass retail partnership gives customers the opportunity to engage with these online brands in-person.
Racing toward the holidays
There's still time to leverage this type of collaboration ahead of the holidays. Here are a few of the mass merch players that are thinking ahead of the gifting game.
After piloting an Amazon return program, Kohl's announced that the free returns would be available in all store locations. Just in time for the season of returns and exchanges, the behemoth department store's partnership with the leading online retailer is sure to come as a relief for shoppers. Say that a customer has chosen to do their shopping online, only to find that an e-comm purchase is the wrong size or different than pictured…but time is running out to find a new gift. Then what? A customer can visit any Kohl's store to return the item and pick up a shiny new one from Kohl's selection with ease.
Drugstore giant Walgreens also recently introduced a partnership with premium beauty subscription company Birchbox. With engaging displays that let customers hand-select the components of their individualized beauty box, the experience holds a bit of festive fun for shoppers. In many stores, the location is strategically by the pharmacy. Those running out for cold medicine on a wintry night might be surprised to find Birchbox there as well, taking care of all of their gifting needs. And unlike pre-made gift boxes, where half the items could go to waste in the recipient's home, these tailor-made boxes are 100% guaranteed to delight—and they play into the growing trend for personalization in all forms.
Nordstrom and Rent the Runway made waves by introducing a partnership where Nordstrom locations would house drop-off boxes for the designer rental service. The roll-out is limited at first but has the potential to grow—and help the retailer capitalize on the holiday season. Rent the Runway's rentals are popular for parties and gatherings—a customer returning their party dress could easily spot another they want to purchase on Nordstrom's racks while they're in-store.
All of these partnerships cater to what customers want and need: convenience, efficiency, and an experience that will help them find the right gift faster as the holidays approach. And ideas such as these can help sustain momentum through post-holiday returns, the New Year, and beyond.
Giving presents a presence
Bringing an idea into reality takes strategic and some out of the box thinking. You want to position your partnership for maximum impact.  Consider the following:
Are you maximizing partnership visibility with your store windows to capture foot traffic?
How are you amplifying the partnership in store? Does your signage map out a clear runway to draw customers through the aisles?
Going beyond the surprise or novelty factor, how can you position your partnership to convert to sales?
Do you have key display touchstones to capture consumers once they're in your store?
How can you bring in technology—whether in an app, through AR-enhanced signage, or some other way to add convenience?
Medallion Retail has an extensive track record creating In-Store Shopper Moments® that tie up your partnership vision with a bow. We can help you bring a partnership from idea to reality—and make sure that the rest of your store stands out this holiday season. Reach out to Chris at engage@medallionretail.com to learn more.
What mass retail partnerships are you most excited about this holiday? Let us know!
Ready to connect to your customers in a more meaningful way?
CONTACT OUR TEAM