Strategy, Creativity, Retail Marketing, In-Store Marketing, Case Studies
Rethinking Consumer Retail Tech to Target Younger Audiences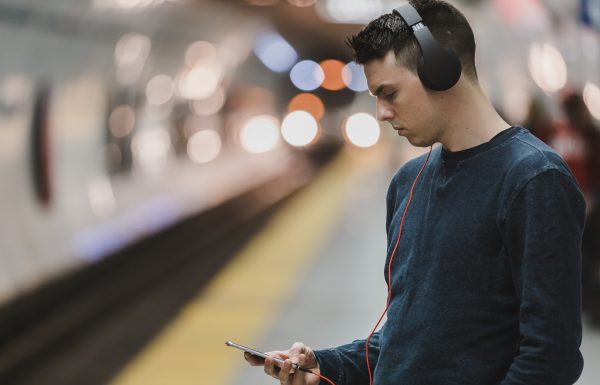 Over the past decade, consumer retail tech has advanced rapidly. Flat-screen televisions, gaming consoles and MP3 players used to dominate the market, sold primarily at big-name tech stores like Best Buy. Today, smartphones and other smart devices lead tech sales – and attract the attention of millennial and Gen Z consumers.
But to draw in a younger audience, it's vital to consider the role that technology now plays in the lives of consumers. Devices are no longer confined to our homes and offices; they're an essential part of our daily lives. Ninety-two percent of millennials own smartphones – keeping them on their person, if not in their hands, at all times.
[bctt tweet="Your in-store signage must showcase the way that younger generations view consumer tech: not just as a tool, but as an essential accessory and extension of their unique life and style. " username="medallionretail"]
Fun, fashionable tech
In a move to attract a younger audience, Target recently launched Heyday, its first-ever private-label consumer electronics brand. The line of tech accessories aims to bring consumers products that incorporate technology more seamlessly into their lives; think portable device chargers, Bluetooth speakers, wireless on-ear headphones and protective tablet covers.
Sure, retailers have been selling these products for years. But what sets Heyday apart is its innovative color and design palate (the styles millennials and Gen Z's love) – and its attention to these products as not just accessories, but as their own, unique, branded technologies.
"Target," says Mark Tritton, the company's executive VP and chief merchandising officer, " is known for creating exclusive brands that are stylish, inspirational and affordable. When we looked at the current options our guests had in electronics, we saw an opportunity to apply some of that magic, taking tech from purely functional to fashionable and fun."
This idea is huge. When you change the definition of what technology is, you have to rethink how to sell it. These tech-driven or tech-supportive products can permeate every sector, making them ideal for true integration into the mass merchandisers of the world who sell everything from kitchenware to diapers.
Protection is not one-size-fits-all
 As smartphones have become a more essential part of daily life, millennials and Gen Z's are willing to spend a lot to have the right product. The average cost of a smartphone currently stands at $363, and the latest iPhone X sells for around $1,000. So naturally this high price tag means consumers are looking to cover up and protect their phones (you know, that thing that's an extension of the person who owns it?).
In fact, 79 percent of smartphone ownersuse a protective case for their phone. This is a massive opportunity for retailers. Phone cases are a means for consumers to personally express themselves, like they would with a necklace, handbag or pair of sneakers. And for retailers, they're an opportunity for a personalized experience.
To help their customers, retailers should include signage that allows consumers to compare and contrast the different options for protective cases. Consider implementing interactive kiosksthat can pinpoint the best protection for a particular device. Offer personalized phone covers – just like the hot trend of personalizing sneakers and denim jackets – made and embellished in-store for individualized flair and peak FOMO effect.
 The line between technology and fashion is blurred
 We know that millennials check their phones up to 150 times a day– but what do they do with a phone when they're not scrolling through social media? They put it in their pocket, of course. More fashion retailers are looking to design products that include features for storing and using smartphones. This can be an especially difficult task, given the growing list of smartphones with screens that surpass 6 inches.
Last winter, Japanese retail company Muji introduced denim jeans designed with a sixth pocket specifically for smartphones. The pocket is placed off-center in the hopes that wearers will avoid sitting on – and possibly cracking – the phone's expensive screen.
Smart jackets, on the other hand, don't just hold phones – they charge them, too. The Snow-C Smart Wireless Jacket has a built-in portable charger that's thin enough to go unnoticed, while the jacket itself is sleek enough to be worn daily. Awaysuitcases are set up for charging on the go, to accommodate busy travelers who can't bear to be without their phones.
Beyond just displaying consumer tech products, signage and the store experience need to be elevated to show that retailers understand this evolving trend. It's not enough to offer phone cases and chargers somewhere off to the side from phones and tablets – these tech accessories need to shine front and center along with the devices.
Integrate tech accessories into different sections, generate consumer excitement with signage that showcases the various functions and features, and let shoppers experiment with how their own devices can fit seamlessly into the latest fashions and trends.
The young generations set the tone for the rest of the shopping public. They are open to new ideas and want to show their style to the world. Displaying the plethora of tech products in fun and exciting ways at retail is the best way to reach them.
That's where Medallion Retail comes in. We create fresh signage and displays to highlight the superstar potential of consumer electronics. Reach out to Michael Decker or Chris Gordon at engage@medallionretail.com to get started today.
Ready to connect to your customers in a more meaningful way?
CONTACT OUR TEAM