Strategy, Creativity, Retail Marketing, In-Store Marketing
Return of the Retail Buzzwords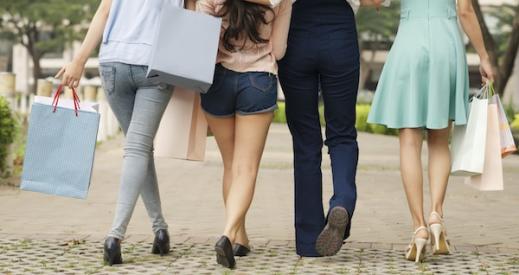 The retail marketing world is abuzz with news of some excitingly fresh and insanely useful terms from the lexicon that elegantly describe relevant shopping trends and shopper behavior.
Too much? Fine. How about…
I created some new retail marketing buzzwords that people sorta liked.
The response to Tuesday's blog introducing some new terms into the retail marketing lexicon drew a great response. Some hated them, many loved them, and more than a few offered their own. (Thanks, guys. We'll see those in an upcoming blog post.)
Have I changed my stance on buzzwords? No. Most of them are unclear and too insider-y. That portion of the lexicon seems to function more as a way to elevate the speaker than to inform the listener.
But I've discovered some jargon that cuts through the vagueness and cleverly encapsulate new ideas and industry advances. It's probably just a coincidence that I am the one who created them.
And I have a few more. Feel free to spread them around and add them to your lexicon; talk them up and introduce them into conversations. Please?
Consumers shop with their heads, to be sure. But they're also guided by their hearts. Emotional marketing – that which conjures connective feelings and memories – is particularly effective in-store where the interaction is immediate. This kind of marketing tugs on the heartstrings of the shopper, and is said to be CARTfelt.
The shopper seeks intimacy and inspiration when experiencing in-store displays. That's why boutiquing (creating small, thematic shops within shops) became a marketing must-do. But she also wants to see something fresh every time she visits the store. Curate and update those areas regularly, and you are now new-tiquing.
Consumers demand that everything be personalized now – banking, loyalty programs, vacation experiences, even shopping. Especially shopping. We are squarely in the age of me-tail.
Retail marketers must constantly find new ways to enhance the shopper's experience. It's about creating opportunities to dazzle and (nicely) shock her out of complacency. What do we call taking surprise and delight to the next level? An awe-portunity, something no retail marketer wants to miss.
Cash registers are so 1992. We now bring the check-out experience directly to the shopper. Find a completely new way to disrupt the process – make it even easier and pleasant for her – and you're conducting a transHACKtion.
Remember those BFFs who enjoy retail therapy as a group, expressing their friendSHOP? Well, they're all on social media. And they like taking and sharing selfies. The smart retail marketer will create environments and product displays that provide an ideal background for in-store self-photography. We'll call them shelfies.
Ready to connect to your customers in a more meaningful way?
CONTACT OUR TEAM