Strategy, Creativity, Social Media Integration, Brand Positioning, Retail Marketing, In-Store Marketing
Sharing Retail Stories with Heart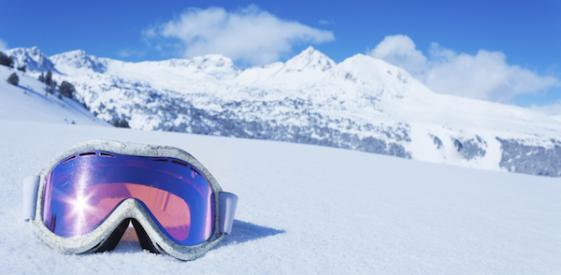 As digital applications grow more and more pervasive in our world, so does the need for a human touch.
I'd like to say that this somewhat romantic and probably profound notion came to me while I was resting in a sun-dappled meadow, writing in a bespoke journal I had crafted from weeds and tree bark. The truth is, I was watching Westworld and eating Skittles (not the orange ones).
It's mandatory that retail marketers remember that the story being told is vastly more important than the digital vehicle being used to tell it.
Retail brands are up against shoppers' deep-rooted, highly acute senses of cynicism. That means that using technology to tell an authentic digital story that moves them to take action in favor of the brand is difficult.
Swaying shoppers today takes mastery of the art of story form and delicacy in walking that fine line between content that compels a person to act, and content that brute-force demands they do (a fine line that, in many cases, is defined by the tactful use of a call to action).
There are three powerful ways a retail marketer can tell digital brand stories that have real soul:
Call for action at the height of the story.
Eukanuba, the well-known dog food company, has devoted a section of its website to real stories about pet parents and their canine companions. One such story was "Eukanuba Effect: Partners in Crime—Dudley."
This three-minute video (presented via YouTube, Facebook and Twitter) featured Lucas and his pup, Dudley. Lucas suffered from cancer, and Dudley was there every step of the way, acting as his unofficial therapy dog. When Lucas regained his health, he realized that Dudley's had declined; the dog had put on a few pounds and his energy levels had dipped.
It was then that Lucas committed to keeping his loving pal on a diet of Eukanuba and a daily exercise regimen. Lucas mentions the Eukanuba product by name, which acts as the call to action. So simple, and amazingly effective.
It's easy enough for a retailer's digital story to fall into a predictable pattern: problem, solution, buy this product. Following this formula, inexperienced marketers can manufacture articles at incredible speeds. Manufacturing, though, is cold. To make readers engage – to create a real Shopper Moment – the brand must commit to thoughtful content creation through the incorporation of good storytelling techniques. When a brand story respects the customer and organically incorporates a CTA that serves more as a helpful option rather than as a demand, the resulting quality is practically palpable.
Craft an aspirational lifestyle that speaks for itself.
Patagonia's blog The Cleanest Line acts as the antithesis of a blog with a standard CTA, in that it doesn't have one. That's because Patagonia crafts a lifestyle through its storytelling techniques. Bill Boland, an executive at Patagonia, said that the apparel company's content creation approach steers clear of the "hard sell."
For instance, even from the many (and stunning) photos in the article "Power of Possible: Climbing with Polio in the back Canyon of the Gunnison," it's unclear if the subjects are even sporting Patagonia gear. There isn't a logo in sight. Instead of tooting its own horn, The Cleanest Line tells true stories to drive action. After perusing just a few articles, even newbies to the outdoors may be inspired to visit Albania and bring a Patagonia fleece or backpack along for the journey.
Invite participation in a good cause.
Social media and in-store display should work together to intrigue a shopper, take her hand and lead her to brand stories that resonate and engage.
TOMS is known for its comfy shoes and for the company's endeavors to make the world a better place. One tradition that's proven successful is the yearly #withoutshoes Instagram campaign. The genius is in its simplicity.
Shoppers are asked to snap an Insta of their bare feet and share it with the hashtag #withoutshoes. TOMS donates a pair of shoes to a child in need for each and every tag. In May 2016, 27,435 children received new footwear, thanks to the campaign.
#withoutshoes does good in the world, and it elevates brand awareness in an appealing way. Shoppers respect TOMS, feel connected to its mission and are thrilled to be a character in its story.
A sincere brand story in the digital space has more marketing value than a keyword-stuffed collection of buzzwords that pleases search engine bots. Shoppers aren't robots. So don't reach out to them with a campaign that could've been created by one.
Ready to connect to your customers in a more meaningful way?
CONTACT OUR TEAM