Strategy, Creativity, Social Media Integration, Retail Marketing, In-Store Marketing, Case Studies
Shopping with Generation Z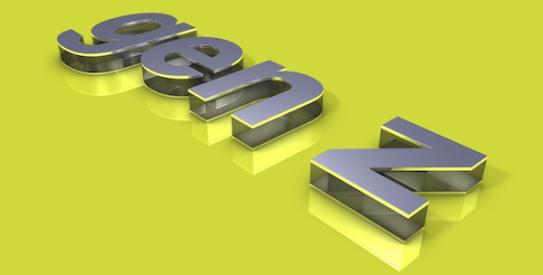 "Z" may reside at the tail end of the alphabet, but the generation identified by that letter should be front-of-mind for retail marketers.
A recent study by Vodat found that Generation Z (individuals born between 1995 and 2010) is highly motivated to shop the physical store, seeking to validate their purchases, enjoy an experience and get what they want immediately.
Almost 70% of Gen Z shoppers are visiting stores to test products before they make a purchase, and 42% said their main motivation for visiting physical stores is social interaction.
"Generation Z will undoubtedly prove [to be] the biggest disrupting force to physical retail over the next five years," said Paul Leybourne, head of sales at Vodat International. "The biggest danger to retailers is that they are completely unknown – their habits do not reflect those of their predecessors, the Millennials."
Packing serious purchasing power through gift cards and parental persuasion, Gen Z shoppers will impact brands like no generation before – especially through social media.
Retail marketers would be wise to learn about who they're dealing with. What defining forces drive Generation Z in the store?
A desire to share. Sharing has a different meaning to Zs, who are used to operating in a web of connected friends, media and entertainment. When they hate the plot of a TV show, or love a new video game, they don't phone their friends. They Tweet, Instagram or Snapchat it. In real time.
And because Zs believe in speaking out, they can be more demanding of brands. If they don't like the taste of the new Whopper, Generation Z will be the ones who give Burger King the heads-up.
It's essential that retail marketers listen and respond quickly to their Gen Z shoppers. Simply by reacting to user comments, answering questions and activating feedback in a timely manner, brands can earn their trust.
A need to do research. Some suspect Generation Z will grow more cautious with money as they reach adulthood. After seeing their parents lose jobs and their older siblings move back home, this generation will avoid debt. They'll find the best deals and will want to test products before they buy.
As with Millennials, traditional advertising isn't likely to be effective with Generation Z. They turn to online reviews, bloggers and product experts to learn about the things they are considering purchasing. That's where a brand advocacy strategy becomes critical. By harnessing and channeling the social currency of brand advocates, and encouraging and incentivizing them to share their opinions online, the smart retail marketer will provide a source of authentic information that Gen Z is more likely to trust.
A demand for high-octane entertainment. Gen Z has been witness to the rise of 3D movies, lifelike video games, thrill rides, outrageous styles, celebrity access and insanely creative advertising. The experience bar has been set high.
Gen Z has seen it all, and has no patience for boring retail product messaging. Brands must focus on creating engaging content and in-store Shopper Moments that are integrated and mind-blowing. (And share-worthy!) Consider gamification, live events, unexpected partnerships and cross-platform interactivity (voting, rewards, points, contests and hashtag competitions) to make Gen Z-ers say "Wow!" and "I'll buy it!"
An uber-appreciation for the visual. Generation Z uses YouTube like it's Google, visiting the site multiple times a day. They have also driven the rise of other visual sharing apps like Instagram and Snapchat. These are their avenues of communication.
But worry not, retail marketer. You don't have to generate expensive video and photography. Overly produced, high-gloss media is not necessarily the ticket to engagement with Gen Z. Instead, use apps like Instagram to create provocative, beautiful images. (And keep it real with the #nofilter. Gen Z invented #nofilter.)
Also, encourage followers and fans to submit their own pictures and video. This strategy not only builds a content library, but also allows for shopper/brand interaction. Smart retail brands will have a crowd-sourced presence across multiple virtual and physical channels, and will be prepared to connect with Gen Z through different devices (although a Gen Z-er is never without her smartphone).
Ready to connect to your customers in a more meaningful way?
CONTACT OUR TEAM