Signage, Brand Positioning, In-Store Marketing
Sign Me Up!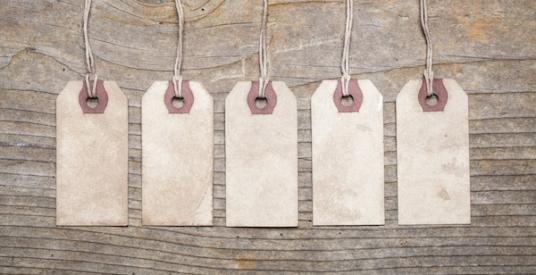 Retail marketing technology is awesome. Beacons welcome the shopper at the door; her smartphone delivers coupons as needed; she makes her purchases without ever visiting a register; the dressing room mirror even gives her feedback. Indeed, one might guess that traditional signage and display are dead; the future of in-store marketing is all about digital.
That's not what the signs say.
Because it's not a question of one or the other; digital or analog. The argument shouldn't focus on old or new. The debate isn't cutting edge versus classic. The ultimate goal is to create satisfying shopper experiences, and the truth is digital can't do it on its own.
Smart retail marketers are not swayed by a pretty interface; they see the big picture. They know that the job is to engage shoppers and compel them to buy. This can't be done on flat screens alone. It takes an artful mix of in-store communications tools – traditional and digital – to make that happen.
Traditional signage balances the sterility of the digital screen. It is dimensional and tactile, mobile and cost efficient. It is flexible, allowing for variations in size and shape, and limited only by a designer's imagination.
Most importantly (and regardless of format), good signage provides answers to a shopper's questions – step one in satisfying the customer.
"Where do I find…?"
Directional signage helps the shopper navigate the space. Keep her guessing too long and she finds an exit.
"How does this work?"  "Why do I need it?"
Shoppers depend upon detail-rich informational signage to educate themselves about a specific product.
"Is that new?"
Highlighting signage draws attention to featured products, seasonal offerings and promotions that have a shorter shelf life.
"What's the deal?" 
While shoppers want an experience, many want to get the most for their money as well. Value signage showcases sale and promotional items, and increases the sense of "buy now."
"What do you stand for (and can I be a part of it)?"
Marketers work hard to create a consumer-beloved brand; any opportunity to grow it should be seized. Branding signage reinforces topline messaging and unifies brand tone, voice and personality.
Classic signage will always have a place in the store, partnering with digital (and whatever comes next) to deliver immersive, informative and product moving shopper experiences.
Ready to connect to your customers in a more meaningful way?
CONTACT OUR TEAM