Creativity, Signage, Permanent, Temporary, Corrugated Display, Brand Positioning, Retail Trends, Retail Marketing
Retail Signage Design Fails in Outdoor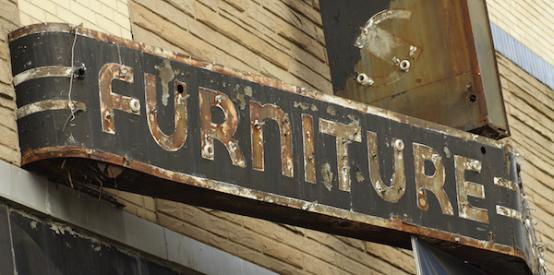 Owners and managers of small and mid-sized stores need to keep their chins up during this time of retail unrest.
Literally.
I mean they need to step outside, gaze towards the heavens and make sure their storefront signage is doing its job.
Smart retail marketing today is all about creating memorable, talkable, satisfying Shopper Moments™. And a great Moment begins with an eye for detail and flawless execution of retail signage design fundamentals. Even with something as basic as outdoor signage. ESPECIALLY with something as basic as outdoor retail signage design.
Here are six ways to ensure your signage makes a great first impression:
1. Check for readability.
How does your signage read from a distance?
If your location has been active a while, you may not have paid much attention to how new businesses opening up nearby can steal the thunder from a sign that used to grab all the eyeballs. Drive and walk by your location, approaching from all angles. Does your sign stand out from a distance, or do customers have to get right next to it to see it? (By that point, it's too late and they've already driven by.)
2. Keep it clean.
Is your signage fresh, up-to-date, clean and in good working order?
If your sign lights up, check to see that it's working properly. Nothing turns potential customers off like a buzzing or burned-out sign. It sends a signal that the owners simply don't care.
3. Communicate efficiently.
Does your sign clearly indicate what you sell?
It's great to be clever, but if your store name alone doesn't indicate your product mix or your business, maybe you need a sub-title. For example, a new spot opened in my neighborhood called "Launderette." I looked like an idiot when I dropped by with my dry cleaning, as they are a gourmet pizza shop.
4. Entice shoppers.
If your retail store relies on foot traffic, try putting sandwich signs or chalkboard signs on the sidewalk or outside the door to highlight special events, sales and seasonal products. (Make sure you check with local or mall zoning ordinances first, so you don't run afoul of any rules prohibiting signs that block exits or inhibit traffic.)
5. Make windows work extra hard.
You don't have to be the flagship Bloomingdale's location to wow customers with your store windows. Change them frequently with new retail signage design and visual stories to highlight seasonal merchandise or sales.
Add signage to your windows strategically, making sure it doesn't block the view of the merchandise inside.
6. Remember your digits.
Are your store's hours of operation, phone number, social media sites and website URL clearly displayed on the door? If customers stop by when you're closed, providing this basic information can ensure you still capture their business later on.
Ready to connect to your customers in a more meaningful way?
CONTACT OUR TEAM