Strategy
Six Ways to Get Practical About Showrooming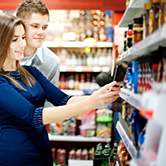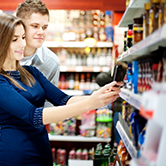 We learned a lot at Global Shop 2013. When that many great retail minds are gathered, the ideas – and points of view – are plentiful. We did a lot of listening. Then we did some thinking.Particularly about one of the expo's hottest topics – showrooming. There was much discussion about this new mobile technology-enhanced way of comparison shopping. Its impact on retailers is undeniable. Showrooming represents a major shift in not just shopping style, but in lifestyle as well.
Our friends at Global Shop had many high-level theories about combatting showrooming. There was some great thinking. But we wanted to approach the idea from a more practical – and tactical – level. So we created our list of Six Actionable Ways to Make Showrooming Work for You.
Micro-localization. GPS technology is growing every day. Know exactly where your shopper is from the moment she enters your store, and you can anticipate her needs, enhance her experience and sell in an unprecedented way.
Loyalty/rewards programs. Today's shopper wants more – more attention, more options, more value. Activate a brick-and-mortar-centric, easy-to-use loyalty program that rewards her and demonstrates an appreciation for her business, and you will have a powerful tool for retaining (and growing) business.
Personalization. People like to do business with people they know. And with people who know them. Create ways to personalize the shopper's experience – know her preferences, her favorites, her shopping history – and build a relationship based on her real interactions with your brand.
Price matching. The quest for the best deal is as old as commerce itself, and things won't be changing in the digital age. Offer your shopper a deal for coming into the store. Make the visit worth her time – and dollars.
Exclusivity. The words "just for you" are particularly powerful in a retail setting. Items and offers that are unique to a shopper tell her that you know her, you value her and that you are going to make sure she is treated well. Interact with your shopper in a way that makes her feel like she is one of a kind, and that her access to your store is as special as she is.
Killer customer service. Customer service is a cornerstone of the satisfying retail experience, and in-store is where it can shine. Face-to-face engagement is immensely satisfying to a shopper; nothing beats speaking to a "real person." Make sure that person is fully equipped and empowered to find solutions and make valuable suggestions.
Ready to connect to your customers in a more meaningful way?
CONTACT OUR TEAM