Strategy, Retail Marketing, In-Store Marketing
Squeezed by Retail Returns: E-commerce's Bane Is Brick & Mortar's Advantage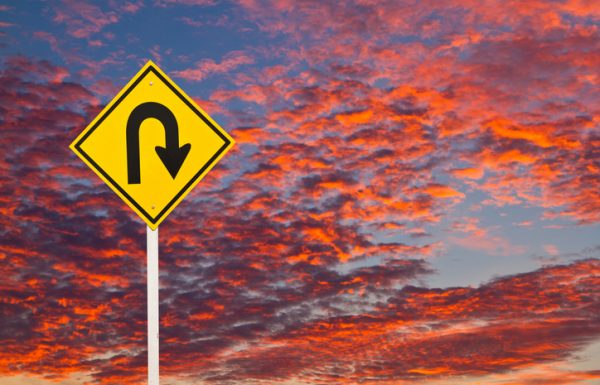 Like so many bad habits, it started out innocently. First it was two, then it became four. Before you knew it, it was up to eight. At first, it felt like a dirty little secret. Now, it's out in the open: a point of pride, even. It's not video gaming or vaping, it's returning e-commerce purchases. What began as a selling point of convenience has turned around to bite the hand that ships it. And e-tailers are paying the price with retail returns.
According to CBRE, e-commerce retail returns are rampant, reaching from 15% to a whopping 30%, or one in every three purchases. In dollars and cents, this translates to $32 billion. Now contrast this to brick-and-mortar returns: just 8%, a fraction of online returns.
The downside of buying without buy-in
When it comes to making sure a purchase is a good fit – be they clothes, electronics, sporting goods or housewares – nothing beats the in-person experience. The ability to feel texture, try on for fit, gauge weight, and see actual color and finish is something that e-commerce can't compete with, no matter how high a photo's resolution.
To a certain extent, e-tailers have become the victims of their own marketing strategies. E-commerce has made returning so effortless and inexpensive (hello Zappos, with free shipping and returns!) that the habit of over-ordering with the deliberate intention to return has now become ingrained in consumer behavior.
Our household is just as guilty of this as our neighbors'. When prom season came along, my daughter ordered countless dresses online so that she could find The One. But shoppers don't need a special event to load up the FedEx truck – new shoes, sneakers, handbag, tennis racket, area rug – they're all fodder for multiple item orders. Online shoppers are buying, but they have no "buy-in."
When consumers shop in-store, they stand a much better chance of committing to their purchase. They know exactly what they're getting. While there's no thrill of opening a box to see what's inside, there's also no let-down that what you've been waiting for falls short of your expectations, room dimensions, sleeve length or shifting whims.
Derek Hall, the CEO of Brightpearl, the retailer back-office solution provider, calls the swelling waves of online retail returns a mounting tsunami. Hall notes, "Consumers will buy more, but they could return an extra four items a month on average."
All this returning is having an alarming impact on e-commerce margins. Every retailer – on- and offline – is all too aware that margins are constantly under siege. Brightpearl's recent survey of retailers found that "44% agreed their margins are being strongly impacted by shipping, handling and packaging returns."
For e-tailers, the intentional return is a giant buzz saw cutting away at profitability. Hence, the surge in e-commerce brands opening up brick-and-mortar stores. It's a lot easier to decide which eyeglass frames look best on you when you can try them on. You know exactly which are the right size and style of pants once you zip them up. You can tell if you're going to sleep like a log once you park your body on a mattress.
Some e-tailers are using a more flexible approach to create an in-store experience by opening up pop-ups. In fact, e-commerce brand pop-ups are popping up with a lot more frequency. Again, the motivation is to give the consumer a hands-on opportunity to be up close and personal with products and to provide a sensory experience that solidifies the sale.
Lining up for opportunity
Retailers like TJX Companies and Saks Off Fifth have capitalized on the checkout line as prime impulse buying territory. Apple is brilliant at keeping its customer base engaged and informed with video screen backdrops at their Genius Bar. By highlighting device features and time-saving tips, waiting customers watch engrossing visuals that enhance their use of technology.
Apply this principle to the returns section of the store. That's right, why limit displays to the sell side? Why should information only be available at the help desk? Retail returns and customer service areas can be functional and, yes, profitable. Customers waiting their turn to return or ask a question can also be enticed to buy.
Setting up sales displays anywhere that people are standing around is good for business. Having signage that points your customers to new products or seasonal specials maximizes your retail returns floor. [bctt tweet="It's time to stop thinking of the returns and customer service areas as a revenue wasteland, and start to think of them as a sales opportunity." username="medallionretail"]
Lay out the path to discovery
There is one area where retailers have come to a profitable middle ground between online and offline shopping. Customers find it online, pick it up in-store. Retail can get even more strategic and borrow a page from supermarket layouts. For years, food shoppers have been forced to  pass tempting cookies, cakes, fruit and in-season goodies to get to the back of the store for their milk, eggs and other essentials.
The same can be applied to fashion, sporting goods, or health & beauty in-store pick-ups. Place the pick-up area in the rear of the store, and artfully arrange to have your shoppers pass through seductive/fun/eye-catching displays and signage. They'll pick up what they ordered online, plus much more.
Online returns are a two-sided issue for multi-channel retailers and they present two important solutions. The first is to minimize the return ratio by helping shoppers find exactly what they want and providing valuable product information. With greater buy-in, shoppers are much more likely to be satisfied with their purchase and less likely to return. But when returns do happen, suggest a physical store visit to optimize your incremental sales potential.
For more than 50 years, Medallion Retail has been helping retailers and retail brands inform and engage shoppers across the retail floor. We know where opportunity lies in every corner, and how to pop-up in unexpected and creative ways. To find out more, email Michael Decker or Chris Gordon at Medallion Retail at engage@medallionretail.com or call 212-929-9130.
Ready to connect to your customers in a more meaningful way?
CONTACT OUR TEAM