Strategy, Permanent, Temporary, Corrugated Display, Brand Positioning, Retail Marketing, In-Store Marketing, Consumer Behaviors
Sustainable Fashion: Connect with Conscious Consumers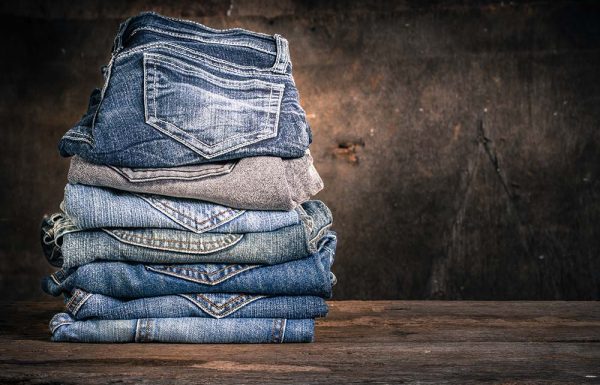 While fashion retail may currently be taking a hit, there's a bright spot: secondhand fashion and accessories. From denim to luxury goods, the resale market is ramping up in prime locations and premier department stores, in addition to having a huge presence online. Providing a sustainable fashion option to consumers who seek it. While digital brands like The RealReal (which has also grown into retail stores) and Rebag are leaders in the category, brick-and-mortar retailers are creating their own brand extensions and tapping into Gen Y & Z's desire to lessen their carbon and landfill footprint on the planet, starting with their closets. [bctt tweet="To position secondhand styles for the greatest gain in point-of-purchase and retail display design, start by appealing to the educated consumer who's tuned into the problems inherent within the fashion industry." username="medallionretail"]
The resale market realizes gains
Fashion is one of the most polluting industries in the world. With social media awareness and events like the highly visible UN Climate Change Summit this past September (which drew thousands of protestors), consumers are more and more concerned with a closet clean-out or shopping spree has on the planet. As a result, shoppers are turning to secondhand—also known as recycled, resale, pre-worn, pre-owned—clothing and accessories in pursuit of supporting the cause of sustainability. And that translates into sales. The investment management firm Cowen estimates that secondhand fashion is a $7 billion market.
In the joint McKinsey and Business of Fashion 2019 Shape of Fashion Report, respondents noted that pre-owned goods will be more relevant in the coming year. And it's no wonder—according to research by GlobalData, more than one in three Gen Z shoppers will buy sustainable fashion in 2019—that's almost twice the number for boomers.
The list of brick-and-mortar retailers offering secondhand clothes and accessories seems to expand each week. Companies making space in their stores for pre-owned goods include:
Macy's, Stage Stores, and JCPenney: partnering with ThredUp
Urban Outfitters: offering pre-worn garments under its Urban Renewal Vintage banner
Patagonia: recycling the brand's garments under the Patagonia Worn Wear banner; opening a test store in Colorado dedicated to selling pre-owned goods
Eileen Fisher: giving new life to the brand's clothes under the Eileen Fisher Renew banner
H&M: testing a resale program in Sweden for "pre-loved" pieces from its collection, plus from the & Other Stories brand
Adidas and Nike: reports of these brands entering the highly lucrative, limited-edition sneaker resale market
The sustainable secondhand model can take various forms. Some retailers, like JCPenney, Macy's and Stage Stores are looking to a third party to source secondhand fashion. And when products from an online service like ThredUp are done on consignment, that business model is low-risk: there's no inventory to carry, or a buying department to staff. Others, like Urban Outfitters, are opting for a more curated experience with specialized teams scouring the world for unique finds—the better to stay true to their iconic brand image. And some, like Patagonia and Eileen Fisher, are creating marketplaces where pre-worn can find a home.
There's also one more model: recycling materials that go toward an entirely new process. Fashion brands from Stella McCartney to Everlane are making garments out of recycled materials, including rubber and plastic bottles. Recycling materials are also being remade into something other than clothes. Madewell, in partnership with Cotton's Blue Jeans Go Green™ program and Habitat for Humanity, invites customers to bring in any pre-owned jeans for store credit. The company then shreds these jeans and uses them for home insulation. The end result: Madewell rewards loyal shoppers, earns new business, gets a PR win, and its customers feel that they've done something good.
Brick-and-mortar vs. digitally native brands
Retailers also compete with digitally native brands that are opening brick-and-mortar stores—the better to tempt their customers with the ability to touch and try on. The RealReal has stores on Wooster Street in New York City and on Melrose Avenue in Los Angeles. Rebag received funding to open 30 retail stores and has two shops in New York City—on Madison Ave and West Broadway. Their sustainable messaging is already known to their loyal e-commerce customers, and easily understood by new ones.
To entice shoppers to look for secondhand goods, stores typically associated with "new" should make sure their pre-owned or recycled offerings are getting noticed in shop windows and at point-of-purchase. To make sure your stores getting all the mileage you can from your secondhand initiatives, consider these strategies:
On the retail floor, use signage to tell your story about your secondhand fashion initiative—and how it ties into your overall mission.
Let your displays highlight your secondhand styles and identify clearly with signage.
Use a store-within-store concept to create a unique retail environment for your sustainable offerings.
Show shoppers how they can creatively mix new and pre-owned to create a personalized fashion statement.
Design your point-of-purchase signage to promote loyalty or rewards program discounts for bringing in garments that can be recycled or resold.
The movement toward greater sustainability through secondhand sales is good for brand image and for the earth. To create an impact on sales takes strategic retail display design. And like sustainable goods, you'll want to inspire well-being and consumers' confidence in making the right choice.
For more than 50 years, Medallion Retail has worked with retailers and brands to create display and signage that are opportunities for inspiration and education. Reach out to Chris at engage@medallionretail.com to learn how we can showcase your secondhand and sustainable fashions.
Ready to connect to your customers in a more meaningful way?
CONTACT OUR TEAM