Technology and Electronics Retail Showroom Stores: Taking Experiential to New Heights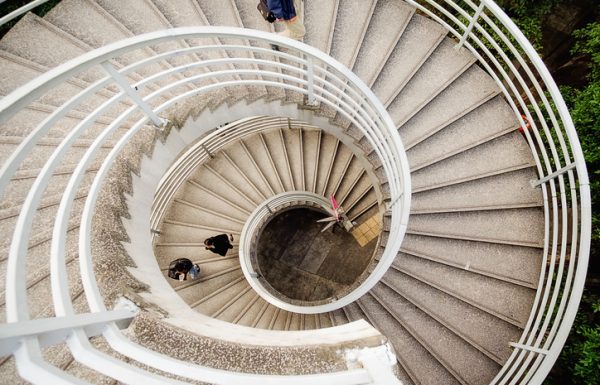 Guide shops. Neighborhood hubs. Showrooms. Call them what you will, these show-and-tell centers are leading shoppers to the same destination: an interactive and experiential in-store visit. The impact of showroom stores is being felt across the retail spectrum, including technology and electronics.
It used to be that bigger was better. Look at Macy's—the grand dame of retail proudly proclaimed its flagship in NYC's Herald Square the world's largest store. While tourists may marvel at the store's size, everyday shoppers don't typically have the luxury of roaming endless departments for hours. They know what they want, and they want it now. Enter the showroom.
Showrooms give customers the chance to acquaint themselves and experiment with products. Whether it's using virtual reality to see how a couch will look in a room, getting hands-on with new technology, or having a personal shopper custom pick this season's looks, showrooms are becoming the life preserver for brick-and-mortar retail, and a cost-effective venue for e-commerce.
Fashion has been one of the fastest areas to embrace showrooms, but the concept has applications all across the retail spectrum, including health and beauty, food, electronics and technology. According to Forbes, 2018 "will be the year where we see retailers create new operating models that are less focused on their store vs. the web and more focused on creating experiences that give customers more control and convenient ways to shop."
PwC chimed in, too. Their Consumer Intelligence series, Experience is everything, notes that "64 percent of U.S. consumers feel companies have lost touch with the human element of their interface with customers." It's time to make shoppers feel more – more interpersonal connection, more delight, more ease.
Putting genius into shopping
Let's start with the behemoth of shopping: fashion. For some, shopping for clothes and accessories is a social activity. But for the time-pressed consumer, shopping is a utilitarian function. Rather than spend hours traveling from store to store, combing through racks, customers would prefer to browse the internet from their couch, train seat or airport lounge. Or…would they?
Retail has discovered a middle ground. You can fill out a form online, set up an appointment and arrive at a showroom to find it filled with curated items.
My husband and I both work full-time. Ours is an active family with packed professional and personal schedules. We are not alone: virtually everyone we work or socialize with is in the same boat. Time is precious.
How satisfying, then, to be able to use an app to specify what I am looking for – item, size, color, fabric weight/season, silhouette, occasion, price point – and show up to find a dressing room filled with options overseen by a knowledgeable sales associate. And if a garment can be tailored on the spot, it's genius! As is the ability to also squeeze in a manicure or blowout onsite. That's time saved for exercising, attending a kid's game or simply catching up with a friend.
It's also a boon to any retailer that finds itself caught between suppressed foot traffic and escalating e-commerce return volume. Plus, with their smaller, more intimate feel, showrooms are super cost-effective. Sales per square foot can be quite eye-popping.
If a brand like MM.LaFleur can make it quick and painless for me to find a dress to wear to a cocktail party or the office or (and here's the bane of my existence) pants that work for my less-than-model frame, they've captured my loyalty and my gratitude. 99 percent of the time, I don't need to have the item right away. I can wait 48 hours to have it shipped to my home. In fact, it's a blessing not to have to carry the shopping bag back to the office or drag it home after work.
Taking a demo run
Sporting goods brands are exploiting the experiential concept to the max. Before plunking down $150-plus on sneakers, today's consumers want to test them on the hardwood or the running track. They don't put everything into what [name your sports pro here] is wearing, though it does help to grab attention. They want to know, "What's in it for me?" Adidas  has a track in its stores where you can test out the brand's sneakers and have an expert analyze your gait to make sure you get the right running shoe for you. Nike's  basketball court is where hoop dreams can get their start and your prospective basketball shoes a workout.
Casper, the e-commerce mattress brand, figured out that consumers actually do care about how a mattress feels…before it's delivered. But rather than follow traditional mattress-selling tactics (could you ever feel truly comfortable lying down on a mattress in public, under fluorescent lights?), Casper recreates the bedroom experience. Miniature "houses" provide a secluded haven with low ambient lighting and curtains you can close for privacy. And (talk about maximizing sales per square foot!) it doesn't hurt that the comfy blanket, soft sheets and firm pillows in these cozy nests are also for sale.
Tech gadgetsalso have showroom appeal. Dyson, the brand of preference for home geeks, recognized that consumers want proof of effectiveness before paying premium prices. While internet videos can show a vacuum cleaner swooping up dried dirt or a blow dryer speedily drying a thick mane, the viewer is still left wondering, "Is it truly as effortless as it looks?" The ultra sleek Dyson Demo Store not only encourages experimentation, it has experts on hand to match products with shoppers based on lifestyle preferences.
As close to hands-on as possible
Some retailers are harnessing the power of virtual reality for experimentation. Lowe's Holoroom Experience lets consumers try before they buy – or decide to DIY. Using artificial and virtual reality (AR and VR), shoppers can participate in an on-demand VR clinic on everything from bathroom tiling to laying down a wood floor. Lowe's knows that by empowering its customers, it creates a devoted fan base and more revenue per sale. Shoppers can feel the weight of a drill, see how long it takes to drive in a screw and learn the foolproof way to measure. Armed with knowledge and confidence, they're ready to buy, do, then come back for more when the next project surfaces.
A unifying emotion
[bctt tweet="These hands-on experiences, which can only be done in person and in-store, create an emotional connection for shoppers. " username="medallionretail"]They get to experiment, inquire and interact.And, yes, there's a certain social aspect to it, too. It all leads to the ultimate sign of connection: the purchase. Given the opportunity to become fully informed on all product facets – the feel, appearance and application – the shopper feels more in control and less like the target of slick marketing. The shopper has a stronger, more confident bond that ups the sales quotient and decreases the likelihood of returns.
 The experiential supporting player
There are two more elements that are important to the success of experiential design—one is the sales staff. It's no wonder that many of the stores embracing experiential have replaced the term "salesperson" with "consultant" to focus on the educational and emotional aspects of the role.
All too often, technology and retail electronicbrands get caught up in product innovation to the exclusion of all the factors that surround the purchase experience. Eliminating pain points and simplifying the in-store process is key. And who better to help identify where friction exists than your on-the-floor consultants? They see it first-hand – observing shoppers in their journey with your product and they hear it directly from customers' mouths. They bear witness to vocal frustration and to the deep breath of contentment.
It's not enough to create the experience – technology and electronics customers need to be alerted to the in-store experiential opportunities and informed about product features and usage. Great consultants become brand ambassadors and help create what we call shopper moments®.
Floor staff is aided in multiple ways by signage and display. Signage is integral to educating the technology and electronics shopper on products and enhancing experience – it's at the nexus of retail theater. Signage and display lead customers through the store, provide helpful information along the way and culminate with the shopper's joy at the unexpected entertainment.
After all, joy is the ultimate experience.
Medallion Retail has been immersed in technology and electronics retail for more than 50 years. Let us boost your in-store experience with innovative signage and display that informs, engages and excites shoppers. To find out more, email Michael or Chris at Medallion Retail at engage@medallionretail.com, or call us at 212-929-9130.