Strategy, Creativity, Signage, Permanent, Temporary, Corrugated Display, Retail Trends, In-Store Marketing, Case Studies
That's Retailtainment!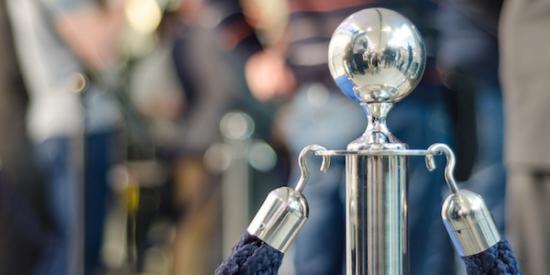 "Huge and beautiful. I got lost in it."*
"A little slice of Heaven."**
"Remarkable and impossible to resist."***
Three pull-quotes from reviews – two by Broadway critics, and one by nine-year-old Marc, upon exiting Target's Wonderland. All three speak of emotion and awe and connection.
And it's no accident that they're almost interchangeable.
Retailers now must be much more than simply places to buy things. Today's shopper demands a big show, whether she's in Times Square or Aisle 4.
Cue retailtainment.
"Retailtainment" was first coined in 1999 by author George Ritzer to describe "the use of ambience, emotion, sound and activity to get customers interested in the merchandise and in a mood to buy." The concept has since been revised and expanded upon. Paul Fulberg called it a way "for retailers to entertain the consumer with a dramatization of their values," in his article "Using Sonic Branding in the Retail Environment" in the 2003 issue of the Journal of Consumer Behaviour. Essentially, retailtainment is about adding entertaining, emotional, immersive Moments into the marketing mix so as to engage shoppers through their individual likes and beliefs.
The physical store must now become a bona fide attraction – riveting and relevant – to successfully drive home the culture of a brand and to encourage frequent, repeat visits. Remember these ideas when creating your retailtainment destination:
Shoppers seek opportunities to escape from their everyday lives. Give them a place to escape to and a story to immerse themselves in. Shopper audiences are looking for entertainment that transports them.
When we were kids, we used our imaginations, defending tree forts, casting our toys in elaborate fantasy tales and visiting mystical, far-off lands. As adults, we go to the gym, the bar and the grocery store. For many of us, there's not much sense of adventure in day-to-day life. Retailtainment gives even the most no-nonsense grown-up the chance to enjoy the thrill of exploring a stimulating, made-up world.
Shoppers crave interaction. Good retailtainment facilitates share-able moments and honest exchanges. Humans need to feel a sense of community. The retailer's goal is to connect people to people, and people to brands.
Shoppers are looking for true excitement. Sure, they're over-stimulated by smartphones, GIFS, Hulu and Spotify, but none of those really gets the blood pumping. It's a real challenge to make shoppers feel really, truly overjoyed. Or giddy. Or awestruck. But they're dying for a brand to make them feel those things while in the store.
* Marc, precocious kid who loves LEGO
** Entertainment Weekly, about Waitress
*** The New Yorker, about The Great Comet
Ready to connect to your customers in a more meaningful way?
CONTACT OUR TEAM