Strategy, Creativity, Permanent, Temporary, Corrugated Display, Retail Marketing, In-Store Marketing, Retail Display, Consumer Behaviors
Augmented Reality — Impact at Brick and Mortar Retail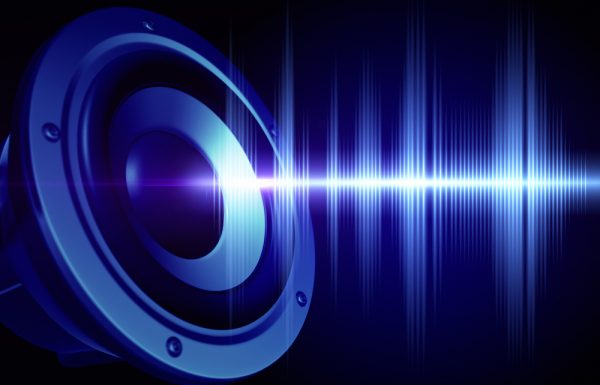 According to Gartner, by 2020, 100 million consumers will consistently use Augmented Reality (AR) to shop—both online and in-store. What's more, 46 percent of retailers plan to deploy AR or VR technologies to forge a better customer experience.
The data is clear: AR has evolved from a retail novelty to a must-have item. This interactive technology—which superimposes computer-generated images onto a user's view of the real world—enhances and amplifies brick and mortar shopping. It also links off-site experiences (at home, on modes of transit, in hospitality venues) to in-store ones. Innovative brands use AR to capture shoppers' attention, motivate customers to come in, and move the needle on sales. From coupon offers to scavenger hunts to interactive displays, there are myriad opportunities to add another dimension to the shopping experience. Tap into AR for engagement, and your brand will realize the promise of this technology for powerful, lasting, and memorable In-Store Shopper Moments ®.
AR to amplify information
In contrast to static store displays, AR-enhanced displays offer excitement and dynamism. Take for example,  American Apparel's AR app that interfaces with in-store signage to provide customers with information, including product details, colors, price, videos customer reviews, and the like. For even wider impact, the app seamlessly connects with social media and email to share the information and videos.In terms of reaching the Gen Z target, the AR-enhancement is creating lots of buzz.
Lacoste is known for its classic vibe, but sometimes classic can get misconstrued as stale. With the launch of its LCST streetwear brand, the clothing and shoe company creates relevance for a younger generation. Using the "Bring the Colour" AR app, LCST enthusiasts can scan window displays, signage, and in-store promotional postcards that deliver animated 3D video content. It's brought new life to an iconic brand and a whole new consumer profile that's motivated to visit stores.
The model for sneaker shopping hasn't changed much in the last 30 years, but at Foot Locker, innovation flies. AR-enhanced displays show real-time product attributes, along with available sizes and colors. The information simultaneously speeds and smooths the sales process, providing a helpful assist to floor staff. Want size 10 in blue? Rather than waiting for a sales assistant to scavenge a stock room, shoppers can see if it's available. If not, they can make a game-time decision: consider another color or try one on for size. While still in-store, they order what they want, online. Showroom stores like M.Gemi and MM.LaFleur prove that customers are willing to wait a few days to get exactly what they want, if they know that it will fit like a glove (or should we say, shoe).
By giving shoppers information at their fingertips (literally), retailers remove friction points and give shoppers tangible reasons to stop by. AR takes signage and display and puts it on steroids, to the delight of shoppers.
AR signage as entertainment
Even food and beverage is getting on board with AR. Beer and wine manufacturers are having a field day with talking labels. Place your app-loaded smartphone in front of the bottle and watch a gunslinger, feminist pioneer, or Australian convicts come to life and tell their story on "19 Crimes" wine bottles.
[bctt tweet="Imagine the in-store possibilities for your products with AR-activated signage." username="medallionretail"]Grocery retailers can "augment" their produce shopping experience with freshness updates or even recipe ideas that can delight the customer and seamlessly upsell the basket with necessary ingredients. Real life models and role models can come aliveto entertain, to offer inspiration, or to help customers, and solve shopper dilemmas at the point-of-purchase.
Offline retailers can elevate the entertainment factor even further with immersive displays. Hold your phone up to a coded area on a display—and get a selfie that morphs you into a superhero or celebrity chef. With a link to coupons, recipes or activities, your store becomes infotainment.
Augmented Reality draws shoppers in-store whether your store is permanent brick & mortar or a temporary pop-up
Augmented Reality can gamify the shopping experience. As part of its embrace of AR, Foot Locker partnered with Nike and launched into the 2018 NBA season with its AR-based scavenger hunt, "The Hunt".  Fans downloaded the app and, via geo-targeted AR clues, were led through Los Angeles. The game took players to pop-up locations across the city, each featuring limited edition gear. The first 16 sneakerheads that finished the AR-fueled scavenger hunt were richly rewarded with access to the coveted Nike LeBron 16 King "Court Purple" sneaker.
How successful was the promo? The sneaker sold out in less than 2 hours!
Fitness up-and comer OrangeTheory used AR experiences as part of its affiliation with the Wonder Woman Run Series. Participants pointed their app-enabled phones at coaches and signage to get training tips, videos and holograms while in the moment. Like the Nike-Foot Locker "Hunt", OrangeTheory's AR effort also included a scavenger hunt, this one rewarding participants with gym memberships and other raffle prizes.
Imagine this experience at the gym's permanent location. For a boost of encouragement and engagement, fitness fans can point to signage in lobbies, locker rooms, and waiting areas. You can stage a scavenger hunt all over the gym—and make it last a day, a week, or a month. And don't forget the option to lead players to nearby pop-up locations where brand fans and passersby can converge.
After all, no one does a better job of promoting your brand than your excited customers.
Augmented Reality for data and loyalty
In a world where big data is king, tools that provide information are worth their weight in gold. If you can track digital engagement — number of views, click throughs, time spent on app, social media engagements — along with traditional metrics, like spikes in sales and coupon redemption, then you can fine-tune your tactics and drive success.
"Brands are taking steps to bolster engagement through incentives, with 72% of indexed brands offering complimentary services and exclusive experiences," according to a June 2019 study by Gartner. AR-driven experiences for loyalty members deepen the customer relationship and open the door to a digital treasure trove of how your best consumers behave, what interests them (and what's a dud). They also lay the groundwork for product development and future promotional campaigns.
AR-enhanced signage can be changed by the week, day, or even time of day – meaning your customers can receive messaging that makes perfect sense within their environment.  For a food retailer, that means breakfast promotions in the morning and lunch promotions in the afternoon! The opportunity to reward your customers with timely bonus points and the like is also limitless.
With augmented reality, the traditional signage "monologue" with a customer suddenly becomes a dynamic "dialogue".  For example, a customer that scans a particular sign demonstrates a real interest in that product and so a "personalized", feedback driven dialogue can begin. You can easily create a two-way conversation that bolsters sales, strengthens retention, and delivers actionable data for future use with that customer.
As technology becomes a must-have for a truly engaging in-store shopping experience, Medallion Retail delivers signage and display that will surprise and delight your existing customers and broaden the field for new ones. Medallion Retail delivers breakthrough retail marketing strategy and in-store design solutions (including advanced AR) to retailers or retail brands.
Are you bringing the power of digital engagement to your customer's in-store experience?
Are your signs providing platforms to track your best customers and provide a personalized digital experience in-store?
Are you amplifying your in-store experience with AR to complement (rather than compete with) your eCommerce channel? Reach out to Michael or me at engage@medallionretail.com for ideas to captivate your retail customer.
Is your retail brand leveraging AR to differentiate yourself with in-store shoppers? Tell us your thoughts about what makes AR the next big customer driven connector in physical retail.
Ready to connect to your customers in a more meaningful way?
CONTACT OUR TEAM