Strategy, Creativity, Permanent, Temporary, Corrugated Display, Retail Marketing, In-Store Marketing, Case Studies
The Incredible Power of Movie Retail Partnerships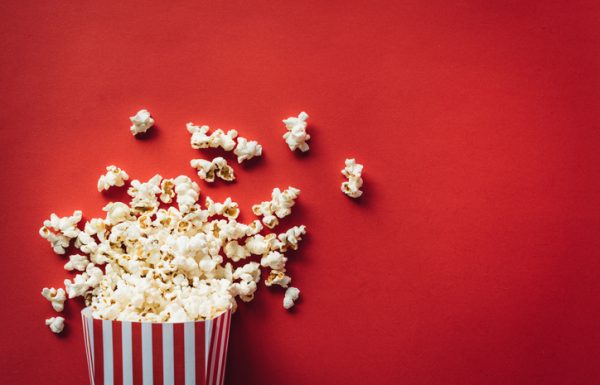 Soon to be released on DVD, Incredibles 2 has already stirred up a world of marketing buzz for movie retail partnerships. For the cinematic release in June, Disney partnered  with no fewer than 14 brands ranging from McDonald's to Zillow. The latter listed the Parr family home on its site, allowing visitors to explore every room virtually. Kleenex, another Disney partner, created special tissue boxes with Incredibles masks built into the package, while Chrysler produced a series of commercials featuring the Parr family.
As we approach the 2018 holiday season, there seem to be more opportunities for movie-related marketing than ever. Opening in November and December, The Nutcracker and the Four Realms, Wreck-It Ralph 2 and Mary Poppins Returns are sure to be box office hits. And we all know the Fantastic Beasts sequel, The Crimes of Grindelwald will draw Potter fans far and wide.
In the last few years, movie and retail partnerships have really accelerated – and that momentum doesn't appear to be slowing anytime soon. More and more retailers are jumping into the game, proving that you don't have to be a well-known brand to leverage the power of a popular movie.
You can use movie partnerships to drive sales and create in-store Shopper Moments™: those one-of-a-kind experiences that boost your brand and wow your customers. Here's how.
Think outside the box
[bctt tweet="If you don't think your brand would pair well with a movie, think again. Often, surprising partnerships are the most fun, and they make for unforgettable Shopper Moments." username="medallionretail"]
Just look at the Lucasfilm–Nissan collaboration that began in 2016. Around the release of Rogue One: A Star Wars Story, Nissan debuted a Star Wars-themed vehicle at the LA Auto Show – and it sold out. So the next year, Nissan debuted seven Star Wars vehicles. Now Nissan has a website where you can customize and share your own Star Wars–inspired vehicle.
Nissan dug deep to find an opportunity, using the power of the Force to drive sales – and the result was stellar.
Play around with POP and shipper displays
Never underestimate the power (and ease) of a good display. Shipper and POP displays draw attention to a product and enhance its appeal. They can literally stop someone in the aisle. Whether it's DVDs or power bars, a shipper display can ramp up the volume for impulse purchases.
You can also take a lesson from BaubleBar and Essie. The accessory and nail polish companies co-launched a line of color-coded earrings and polish, then sent joint shipper displays to Target. This combination could be great for a movie that's high on style. Think Bohemian Rhapsody's tribute to Freddie Mercury and Queen, or the remake of A Star Is Born.
Start marketing early –and everywhere
Timing is everything. Moviegoers may be obsessed with one film today, only to be distracted a week later when a newer movie comes out. Shorter attention spans, together with faster DVD and Netflix releases, provide a very small window for movie-related marketing.
Which is why every minute counts. You need to have a plan in place and execute it with fine-tuned precision. Go for maximum awareness right out of the gate. Play up the partnership with 360-degree touchpoints: in-store, on your website, on social media and in brand publications.
Co-branded joint displays are a great way to show off your partnership, and you can share costs with your partner company. Fill your store with eye-catching POP displays, window displays and end caps.
Everyone loves a pop-up shop
 To really drum up publicity, create a pop-up shop that will draw visitors into your store.
One of the most successful movie-related pop-up shops of all time was created in 2009, for Where the Wild Things Are. A team of artists and designers set up stick shelters, a blanket fort and a series of handmade costumes inspired by the classic children's book. Of course, they also filled the room with Where the Wild Things Are merchandise: t-shirts, pants, dolls, books and other products.
Was this a Shopper Moment? You bet. It gave customers something to talk about for years to come. As this example shows, you don't need the power of a tent-pole film like Harry Potter, Star Wars or Transformers to create a successful marketing tie-in.
In today's entertainment-focused culture, there are more opportunities than ever to make the bright lights of Hollywood work for you. Think outside the box, build prosperous partnerships and ramp up your in-store displays – you'll be creating Shopper Moments that are truly incredible.
Want to use the power of movie magic to increase sales? Reach out to Michael or Chris today at engage@medallionretail.com.
Ready to connect to your customers in a more meaningful way?
CONTACT OUR TEAM