Pop-up Retail
The New Millennial: Why Pop-Ups Are Great for Gen Z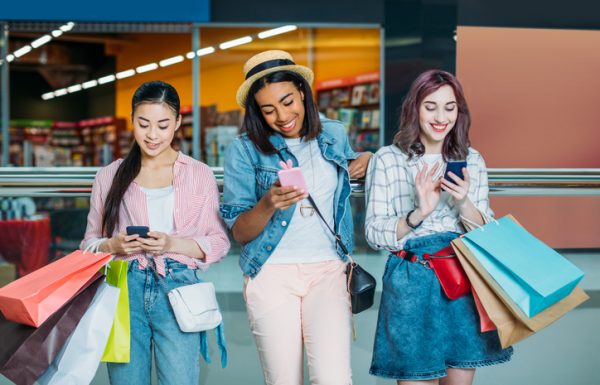 "Millennials at Retail" is one of the hottest trends in marketing research today. But what many people forget is that millennials aren't the youngest generation anymore. Gen Z (ages 6–21) is coming of age before our eyes, with spending power of up to $143 billion – including the money they influence their parents to spend.
With such a heavy impact on the market, retailers and retail brands need to better understand what this youthful and influential generation wants and how to give it to them. Nothing is riper for Generation Z's attention than pop-ups.
Speed is your best friend
Gen Z's grew up with phones in their hands. They don't remember the days when information wasn't accessible immediately online. They've spent their lives being able to communicate at lightning speed. As a result, they have very  short attention spans.
When it comes to a pop-up retail experience, you have to impress Gen Z's fast. The best way to do this is to tap into this audience's love of innovation and tech. With pop-up's compact footprint, signage and display can have added impact and allow these shoppers to make a quick assessment. Tech can also speed things up. The latest technology can facilitate checkouts, quicken online connections and impress the audience. When thinking tech, get interactive, get fun and create the seamless online to offline (and back) experience that Gen Z craves.
Emphasize mobile – and social
It's absurd, but true: Gen Z's would rather break a bone than lose their phones. Save your eye rolls, though. This can come in handy when thinking about your pop-up.
Gen Z's want to use their phone while they shop. They're searching for information, checking out options, and also checking out what their peers and celebrity connections are into. In-store mobile use is an opportunity for brands. And a pop-up is the best place to encourage this – especially with social media.
Integrate social media into the fabric of your pop-up. Create branded hashtags and Instagram-worthy moments and connect with followers. You'll reap the reward and amplification of real-time social media posts, likes and shares.
The beauty of pop-ups is in their tie to FOMO (Fear Of Missing Out). The Gen Z's who attend a pop-up are inherently doing something unique that they can use as social media currency in their own lives. They can use your pop-up as an example of their cool factor, their distinctiveness, of being ahead of the pack. It's in your best interest to make that easy to do!
Beauty is in the eye of the Gen Z's
Growing up with smartphones, Gen Z's are part of the age of social media. Pinterest, Instagram, Facebook – all of these platforms have ways to filter and beautify photographs. Because of this, Gen Z has a knack – and a preference – for the aesthetic. Gen Z kids want stores and shopping experiences to be aesthetically brilliant. The in-store bar has been raised very high with this audience.
Pop-ups create the unique opportunity for a truly eye-catching scene. More than long-term shops, pop-ups lend themselves to unbridled creativity and uniqueness. [bctt tweet="Pop-up Retail can be visually stunning while also offering sensory experiences for Gen Z's through seeing, hearing, smell, touch – even taste." username="MeetMrPopUp"]
 Personalize experiences and convey alternative success measures
Gen Z's relationship with money is fascinating. They watched their parents struggle through the Great Recession and therefore, are less intrigued purely by material things.  They focus their money on experiences that make them happy – often more socially conscious things that convey what success means to them,be it community, sustainability, diversity or other social achievement. Pop-ups can leverage the appeal of these factors with creative promotions and partnerships – campaigns that focus on a greener planet, local products or simply helping their neighbors. Gen Z's are much more about "we" than "me".
Gen Z also leans on brands when it comes to crafting their personal identities. They look to brands to help them explore the world, think outside the box and become innovators. Ideally, they want to be able to personalize and customize the products they buy and the services they use. Pop-ups allow for hands-on involvement and going outside the standard. By nature, a pop-up should be special, unique and inimitable, and make the customer feel this way, too.
It's a new generation. A pop-up is a chance for you and your Gen Z audience to explore the new, different, and personal. Let us get you started on exploring a new generation of pop-up ideas. Reach out to our team at engage@meetmrpopup.com.
Ready to connect to your customers in a more meaningful way?
CONTACT OUR TEAM