Creativity, Pop-up Retail, Retail Marketing, In-Store Marketing, Consumer Behaviors, Case Studies
The Art of Retail: The Rise of the Pop-Up Department Store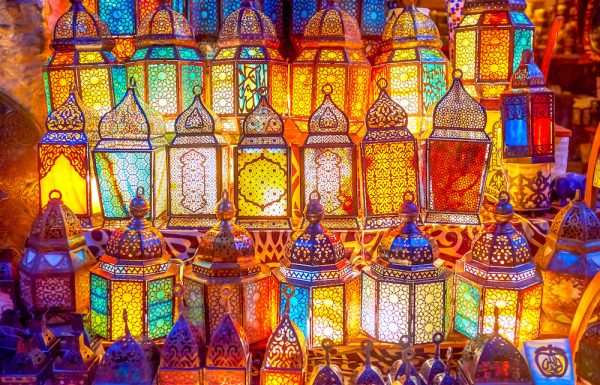 First, there were stand-alone pop-ups. Then, there were pop-up collectives, rooted in community. Now, retail is embracing a new kind of pop-up space modeled after the department store, but there's a twist: these new pop-up department stores are showcasing digitally native D2C brands in prime real estate in areas—like Manhattan, where retail space is exorbitantly priced—to appeal to a broader audience.
Offline, brands get an Instagram-ready playground where they can thrive: curated spaces where they can test the waters with sampling, experiential elements, and even introduce new products. All of it adds up to a D2C brand's paradise—a temporary space to experiment and see what sticks in the physical world.
So, what's behind the rise of these new department store-like spaces?
Retail spaces that sell[bctt tweet="The secret sauce of these new pop-up department store-hybrid spaces is one-part aesthetic, one-part discovery, and one-part community." username="medallionretail"]
Retailers like Showfields are a prime example of this new wave of department stores. The self-proclaimed "most interesting store in the world," Showfields houses three floors of pop-up shops where brands can stand out. In the heart of New York's SoHo neighborhood, the store sees traffic from a global audience of tourists and locals alike. In addition to brands, Showfields often has food vendors and special events on site that add to the stimulatory experience.
Another rapidly-expanding pop-up department store concept is Neighborhood Goods, an evolving concept store based in Plano, Texas. Many of the featured curated brands—including the likes of men's wellness startup Hims, modern dishware brand Year & Day, and unique scented candle phenomenon Otherland—have gotten got their start on Instagram. Neighborhood Goods doesn't limit itself to just what's "brand" new or digitally native. It also offers space for more established brands, including Cynthia Rowley and Le Specs, to appeal to an audience anticipating their next discovery—no matter where it comes from.
Similarly, Minneapolis-based Fourpost runs a curated pop-up marketplace within the Mall of America that has space for small, local brands to shine. Their premise is to offer "the freshest brands" and draw in and surprise consumers with unique finds they won't see elsewhere in the mall.
Small brands reap large benefits
One of the leading benefits of a pop-up department store is the low-commitment, low-cost IRL space that smaller or digitally-native brands crave. Short term leases and minimal operation costs remove some of the overhead for brands, helping them stay on budget. In addition, the onus of generating steady foot traffic falls on the store owner—not the brand.
Generating consumer interest usually isn't an issue, thanks to the magnetic pull of the destinations themselves—otherwise known as destination marketing. Consumers are drawn to the promise of new and exciting discoveries, and the opportunity to interact with brands they'd typically only see online.
And once consumers are in the door, brands have a chance to 'wow' them by not only merchandising, but by delivering a customized experience that imprints the brand identity.
Part of the experience is larger-than-life digital and print signage, eye-catching displays that blend education and fun, and ample products to test and try. Many brands even take the setting to the next level with comfy furniture or lounges that invite visitors to stay a while.
Dental technology and oral hygiene startup Quip, for one, filled their space at Showfields with bathroom vanities, toothbrushes, and toothpaste for consumers to use.  Personalized hair care company Function of Beauty incorporated a bathtub into their Showfields booth, and filled it with pink "bubbles" to serve as a photo opportunity for passersby.
Together, all of these types of elements feed the five senses of shoppers eager to find something new.
Testing the limits of temporary spaces
These new-format department stores are a retail wonderland for brands and consumers alike. Brands are at an advantage to test and observe the market in real-time.
But they're also a challenge of creativity—here are four things to consider when approaching this type of space:
What is the goal of your pop-up?
Is your unique brand identity clear to shoppers?
Is your pop-up creating an experience beyond traditional brick-and-mortar?
Is your pop-up designed with social media in mind?
If you can answer these questions, then you're on your way to captivating consumers. You can maximize the impact of destination marketing by creating fully branded experiences that connect with the audience.
Does your brand stand out from the crowd? Medallion Retail can help you amplify opportunities for consumers to discover, touch, and immerse. Reach out to Michael or Chris at engage@medallionretail.com to learn more.
Have you explored a pop-up department store? Let us know what kinds of innovations you've seen!
Ready to connect to your customers in a more meaningful way?
CONTACT OUR TEAM