Strategy, Social Media Integration, Retail Trends, Retail Marketing, In-Store Marketing
The Shopper Reigns at ENGAGE! 2015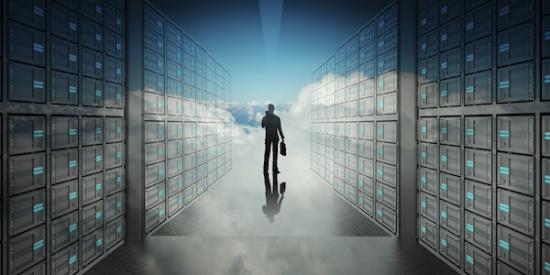 Digital technology was not the star of ENGAGE! 2015. The consumer was.
Make no mistake; the beacons, drones and mobile apps held an important place at the RIS-presented conference.  That place was in service to the shopper and her experience.
As retail continues to evolve, more and more often it is the shopper who calls the shots. She wants to move beyond mere transaction. Making a connection is good, but she wants more. Nothing less than a relationship will do for our shopper.
Her "I want what I want, when I want it, where I want it and how I want it" mentality is a driving force behind retail digital innovation. She expects her favorite retailer to be available to her at any time, always with an array of relevant offerings.
She is an individual who desires understanding and special attention. She wants her needs (and her desires) to be anticipated and met. She longs to be pleasantly surprised with moments of intimacy. And she wants all of this regardless of how she's interacting with a brand.  Too much to ask?
She doesn't think so.
The retail reality is that it's now all about personalization. Almost every speaker at the conference had something to say about it. Ironically, the general consensus was that it is most difficult to personalize an in-person interaction.
Following Amazon's lead, most retailers have attempted personalization on their online and mobile channels.
"The bad news is that the quality of personalization is low and the execution isn't omnichannel," said Guarav Pant, SVP/Research, EKN.  "Current personalization strategies… don't go across to the physical store that still accounts for more than ninety percent of sales."
In other words, the current shopper experience is not seamless. And if an experience is fractured, it cannot be personalized. Speaker Kalani McLain, Regional Sales Manager with Shopper Tracker, cited "seamless experience" as a crucial element in building a winning engagement strategy.
So our goal is the slightly oxymoronic-sounding concept of individualized consistency – unique shopper experiences that are complementary across all channels and platforms. Doable, but only with executive commitment and meaningful data.
"Few retailers have invested in creating customer experience officers," said Pant.  "…Fewer still have given any teeth to these positions."
Developing an experience that delivers individualized consistency requires a dedicated visionary; an agile thinker who can be a fighter and a cheerleader for the cause. A C-suite that fully supports the effort doesn't hurt, either.
That customer experience officer will need data. There's a lot of it out there, to be sure, but the data game has changed. Back in the day, we could simply measure and benchmark the in-store activities of the shopper, and get a base for all future work. Not anymore.
New consumer technology means that on any given day, the average shopper is interacting with a brand through up to six communications tools (including smartphones, tablets, computers, television, etc.). The multiple sources and perspectives result in research that has considerable depth and context; information so new, it hasn't been benchmarked. Best practices remain a moving target for now. In many ways, we're starting fresh.
Which brings me to the idea of disruption. I believe the ENGAGE! 2015 organizers used the D word very specifically in their conference theme (Digital Disruption: New Rules for Profit and Growth). It has become necessary to disrupt the very idea of retail.  To do that, we are disrupting how we gather and analyze information. Which we will, in turn, use to further disrupt the shopper experience.
Hang on!
Ready to connect to your customers in a more meaningful way?
CONTACT OUR TEAM