Strategy, Creativity, Signage, Permanent, Temporary, Corrugated Display, Social Media Integration, Pop-up Retail, Retail Trends, Retail Marketing, In-Store Marketing
The Style of SXSW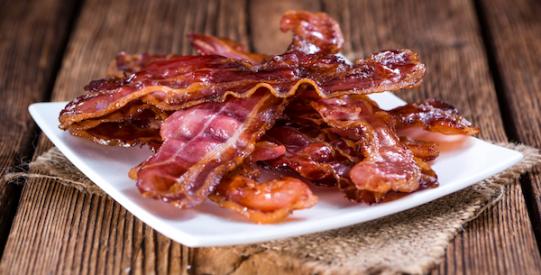 It is not often that one sees Bud Light, Mexican avocados and Mountain Dew-glazed bacon sharing the spotlight with designer Marc Jacobs. That's what made SXSW 2017 so intriguing.
High-end fashion brands have not historically been a huge part of "South by" (the cool kids and I call it that). Jacobs represented the fashion "old guard," basically dismissing the concept of mixing tech and fashion. His point of view was provocative for SXSW Interactive, but his presence reflected a recent push by fashion companies, from Giorgio Armani to Saint Laurent, to embed themselves into the conference's programming. Fashion was forward at "South by" 2017.
Giorgio Armani hosted an event to launch the third edition of its "Films by City Frames" initiative, debuting student films from universities around the world. In previous years, the Italian fashion house chose the Toronto International Film Festival and the BFI London Film Festival to showcase the program.
This year, however, it erected a space in Austin – not dissimilar to those built by the likes of Fast Company and Twitter – to host a private event and conversation with the actor Dev Patel. The wrap on Armani's installation, which could be explored virtually by Facebook fans via a chatbot on the network's Messenger app, was rendered in its signature grey.
Media companies such as Vanity Fair and Teen Vogue also threw parties at this year's SXSW, while a number of fashion and lifestyle-related pop-up conferences, including Create + Cultivate and Decoded Fashion, piggybacked on the main event. New media properties such as Who What Wear and Coveteur hosted events at private homes, while mid-market brands such as Lululemon and Kendra Scott hosted dinners for digital influencers.
Neiman Marcus staged a 570-person celebration that included a fashion show and several musical performances touting its partnership with Gibson, known for its beautiful guitars. And for the third year in a row, closely watched activewear label Outdoor Voices organized a Sunday run and brunch, this time in partnership with food publication The Infatuation.
Indeed, "Style," a dedicated topic track featuring dozens of panels on everything from affiliate-marketing firm Reward Style's social-shopping revolution to how artificial intelligence will change shopping habits, was as important as traditional interactive-themed content at this year's SXSW.
The brands that seemed to benefit the most were those that sought to activate both the business-to-business and business-to-consumer crowds. For instance, Levi's chose SXSW to formally unveil its Commuter Trucker jacket designed in partnership with Google's Jacquard division, which has developed a fabric that features conductive fibers woven into natural materials. The haptic technology (which uses force upon the skin to deliver real-time tactile feedback) allows the wearer to receive important alerts or program music right on the jacket's sleeve.
After Google's Ivan Poupyrev, who leads the tech giant's Advanced Technology and Projects (ATAP) group, and Paul Dillinger, head of global product innovation at Levi's, spoke on the SXSW stage to a thousand-person crowd, attendees were invited to visit the Levi's house, where they could try on (and try out) the $350 tech-infused jacket.
Ready to connect to your customers in a more meaningful way?
CONTACT OUR TEAM