Creativity, Pop-up Retail, Retail Marketing, In-Store Marketing, Consumer Behaviors, Case Studies
To Boost ROI, Emerging Brands Unite—and Pop-Up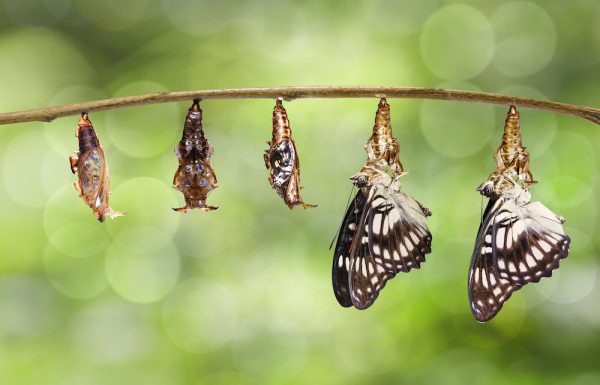 In the past five years, social media has served as a reliable launching pad for emerging brands. Take retailer Fashion Nova's success with influencer campaigns, or eyewear brand Warby Parker's ubiquitous Instagram ads.
But recently, social media's usefulness has begun to wane, as platforms become saturated with advertising – and consumers are taking notice. Each month, 71% of US businesses post 22 million ads to Instagram, hoping to connect with users. And as feeds reach ad capacity, new and emerging brands are finding it harder to capture viral attention and prove social media's marketing value.
"Consumers have become so desensitized to advertising in the digital space," said Zak Normandin, CEO of Iris Nova (the parent company of Dirty Lemon and The Drug Store). "We're inundated by ads, whether it's influencers promoting products, the actual ads that are served to you on Facebook or Instagram – your attention is pulled in so many different directions and I think consumers don't want to be advertised to anymore."
[bctt tweet="So, what's the next move? How can up-and-coming companies and emerging brands ignite new interest and drive ROI as consumers crave more authentic shopper moments?  And how do they do this while social media ads continue to lose impact?" username="medallionretail"] The solution for some emerging brands: choose to go directly to the source, by uniting – and popping up together.
Consider the Grommet. The Somerville, MA-based e-commerce company partnered with innovative, emerging brands – including Bombas Socks, Mrs. Meyer's Clean Day, and FitBit– before they went mainstream. While the Grommet does have a healthy presence on social media, the company has relied on pop-ups and concept stores to capture customers' attention and market emerging brands.
These pop-ups created a space for the Grommet's smaller brands to gain traction with consumers while remaining economical. While daily Instagram ads can cost thousands (or millions!) a month, the price of a pop-up collaborative can be far lower (especially if cost is shared amongst several companies).
And for the Grommet, pop-ups just made sense. Its partner brands are one-of-a-kind, and as is the case with Bombas Socks, many brands have authentic social missions. On social media, though, it's easy for these differences to get lost in all the noise. But at pop-ups, customers came to understand Bombas Socks's corporate social responsibility pledge on a new level: for each purchase, they donate a pair of their quality socks to a homeless shelter. Plus, customers had the chance to touch and feel the delightful socks for themselves.
"Take a whiff of Duke Cannon and Walton Wood Farm, experience the bone conducting audio of AfterShokz, give yourself a quick back massage with PTFit, and feel the softness of Faribault blankets and Pudus because try as we might, photos just can't do them justice," states a company blog post covering the Grommet's Newton mall pop-up.
So far, the Grommet's "maker's movement" has also proven successful – and it's no wonder. While a single Instagram user could scroll through a hundred targeted retail ads for emerging brands a day, a single pop-up can create the space for an authentic connection and give companies the chance to explain their differentiators in person.
Beauty retailer Glamsquad offers yet another case study in how pop-up collaborations can push emerging brands to new levels of success.
Dubbed the "Uber of makeup," Glamsquad launched in 2014 with a DTC e-commerce business model. On the Glamsquad website, users can book their beauty appointment – and within hours, a personal makeup artist or hairstylist would arrive at their door, ready for action. But while this business model is genius, it also makes it difficult to entice customers who may not have read about the company in Forbes or Fortune. To meet this challenge, Glamsquad's executive team is making inroads into brick and mortar – starting with a pop-up collaboration with CVS. Visitors can try-out express versions of Glamsquad's signature home makeover services, including options for quick blowouts, manicures, and facials.
Glamsquad's goal for the campaign was to create a space where loyal customers and new shoppers alike can connect with the brand in an authentic, memorable way, while staying economical. A pop-up means no long-term lease – instead, the budget is devoted to curating an attractive, exciting space for curious shoppers to interact with the products and learn more about the brand's mission.
And it worked. For Glamsquad, the pop-up campaign created buzz amongst a new audience base, namely the growing number of millennials and Gen Z shoppers who prefer to make purchases in-store. And for CVS, uniting with Glamsquad brought more attention to its beauty aisle.
"All of a sudden, the metrics around what [we're] evaluating changed completely because instead of spending 10 minutes in the store, [the customers are] actually spending 30 minutes in the store…the opportunity to sell and to buy is so much greater," said Amy Schecter, CEO of Glamsquad. As the reference to metrics shows, pop-ups give Glamsquad valuable insights for creating permanent brick and mortar locations, should they decide to go in that direction — a strategy that so many digital native brands have opted for after testing the pop-up waters.
These multi-functional pop-up collaborations are an opportunity to hold shopper's attention for longer – and to turn normal chores, like picking up a prescription or buying a new toothbrush, into a longer, deeper and more memorable experience.
Forecasts show this pop-up trend will become even more popular in the months to come. Macy's is trying similar concepts, including the recently launched "Market at Macy's" – a pop-up featuring emerging brands – and revolving Story  boutiques featuring new products and unique companies.
The bottom line is this: when brands join forces – whether with large-name retailers like Macy's and CVS or boutique retailers like the Grommet – the pop-up ceases to be just another campaign. It creates opportunity to captivate shoppers for longer, and gain mindshare even after they leave the event. And this connection promises to deliver impressive ROI, often more than social media ever could.
Building a winning pop-up takes a strategic eye and an experienced retail agency partner. That describes Medallion Retail. Get started by reaching out to Michael or Chris at engage@medallionretail.com.
Any other thoughts about creating in-store shopper moments that just aren't possible in the world of e-commerce? We'd love to hear from you. Comment below!
Ready to connect to your customers in a more meaningful way?
CONTACT OUR TEAM