Pop-up Retail
The Totally Hot Summer Pop-up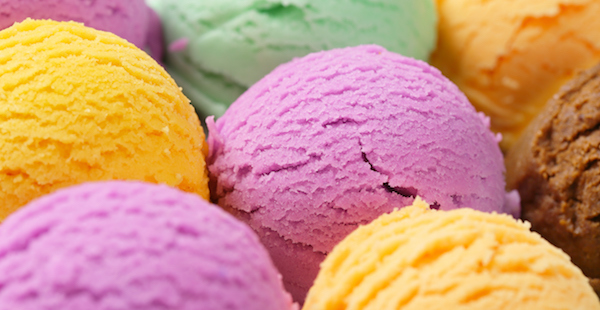 If you like to be surprised and delighted by ice cream, succulents, Sanrio merch, haute couture, Game of Thrones or whatever it is that Gwyneth Paltrow does, there is a spectacular summer pop-up waiting for you.
The weather is beautiful, and most everyone is outside looking for something to do (even if it's just on a lunch hour). Urban adventurers, smart shoppers, thrill seekers and connoisseurs are out in droves. Once again, it's summer pop-up season.
The Summer Pop-up – Eight I Am Loving Right Now
The Game of Thrones Pub
Three adjacent bars in Washington, D.C., have been transformed into a Game of Thrones-themed nightlife hotspot. This pop-up bar – or PUB – serves signature drinks in a grand, 3,000 square-foot space designed to allow fans to step into the hit TV series. The space includes scenes from the North, the Red Keep, Mereen, the House of Black and White, and the Throne Room," with the show's incredible soundtrack as background music.
Described as a "love letter to the Seven Kingdoms," the summer pop-up bar will be the perfect lounge for the ultimate GoT fan. Make sure to stop in before it closes on August 27.
Cactus Store
LA-based Cactus Store has set up shop in New York City for the season. The shop gained popularity on Instagram for their rare and bizarre varieties of desert plants from around the world. The NYC set-up is located in a formerly abandoned greenhouse in a Chinatown parking lot. Explore this urban oasis before it closes in October.
Hermèsmatic
This summer pop-up from Hermès offers fashion mavens a designer experience to dye for. Brand loyalists are invited to bring in one of their favorite iconic scarves (or purchase a new one at the shop) and give it the Hermèsmatic treatment – a dip dye fuchsia, violet or denim blue. The pop-up is in D.C. now, with stops in Nashville in October and LA in November.
Bhumi Farms
East Hampton's Bhumi Farms is hosting brand takeovers of its donation-based farm this summer, every Thursday through Monday. High-end brands like DVF, Homepolish, Outdoor Voices, Birchbox, L'Occitane, Amika and more will man farm stand and sell their goods. Proceeds will go to Bhumi Farms so they can continue donating organic produce to New York charities. This summer pop-up runs through the Labor Day weekend.
The Magnum Ice Cream Bar Bar
Back by popular demand! Magnum took over Manhattan's SoHo neighborhood last summer, and for 2017 they have set up their ice cream bar in the Meatpacking District. Visitors can choose from vanilla or chocolate ice cream, dip it in milk, white or dark chocolate, and choose three toppings from a seemingly endless list of options. The shop will be open until October.
GOOP MRKT
Gwyneth Paltrow's lifestyle brand Goop is in the Hamptons this summer, with a GOOP MRKT shop in Amagansett from now until August 20. The store will offer beautiful home goods, clothes (with an emphasis on resort and swim), beauty products and wellness essentials. Friends have told me the space is beautiful and all very GOOP (which means whatever you think that means).
Hello Kitty Café
Attention Sanrio geeks: don't miss the Hello Kitty Cafe Truck this summer. This mobile eatery is decked out in iconic Hello Kitty, and is serving sweet treats and merchandise. Two identical trucks, one serving each coast, will visit a new location every weekend.
Check out the cartoon kitty's semi-permanent setup at Irvine Spectrum through July, and follow @hellokittycafe on Instagram for updates.
The Museum of Ice Cream
The Instagram-favorite museum had a previous residency in New York last year, and has since moved to L.A. The Museum of Ice Cream features everything from a giant pool of sprinkles to a banana room to oversized popsicles. It's basically the museum of my childhood dreams. The good news is that it will be in California through October 16. The bad news is that it has already sold out. (The images are just so wonderful, I had to share. Think of it as food for the imagination. And if that doesn't satisfy you, tell me of your sadness in a comment, and I will hook you up with a taste of the real thing.*)
*One ice cream sample per person. Offer ends at 6:00 p.m. EST on July 7, 2017.
Ready to connect to your customers in a more meaningful way?
CONTACT OUR TEAM