Pop-up Retail
Tracking Pop-Up Success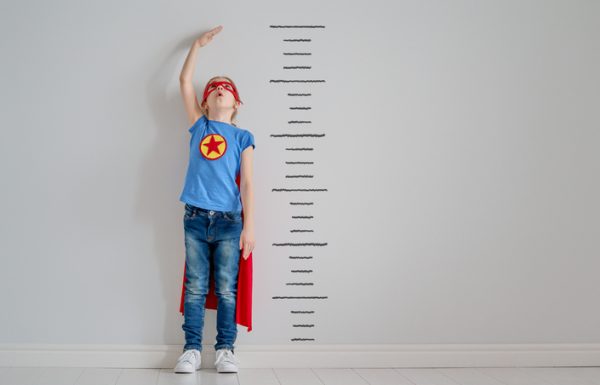 Pop-up retail is no longer just an "add-on" or a whimsical "let's try it" addition to a retail marketing plan. It's a bona fide strategy that needs to be planned for in advance and measured on completion. Tracking pop-ups is essential in evaluating their value to your retail marketing plan.
You put dollars, time and resources behind making your pop-up perfect. You've hypothesized and synthesized how best to attract your target. But have you analyzed your measurable objectives? How will you know if the pop-up is actually successful? What is your metric for success and how do you quantify it?
Pop-ups are often used as testers – their purpose is to help you experiment with ideas for implementation at your permanent stores and inform future brand decisions. Understanding how to quantify your pop-up's success is vastly important not just for your pop-up, but for your greater brand. Here's how to do it:
Set your goals and stick to them
First things first: even before you host the pop-up, you need to establish what success means to you. In other words, you need to determine what the objectives are.
This is different for every company and for every pop-up. Depending on your company's needs, your objective may be to:
Create buzz
Generate sales
Build a brand
Introduce a product
Broaden your customer base with cross promotion
Test a concept, product or service
Cement relationships
Or it could be a combination. But it's important not to dream too broadly. Keep your objectives concise and to the point. If your goal is unfocused, your pop-up won't be focused either, and you won't be able to discern (or find) success.
 Create a goal path that leads to quantifiable metrics
Once you define your objective – and tailor your pop-up to meet your goals – you can start to think about ways to measure your pop-up's success.
Some key performance indicators are easier to track than others. For example, if your goal is to introduce a product or generate sales, you can simply track success by tracking those sales totals and perhaps more importantly, the number of products sold by SKU. The numbers tell a story. You can compare the popularity of one product relative to other products in your line, compare sales in one market versus another location, or as accountants like to advise, determine whether sales volume makes the product profitable. Tracking pop-ups with revenue results is the ultimate proof of ROI.
Quantify brand buzz and relationships through online discussions, media conversations and social media mentions. Compare the brand awareness from before the pop-up with the same social media metrics (likes, share and follows) after the pop-up. Or conduct pre-post qualitative research on unaided and aided brand awareness measures with the market.
Don't be lulled by confusing quantity with quality. You want to make sure that your product is resonating with your target audience. In fact, sometimes you'll find that your product is actually more compelling with a different sector than what you first envisioned. This can lead to either a tweak in your product selection or perhaps even your overall marketing strategy.
Pop-up retail also affords fantastic opportunities to partner with other great brands from other seemingly disconnected categories that can complement and expand your customer base.  They bring their customers to you and you bring yours to them and together you raise the bar for both in unexpected ways! We call this "co-shopperation."
When consumer beauty retailer Sephora teamed up with B2B juggernaut Pantone Color Systems for their "Color of the Year Collection" the result was pure magic for both brands. What's the ROI? How many completely new customers did they reach and convert with their joint activation? How many votes did they tally for their "color of the year' ballot compared to prior years? How did their customers' perceptions change in light of the partnership? All measurable responses supporting the pre-stated objectives of a great pop-up experience.
You can also take video of your pop-up shoppers, observing their traffic patterns, seeing where and how they interact with products, and watching which displays they stop to look at and which they ignore.  Tracking pop-ups with video coverage enlightens on many levels.
Some companies are getting even more strategic with their data collection – and interpretations. Samsung Connected Spaces is a new retail solution created by the tech giant that gives companies full insights into consumer activity. Brands can rent a pop-up space that is fully equipped with cameras, Samsung technology, sensors and dashboards for easy, seamless data analysis. It's an all-seeing, all-sensing solution for tracking pop-ups.
Communicate, communicate, communicate
Relationships and brand building can be quantified through foot traffic as well as social media conversations. But often, a lot of buzz can happen offline and in real-life conversations. That's when it's important to communicate directly with your shoppers to get answers in tracking pop-ups.
The new HappyOrNot button allows for a quick, reactive response to the simple question: are you happy or not with our product/service/experience?
This kind of direct and timely communication with the consumer also helps you understand the "why" and "how" of the numbers: why did this product have success or not, why was this experience memorable, and how can we improve next time?
Beyond surveys – which are often ignored by consumers and skew more towards really happy or really unhappy shoppers – candid, casual conversations can be invaluable. Let's not forget that face-to-face, in-person talking is a great way to get anecdotal and insightful reports.
[bctt tweet="Pop-ups are no longer just fun, ancillary experiences in your customer outreach program. They're crucial business tools that help retailers and retail brands reach their goals and assess their results." username="MeetMrPopUp"]
At MR Pop-Up, we strategize, conceive and execute exciting, experiential pop-ups. Our record of success is backed by numbers and client testimonials. Tracking pop-ups is just one piece of the puzzle. Talk to us about how we can help your pop-up win fans by reaching out to our team at engage@meetmrpopup.com.
Ready to connect to your customers in a more meaningful way?
CONTACT OUR TEAM