Pop-up Retail, In-Store Marketing, Consumer Behaviors, Case Studies
Uncovering the Truth: Debunking Five Myths About Pop-Up Retail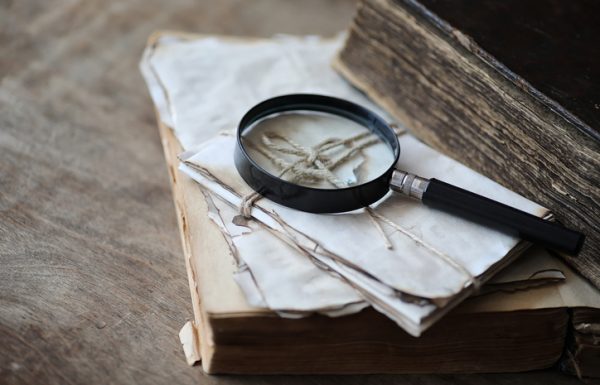 Pop-up retail has gained a lot of attention – and garnered billions in sales – in recent years. For a retailer or retail brand, this may set the bar quite high. But don't be held back by some of these common pop-up myths. We want to make one thing clear: pop-up retail is perhaps the most innovative, flexible and cost-effective way to grab attention and create a lasting buzz in your marketplace.
Myth #1: Pop-ups are only for product launches
While pop-ups are a stellar option for testing or introducing a new product, they're also a venue for engaging your customers in a unique way. Take a note from how Wayfair, an e-commerce furniture site, plans to harness the power of pop-ups this holiday season.
Wayfair is creating pop-up retail in empty shopping malls – not as a way to launch a new line of sofas or as a precursor to forthcoming physical stores, but as a way to fine-tune their merchandising strategy and direct new customers back to their online store.
Pop-ups have multiple applications: to test a new product and service line, create buzz for or reinvigorate an existing product, or extend your reach to a new demographic or geographic base. Or, as Wayfair plans to do, your pop-up can connect with existing customers in a personable, unique way.
Myth #2: Pop-ups are expensive
Some companies are known to pull out all the stops – and invest heavily – to bring their pop-up to reality. Take HBO. The premium TV channel recreated an entire set from their hit show Westworld at SXSW, putting a huge budget behind the installation. Or consider the antiquities gallery that The New York Times called the World's Most Expensive Pop-Up Shop. Big budgets can help pave the way for stunning ideas.
But launching a pop-up doesn't have to mean breaking the bank. In fact, new short-term leases are making pop-ups more feasible and inexpensive.
One option to rein in the cost of a pop-up is to launch a store-within-a-store, or a "shop-in-shop." Partner with an existing retailer and set up a kiosk or display within their space. These collaborations can be mutually beneficial: your business gains exposure without you spending millions, and retailers have a chance to give their customers a unique experience.
Myth #3: Pop-ups have to reinvent the wheel
 It can be intimidating to read about pop-ups (like Ben & Jerry's Carnival pop-up) that defy the boundaries of retail convention. But while your pop-up should stand out creatively, it's more important that your concept stays true to your brand.
Instead of trying to reinvent the wheel, stick to your brand's specialty. Say you're in the tech industry, and you're looking to excite customers at an upcoming festival or event in your city. Consider setting up a mobile charging station so pedestrians can add some needed juice to their devices. Use creative signage to stand out from the crowd and tie your tech to a theme – of power, connectivity or mobility.
Myth #4: Pop-ups need to stand still
When you think of a traditional pop-up, you probably think of a four-wall installation. While it can be helpful to utilize a space that already has a shop-like setup, companies are increasingly turning to mobile pop-ups to market their brand. These pop-ups help you take your idea on the road. Plus, a setup that is easy to move means you're not tied down to the foot traffic in a single space.
There are many ways to add mobility to your pop-up. One of our favorites: a shipping container, which is both portable and rentable.
[bctt tweet="If you're on a tight budget and want to broaden your reach, mobile pop-ups can strike the perfect balance of creativity and price." username="medallionretail"] They provide flexibility and garner attention – all while invoking buzz on social media.
Myth #5: Your pop-up should be all about you
Brand collaborations are easy, innovative ways to make your pop-up stand out while also expanding your visibility. But don't think you're limited to working with a brand that directly relates to your product or industry.
Consider the recent collaboration between Dunkin' and Dove Dry Shampoo. While it may seem that coffee and dry shampoo aren't natural partners, a pop-up aimed at on-the-go customers is a great way to capture the essence of both brands.
Collaborations allow you to optimize your budget and your exposure and literally think outside your box.
At MR Pop-Up, we have the experience to create pop-ups that are affordable, feasible and true to your brand. From a strategic pop-up premise to flawless execution, we are your pop-up retail partner. Even better: we streamline the process, taking care of logistical details so that you can be in the market quickly.
Learn how your brand can get more mileage and creativity out of pop-up. Reach out to Michael Decker or Chris Gordon today to start brainstorming innovative ideas at engage@meetmrpopup.com.
Insert link to "Pop-Up or Perish" blog post
Ready to connect to your customers in a more meaningful way?
CONTACT OUR TEAM