Pop-up Retail
Using Pop-Ups to Lobby Influencers and Holiday Gift Guides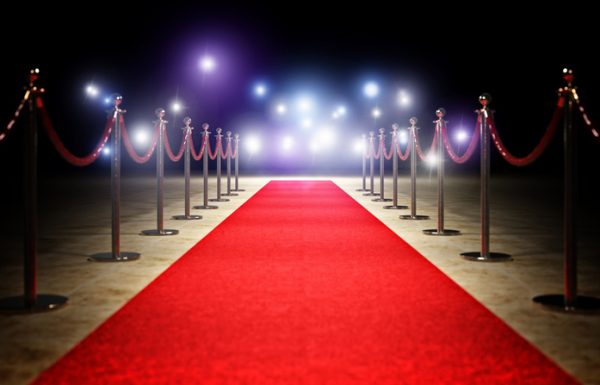 It's early July, the heat is sweltering and the margaritas are flowing. It can only mean one thing in the world of retail: time to think about Christmas. And for many retail brands, it's time to figure out how to earn a spot on the most coveted holiday gift guides.
For many forward thinking retail marketers, that means a holiday-themed pop-up aimed at the trades. Everyone wants to make a splash during this key retail season, so in a sea of holiday promotions, how do you make yours, for lack of a better word, pop? It's all about influencers.
Entice the influencers and the attention will follow. Next thing you know, you're a shining star on the must-have holiday gift guides. Here's how to get there:
Prime your audience early
 The holiday retail season starts early. Even before Halloween candy gets stale, Christmas-themed goods start popping up. If you're planning a pop-up, you too have to start early.
That means, first and foremost, inviting your core business audience – and inviting them in advance. With such a long retail season, the field gets crowded. Influencers, including bloggers, vloggers, reporters and Instagram personas, all get dozens of invites to holiday events, pop-ups, installations and more. There's no way they can (or want to) attend every one.
The best way to get ahead of the game is simply to be first! Hit your audience early – and get them excited.
Think of it this way: your "invitation-only" pop-up is like a movie trailer for a Christmas blockbuster. It's ahead of the opening, and generates oodles of excitement and curiosity. Influencers will come away buzzing about your must-see, must-experience pop-up. Come opening day, the crowds will line up to get inside.
Hit the exclusivity factor
Influencers at pop-ups are your elite guests – the VIPs of the crowd. They're the people who will have the biggest impact on your brand, ultimately sharing social media currency with you thanks to a few posts and promotions. So treat them like they're special.
To start, you have to make them feel elite, and that means private invites. Keep the guest list short – limited to leading influencers and maybe even a couple of top customers. For your top shoppers, you can make it an outright reward for their loyalty, or you can create a competition to score tickets to this premier pop-up event.
Don't announce the event on social media. Keep it invitation-only and exclusive. Share only a few enticing details of the pop-up to build excitement among this influential crowd.
Roll out the red carpet (maybe even literally!). Make the event memorable – and capturable – with Instagram-worthy moments that the influencers will be sure to share with their followers. End the event with a take-home swag bag and plenty of free samples for your influencers. If they had a great experience, they'll be sure to spread the word.
Go to your influencer's home turf
 We've talked about this before but it definitely bears repeating: mobile pop-ups are showstoppers. And they're convenient, too.
This is especially true of pop-ups that are intended to reach merchandisers and bloggers, two groups that can be geographically dispersed. What better way to make the influencer feel special than a mobile pop-up that comes to them (assuming their general geography makes financial sense for you to go there!)  It can be well worth the investment if you land in  major holiday gift guides or get featured in a major blog.
[bctt tweet="With influencers, a pop-up is a mutually beneficial vehicle." username="MeetMrPopUp"] Influencers are helping you generate excitement and interest, and you're helping them do their job and gain traction with their audience. Make their pop-up experience as memorable and exclusive as possible, and influencers will return the favor by broadcasting to their followers.
In need of some holiday cheer – and ideas? Medallion Retail and MR Pop-up are ready to light it up and plan the perfect holiday-themed, influencer-attracting pop-up. Get started today by reaching out to Michael Decker or Chris Gordon at engage@meetmrpopup.com.
Ready to connect to your customers in a more meaningful way?
CONTACT OUR TEAM