Pop-up Retail
"What if?" and the Pop-up Budget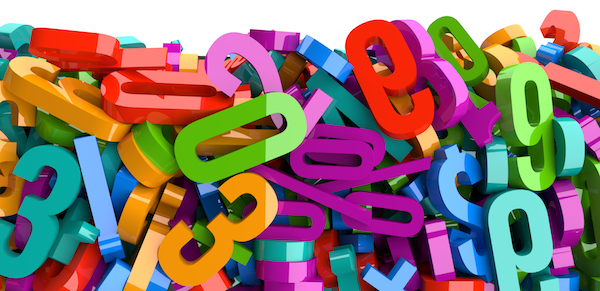 Congratulations. Your pop-up budget is almost complete. But those numbers won't mean anything if you don't explore contingencies.
(We will continue our regular blog programming of inspiring stories, fresh ideas and rat cafés next week. But if you just can't wait to explore the more artful aspects of pop-up, check out our webinar on June 21 – Pop-up or Perish!)
In my previous posts, I covered the first two steps in creating a pop-up budget:
Now it's time to create a contingency plan.
This step will either be great fun, or a nightmare. Because now is the time to think about everything that could possibly go wrong before, during and after the pop-up. I personally enjoy taking the naysayer role at this point, asking myself hundreds of "what if" questions based on the pop-up budget. (I guess it's about the human urge to create and destroy.)
Even the most perfectly planned pop-up will hit a few snags. The difference between a small problem and a huge disaster comes down to leaving a little wiggle room in the pop-up budget.
What could go wrong?
Where did the time go?
Things always take longer to do that you think they will. Always. Venders can be slow. Packages will be late. So estimate more time than you think you need. Then double it. Ask for things early. Make sure you've factored setup and breakdown time into your dates.
OMG! I forgot [fill in blank]
You will forget something. Know that, and try to minimize its impact. Do a walk-through of the space earlier rather than later. Think about security, traffic flow, garbage disposal, WiFi, emergency exits and VIP handling. Make checklists. And then make checklists of your checklists.
Who's coming?
A large part of creating the pop-up shop is promoting it. Don't skimp on this step, or you might find yourself standing all alone on the big day. Plan a launch event, build a social media campaign and reach out to traditional media and influencers. And don't forget to create a unique hashtag.
Ask "What if…?"
What if it rains?
What if the event conflicts with a major holiday?
What if there is a strike by one of the labor organizations?
What if the permit or license doesn't go through?
What if the landlord becomes difficult?
What if the major props/fixtures don't fit through the door?
What if the neighbors complain?
What if you smell something weird?
What if the street is too blocked for deliveries?
What if the space is not ADA compliant?
What if the structure fails inspection?
What if guests get lost?
What if it's too hot inside?
What if it's too cold inside?
What if the event photographer/videographer does a lousy job?
What if your smartphone dies?
What if the internet connection is weak?
What if the signage doesn't fit?
What if the electricity goes out?
What if the sound system fails?
What if you have no product for the opening?
What if the sound system fails?
What if the bathroom backs up?
What if guests get unruly?
What if you need supplementary signage?
What if you need replacement displays?
What if your partners pull out?
What if the event hosts forget their lines?
What if the sales associates don't show up?
What if the sales associates' uniforms don't fit?
What if demonstrators show up?
What if the cops show up?
What if your VIPs try to back out?
What if someone gets hurt on the property?
What if a contractor is needed immediately?
What if the space starts to show wear (or just dirt)?
What if the POS breaks down?
What if something breaks during the run of the pop-up?
What if you run out of product?
What if someone asks to speak to the manager?
What if there is no way to capture visitor information?
What if there is a national disaster?
What if bad word of mouth spreads?
What if you have nothing to give the press when they arrive?
What if your hashtag gets hijacked?
What if no one shows up?
What if 2,000 people show up at once?
And what if there was an awesome webinar that could help you create and manage a meaningful, memorable pop-up? You'd listen in, right? Pop-up or Perish! – June 21.
Ready to connect to your customers in a more meaningful way?
CONTACT OUR TEAM