Strategy, Creativity, Retail Marketing
What Retailers Can Learn from #HashtagWars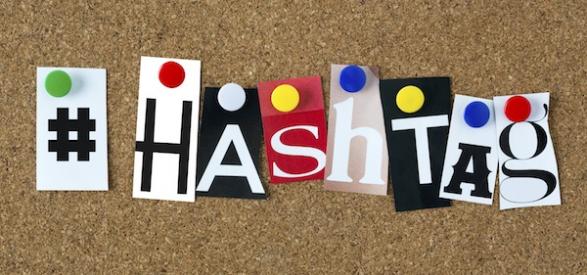 Every night, I go to battle.
OK, maybe not battle but definitely a skirmish. And it isn't exactly every night as much as it is Monday through Thursday. But it is still epic.
Comedy Central's internet-focused show @Midnight features a signature audience participation game that regularly dominates Twitter. It's called #HashtagWars and it has redefined audience participation.
The premise is simple. Host Chris Hardwick presents a random hashtag, like #SadToys or #RejectedBowlGames. Three celebrity guests win points each time they chime in with their own take on that hashtag.The real magic happens after the 60-second round, when the game explodes onto Twitter, where regular Joes get their chance to display comic genius (and drive the game to number one worldwide trend status).
The next day, when participation begins to slow, #HashtagWars is re-energized when @Midnight releases their Top-10 audience entries on Tumblr and on the show's website. It all comes to a head back where it began, on television, when the winning Tweet is shown just as the next #HashtagWars is announced. (Recent winners have included "12 Angry Men's Wearhouse Employees"  [#badbroadway], "The Babysitter's Fight Club," [#RuinAChildrensBook], "Jesus, mom, knock!" [#MyLoveLifeIn3Words] and "The Ju Ju Bee Gees" [#CandyBands]).
I share this information not to create a soapbox from which to announce that I have made the Top Ten list twice. (Which I have.) Rather, I think #HashtagWars serves as a current and meaningful example of creativity and smart cross-platform integration. What are the @Midnight producers doing that retail marketers could adapt to build stronger in-store engagement opportunities?
They make participation easy. What makes this game work is its low threshold for entry. @Midnight made the rules of their #HashtagWars very simple: use this hashtag, and try to be funny. No email address to share, no passwords, no registration and no contact from a third party.
They built an interaction mechanism based on existing behavior. Hashtag Wars was an online game among comedians long before @Midnight premiered. Show creators observed how people participated and interacted in the game, noting what behaviors were organic and natural. #HashtagWars works because it asks players to do nothing they aren't already doing.
They stay current. Since #HashtagWars is an internet-based game, it's easy to be of-the-moment. Internet fans (and shoppers) are about what's current; they love discovering something new and sharing it with their friends. So it makes sense to ensure that in-store engagement feels fresh and forward thinking.
They reward greatness. People enjoy recognition. The millions of #HashtagWars players don't do it for money or prizes (there aren't any). The currency is appreciation by a respected audience. They play simply for the likes and retweets of fellow players, for the chance to make the Top Ten list and for the opportunity to be singled out during the program as the best. #HashtagWars turns comedy fans into comedy heroes.
They are authentic. Transparency is as important to a shopper as it is to an internet maven. The interaction must be true to the brand, and based on honesty, reality and respect for an audience. @Midnight does this well. Some other brands that tried to bend the hashtag format to their will didn't fare so well. Folks can tell when you're trying too hard to be funny.
Ready to connect to your customers in a more meaningful way?
CONTACT OUR TEAM