Strategy, Production, Retail Trends, Retail Marketing, Retail Display
Mobile In-Store Display; Wheel-World Retail Success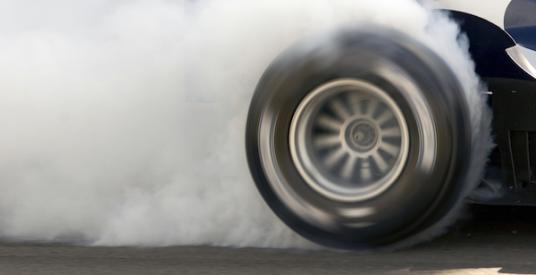 The concept(s) of mobile in-store display continues to impact retailers worldwide in a huge way.
Mobile device adoption rates are increasing at an incredible rate, surpassing 80% in 2016 alone. Mobile technology gives consumers the opportunity to shop and compare product features and pricing IRL as they walk down the store aisle.
Mobile boutiques and services have become so prolific that they have their own trade organization (the American Mobile Retail Association).
And mobile in-store shelving has never been more popular. Why?
In this era of the experience-demanding customer, a set of wheels can give retailers unprecedented flexibility, agility and options when it comes time to create (and recreate) Shopper Moments™.
Mobile display – fixtures on wheels or casters – is not new. But the idea of a store filled with easily moveable display and shelving units is. Imagine the convenience and versatility. Think of the possibilities. Or better yet, empower the shopper to consider them herself, and then let you know what she wants and where she wants it.
What are the advantages of the store that's "on a roll"?
Continuously Fresh Look and Feel
The environment always appears new and different
Changes can by made anytime, with minimal notice or effort
Promotable merchandise can be moved to the front of the store or next to the main aisle as needed
Encourages experimentation in store layout and shopping pattern manipulation
Bottom-Line Functionality
Queuing system improvements (on the fly) will drive impulse buys
Supplement existing shelving whenever needed, adding SKU's and increasing sales
Seasonal merchandise changes can be made quickly
Maintenance cost savings, as moveable units are easier to clean under and around
Locking casters transforms mobile into as-permanent-as-you-need-it-to-be.
Options, Options, Options
Create instant space for fashion shows, instructional classes or demonstrations by simply moving display runs
Relocate your mobile in-store display every few days to keep something new in front of shoppers
Smaller mobile displays can be changed out quickly to create real-time focal points and product showcases
Introduce mobile cash stands with built-in display shelves for extra seasonal selling power
Ready to connect to your customers in a more meaningful way?
CONTACT OUR TEAM