Strategy, Creativity, Pop-up Retail, Retail Marketing
Why Lemonade Has Juice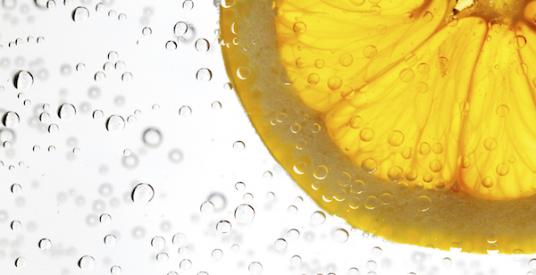 Oh!
Hey! I didn't expect to see you today.
I figured you'd be analyzing Lemonade like every other person in the whole wide world.
But you're here. Great! Great. What shall we talk about?
How about Lemonade?
First off, what is this thing? Is Lemonade an art film? A movie? A music video? A fashion statement? A concert performance? A poem? A non-traditional music premiere? An empowering scream? An hour-long commercial for the "Formation" world tour? An hour-long commercial for new activewear brand Ivy Park?
Yes! That's why it's so awesome.
Beyoncé (spellcheck made sure I got her name right) dropped Lemonade on April 23, right after her HBO special of the same name. The Beyhive went nuts.
The (Event? Entity? Cautionary tale? Album? Let's just go with that.) album has been the subject of millions of Tweets. Within an hour of the announcement on Saturday night, the number of Lemonade-related Tweets soared from 1.8 thousand per minute to 9.2 thousand per minute.
The New York Times is giving the story prominent coverage, along with every other major American news source. Including the New Yorker. Stars (whom I hear are just like us!) are weighing in. Even the guys from late night took time to man-splain the album's true meaning.
Journalists and pundits are examining Lemonade from angles beyond the realm of music and entertainment, filtering the story through the lenses of fashion, empowerment, celebrity, social responsibility, fidelity, race, feminism and privilege. I think the only point of view missing is that of the retail marketer.
And before you accuse me of shamelessly exploiting a monumental pop culture event as a device to frame my own perspective and agenda, don't.
What Beyoncé has created in Lemonade is a pop-up of epic proportions. Queen Bey is good at this. Really good. So what can retail marketers planning their own majestic pop-ups learn from the Lemonade drop?
Mash-up different media.
Tap into emotion.
Be experimental.
Provoke a response.
Deliver an experience.
Feed the headlines.
Redefine a concept.
Link media creatively.
Launch a whisper campaign.
Give no notice.
Encourage debate.
Make a statement.
Involve and engage.
Be a drama queen.
Evoke feelings.
Be relevant.
Seem exclusive.
Have a clear POV.
Make the experience feel personalized.
Feed all the senses.
Share a story.
Maintain some mystery.
Satisfy the fan.
Ready to connect to your customers in a more meaningful way?
CONTACT OUR TEAM