Strategy, Creativity, Brand Positioning, Retail Marketing, In-Store Marketing, Consumer Behaviors, Case Studies
Why Old School and New School Home Decorating and Home Goods Brands Need to Team Up to Reach Millennials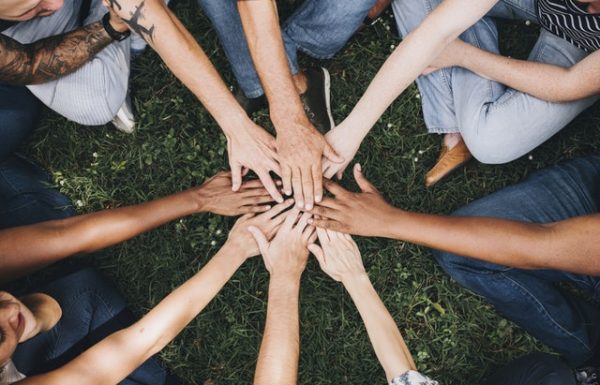 If you're a millennial, you've probably come across a targeted Instagram ad for new home decorating icon Buffy comforters. Or perhaps you saw the Casper mattress ad campaign on your daily subway commute. Maybe your friend is sporting some new kitchen tools from Material.
While the home decorating market has traditionally been dominated by a handful of massive players like Ikea, Williams-Sonoma and Bed Bath & Beyond, these microbrands have made waves, thanks to their millennial focus. Dozens of direct-to-consumer (DTC) e-commerce home goods brands have popped up in the past few years, offering specific subsets of home goods with sleek, minimalist designs and transparent pricing options.
These DTC brands are making a memorable splash in a big way – but they're also limited. To truly reach the millennial audience, DTC brands and the larger home goods chains should meet in the middle.
The importance of loyalty – and the upsell
The ability to relevantly up-sell is a huge benefit to a more comprehensive and widespread business model, like Williams-Sonoma's. A home decorating and home goods customer shopping online for pots will be shown wooden spoons and stainless tool sets under the "You May Also Like" section. This is even clearer in-store, where a consumer purchasing sous vide cooking equipment will encounter a recipe for a delicious sauce near the checkout counter, giving them dinner inspiration to cook with their new toy.
Single product line companies like Casper have a harder time getting repeat buyers or up-selling their customers (especially when the item is a durable or a one-time purchase). That's why a few of these companies are expanding.
Parachute, originally a luxury bedding company, has spent the past five years broadening their range of offerings. Just recently, the brand started selling mattresses, a natural next move.
Ariel Kaye, CEO and Founder of Parachute points out the advantage of joining the market: "It's become extremely expensive–perhaps no longer even profitable–to sell these high-ticket one-time purchases like mattresses. But we have spent five years building brand loyalty with our existing customers, through their purchases of towels and sheeting," he said.
Understanding your consumer
How can you market to your audience if you don't understand them? Consider a millennial's current life stage. Some are moving into new apartments, maybe buying a house for the first time. Many have babies or toddlers. Retailers need to display a better understanding of where this audience sits in their lifecycle– and target products accordingly. Having a kid for the first time? How about a child-size Casper mattress. Moving to the 'burbs? Show them the Burrow couch they couldn't fit in their city studio.
Retailers can also reach the youngest consumer generation: Gen Z. It catches people by surprise that these "youngsters" are already attending college. Reach this audience on campus when they need to move into their dorms, to an off-campus apartment or to the big city after graduation. Dormify, the popular dorm-focused furniture and décor company now partnering with American Eagle, recognized that they had a huge loyalty base and expanded their line to offer recent grads gear for their first apartment. They already had the fanbase – they just had to continue to be relevant to their audience.
Recognizing where you fit into the home decorating picture – and marketing and displaying your products appropriately – can drive home revenue (pun intended!).
Partnering up and layering up
You don't have to broaden your business model to succeed. In lieu of expanding offerings, DTC companies can partner with other microbrands for comprehensive home goods pop-ups or installations.
Brooklinen and Buffy could partner with Casper at their showroom to showcase a restful night's sleep, end-to-end. Burrow has great furniture, without decorating accessories. They could partner with Clare (paint) and The Sill (plants) to create stunning display rooms.
You can also lean onbig box brands, like Bed Bath & Beyond, to partner up to show how your offerings work in the home. If you're a DTC company that creates specialty lamps, you can incorporate those into a greater BB&B living room display, complete with tables, sofas and decor. It helps to showcase how your products work in the greater scheme of the consumer's life – and gives you a much-needed physical presence.
[bctt tweet="Today's biggest – and probably best – trend in home decorating retail is the growing use of augmented reality (AR). Consumers get inspired by what they see online and on HGTV shows. Getting them from inspiration to intention is as simple as showing them what's possible" username="medallionretail"] They already have their core furniture, how do they know this new fiddle leaf fig plant or chaise lounge will fit in their home stylistically, and, more importantly, physically. Offer AR tools through online, mobile and in-store. Let them see how products work in their home to get their imaginative wheels turning – and their payment apps lighting up.
At the end of the day, a one-product DTC brand has inherent limitations, but with creative retail partnerships, boundless potential.
What do YOU think about retailer partnerships? What are the pros and cons of this strategy for your business? Please comment below!
At Medallion Retail, you'll find a retail marketing agency that excels at putting two and two together for exponential results. To explore ideas to keep your brand out in front, reach out to Michael Decker or Chris Gordon today at engage@meetmrpopup.com
Ready to connect to your customers in a more meaningful way?
CONTACT OUR TEAM