Strategy, Creativity, Social Media Integration, Brand Positioning, Retail Trends, Retail Marketing, In-Store Marketing
Why the Experience Must Be Branded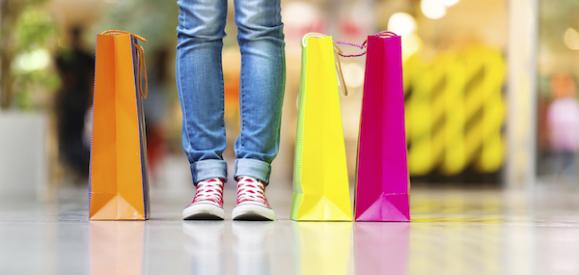 "No experience necessary."
A phrase that appeals to 16-year-old jobseekers, and to lazy retail brand marketers who have simply given up.
If we in the retail industry have learned one thing over the past five years, it's that the shopper is now the boss. Thanks to new technology and old-fashioned chutzpah, she is informed, opinionated, well connected and particular. Her needs and desires are the driving forces behind the progression of retail brand marketing. Today, what the shopper seeks is not just a product, but the "event" of procuring that product as well.
She wants an experience.
Smart retail marketers will make sure that that experience is branded.
Recently I've written about shopper experience and the theories of branding. The retail brand experience is where the pieces come together.
This isn't word play. A basic retail experience is something so broad as to include anything at all that may happen to the shopper while she's making a transaction. It is the word "brand" in "retail brand experience" that transforms the concept, evolving a generic store interaction into a shopper-pleasing showcase of attributes and emotional depth.
Basically, in today's retail environment, a shopper experience isn't enough. A shopper should know who is behind the experience, or else how will she know who to thank (and who to be loyal to)? A brand experience has identity and provenance, engaging and rewarding the shopper with access, information, exclusivity, introductions, entertainment and satisfaction.
A great retail brand experience is distinctive and incomparable. It is ownable and unique; no other company could deliver the specific moment in this specific way at this specific time.
How can a brand put its signature on a shopper experience?
Display authentic personality. Don't hold back. The shopper wants to know "who" she's dealing with. The brand has its own style and outlook; they must be expressed. What's the tone? Charming? Super-casual? Down-home? Sophisticated? Urban Outfitters is not Nordstrom, nor should it be.
Be intimate. Strive, in the brand's unique way, to make the experience as personalized as possible for the shopper.
Strategically link the experience to the brand. Create experiences that make sense for the brand. A community circus that's ideal for Wal-Mart would feel wrong if presented by Swarovski.
Commit to a voice. The shopper expects the personality of the brand to shine through in its voice. Vocabulary, formality, complexity and style should be consistent and personality-driven. Whole Foods has a great voice.
Activate a feedback mechanism. These experiences should be relationship builders. To facilitate dialogue between brand and shopper, every experience should have some kind of feedback mechanism. The shopper wants to have a voice. Be the company that gives her one. Of course, the mechanism – whether a shabby chic suggestion box in Anthropologie or a touchscreen in Best Buy – must reflect the brand personality.
Activate social media. Surround the shopper in the experience. This means extending it to social media. Give her opportunities to share her opinions, display her expertise and good taste, be a maven, connect with friends, seek advice and share news. Sephora is brilliant at this.
Ready to connect to your customers in a more meaningful way?
CONTACT OUR TEAM