Strategy, Creativity, Retail Marketing, In-Store Marketing, Consumer Behaviors, Case Studies
Will Digital Personalization be the Top Retail Trend of 2019?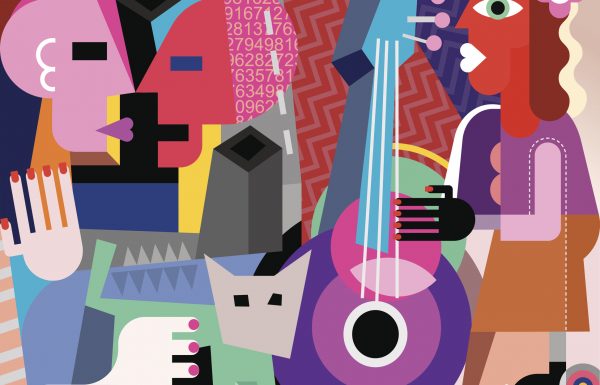 In 2019, we have more choices than ever before. And maybe that's a bad thing.  Or…  maybe not.  It depends if the choices lead to true and meaningful digital personalization.
See for yourself: when women search for make-up concealer on Amazon, they'll get back over 10,000 (!) results – but which one of the thousands matches what they truly need — their exact, unique complexion? In 2019, consumers aren't searching for more products ("more" is overwhelming). Instead, they're on the hunt for something personal.
The push for digital personalization should come as no surprise. As brands continue to fight back against the tide of e-commerce, in-store, digital personalization and superior customer service have been powerful keys to success. Plus, younger shoppers, especially those in Gen Z, expect more personalized offerings. After all, if video and music streaming apps can deliver custom playlists, why can't their favorite athletic shoe brand or restaurant offer the same level of customization?
73% of consumers prefer retailers that tailor the shopping experience to meet personal preferences. And the brands that deliver? Well, odds are they'll come out on top in 2019 — if they're not winning market share already.
Beauty brands are leading the charge
Consider Fenty Beauty. Founded by superstar musician and fashion icon Rihanna, Fenty Beauty disrupted the industry in 2017 when it launched its revolutionary brand platform: make beauty products more personal.
The idea is simple enough, but just two years ago, it was revolutionary. Before Fenty Beauty came onto the scene, most companies offered fewer than 20 shades of a single product (and of those 20, more than half would veer towards the lighter end of the spectrum, neglecting darker complexions). Rihanna and her team demonstrated an acute understanding of this oversight. They developed an inclusive brand, launching its signature foundation product in a whopping 40 shades. Plus, they leveraged Sephora's innovative Color IQ tool to make it easier for customers to find their exact skin tone. Fenty Beauty's approach was an immediate success. Even before the official launch, the brand earned its status as an industry game-changer, garnering praise from makeup fans and celebrities alike. And in just 40 days, the company raked in over $100 million in sales.
Immediately, shoppers felt an intimate connection to the brand's digital personalization. After using the brand's foundation, Krystal Robinson, a young woman with albinism, wrote "I felt that finally, being myself was worth it…It actually means the world that [Rihanna] not only made a diversity of shades for all women of color, but she brought us together."
Thanks to Fenty Beauty, 40 is now the magic numberfor makeup shades: several other brands, including Dior, have followed suit. Rihanna's line sells both in-store, at Sephora (where shoppers can easily find their perfect color match…more on that in a moment), and online.
Sephora delivers digitally personalized experiences in-store
Of course, personalization is old hat for Sephora. Shoppers rank the international beauty franchise first for providing a personalized shopping experience, above Walmart and Nordstrom – and these results make sense, given the brand's longstanding commitment to curating a winning customer experience.
For starters, Sephora, like Fenty Beauty, recognized that shopping for makeup isn't always easy. To help, they developed tools to make the experience more individual and unique – starting with Color IQ. Developed in partnership with the Pantone Color Institute, the Color IQ device can match a shopper's complexion to a 4-character color code. With this, she can quickly pinpoint which products will work for her, making the shopping experience easy (and fun).
Johanna Marcus, Sephora innovation Lab's senior director, summed up Color IQ's value in a 2016 interview: "By enabling our customers to learn, we're allowing for both higher conversion and deeper brand loyalty… Color IQ answers a big question: what's the right shade for me? There are thousands of shades out there, so we narrowed down that world to make things easier," she said.
A shopper's data saves to her Beauty Insider profile, Sephora's free rewards profile. This way, every time she comes in to shop, sales associates will immediately understand which products work for her skin, helping make the entire process more individual.
Making wellness personal
Of course, beauty brands aren't alone in their pursuit of a more personalized experience. Take Care/of, the trendy wellness brand that delivers personalized packets of daily vitamins to customer doorsteps. Founded in 2016, Care/of capitalizes on customization at every level – especially when it comes to marketing.
First, the site prompts visitors to take a short online quiz to learn more about what they want and need from their daily vitamins. Along the way, the quiz gives visitors more information on the benefits of taking certain pills – like vitamin B12, which helps you stay alert, or elderberry, which helps with digestion – adding an extra dose of fun learning to the process.
While their e-commerce experience is high-level, Care/of packaging plays a serious part in the company's success. Each month, a box of personalized packets arrives on your doorstep; the colorful box has a pop-out tab that lets you easily dispense a single packet a day. And the packets themselves – well, they take the cake. On each, a personalized greeting is printed, as well as instructions for dosage. These uniquecustomizations transform the experience of taking your daily vitamin – and spark loyalty.
While Care/of is a strictly ecommerce-only brand, its personalization genius easily translates offline. With consumer's passion for wellness at an all-time high, a company that offers in-store vitamin personalization options – a station where consultants create custom bottles of daily supplements, for example – would enjoy immediate success.
Blending technology with in-store service
Personalization doesn't just need to come in the form of clever packaging. Electronics retailer Best Buy opts to take personalization to a new level with its multi-channel, blending digital solutions with in-store shopping to create a holistic, high-tech experience. The Best Buy mobile app recognizes when customers enter one of its brick-and-mortar locations and switches to "local store" mode. This setting gives users insight into the store's inventory, cross-referencing the user's search history to offer a personalized interface. Plus, the app has an "On My Way" feature, which shoppers can use to let store associates know they're en route to pick up an order. Best Buy executives hope these components will give customers a more holistic, positive shopping experience.
According to Best Buy's Chief Digital Officer Bala Subramanian, technology is key to facilitating a more personalized in-store experience. "We want to be obsessed about the customer and the customer experience and making sure the technology works for them," says Subramanian. "So what kind of services could we actually bring to bear, along with the products, so that we are providing solutions to customers and we're making the technology work for them?"
Adding personalized value to retail
As innovative as Best Buy's app may be, Nordstrom's in-store tech innovations may take the prize. The store's flagship Manhattan men's store, which opened last spring, brings digital personalization to the next level with fashion-forward technology. In the suit section, shoppers can try on sports jackets and tuxedos virtually: their life size avatar is projected onto the big screen, decked out in the different garments.
For shoppers who prefer to try on clothing the old-fashioned way, Nordstrom lets you reserve a product online. When you arrive at the store, your items will be waiting in a dressing room, complete with your name on the door. The fun doesn't stop there, though: in one corner, a large embroidery station offers shoppers the chance to digitally personalize their Levis jeans.
Nordstrom executives view technology as key to heightening the customer's experience – so long as traditional service practices are already in play. "If we don't get (customer service) right, no amount of technology or whiz-bang features will be enough," said Ken Worzel, the brand's Chief Digital Officer,  in an interview with Fortune.
For younger shoppers, part of the appeal for personalization comes from a desire to have something unique – whether it's a pair of jeans or a one-of-a-kind experience. When brands deliver, they drive loyalty: 45% of shoppers say they're likely to remain loyal to stores that foster a personalized connection.
[bctt tweet="Will digital personalization be the top retail trend of 2019? It could be too early to tell. But one thing is clear: stores that invest in personalizing customer experiences continue to win big." username="medallionretail"]
What are your favorite examples of digital personalization at physical retail?  Can meaningful  personalization scale up well for more major retailers?  Which ones?  Let's start a discussion, below…
At Medallion Retail, we're masters of optimizing displays that give consumers a sense of personalized touch. Interested in exploring how you can up your customization game? Get started by reaching out to Chris Gordon or me at engage@medallionretail.com
Ready to connect to your customers in a more meaningful way?
CONTACT OUR TEAM