Strategy, Creativity, Permanent, Temporary, Corrugated Display, In-Store Marketing, Retail Display
Windows of Opportunity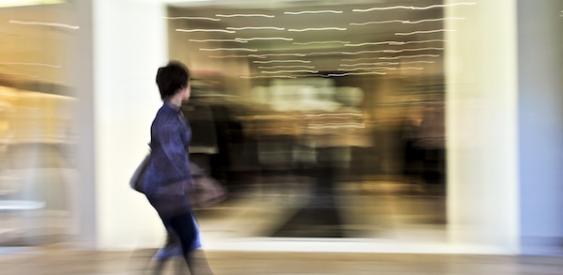 What do shoppers see when they look at your store windows? Sale items? Politically correct holiday decorations?  Newly arrived merchandise? A fantasy set fit for a Broadway stage? (You never disappoint, Bergdorf Goodman.)
And when they look, do they see into your store…or into your story?
Retail window designers are responsible for the first impression. These artists (because that's what they are) work to grab attention and draw shoppers into the store. Their tools are imagination, ingenuity and a deep understanding of perspective, repetition, focal points, scale, balance and color. Often, they create amazing eye candy. But what if they also told a story and created an experience?
We all know that today's shopper craves engagement. No longer satisfied with simply getting a good deal or increasing her loyalty points, she seeks acknowledgement and connection. She wants to be part of a narrative. She is seeking an experience, and that experience should begin at the store window.
How can designers become the storytellers behind the glass?
Embrace retail theater. Be a showman, with the window as the stage. Develop a narrative before the design phase.  Juxtapose elements to pique curiosity and stimulate thought. Leave some blanks to be filled in by the shopper's imagination. Incorporate movement, light, video and sound. Break the fourth wall – literally – with display elements and lighting treatments that spill out onto the sidewalk
Tie in to pop culture. What are people buzzing about? Put that in the window. Pop culture can provide clues and content that make a display feel timely and fresh.  (Barneys New York does this particularly well.) Think about trends, memes, events, even scandals, for inspiration. And while you can't use familiar faces who might be aligned with other brands, you can allude, suggest and (if it's the brand's style) provoke. Find a great story, and put the brand in it.
Activate social media. You know the shopper has a smartphone.  Use it to redefine window shopping. Create mechanisms to gather and share information in real-time via social media so that her experience can be personalized. Seek her feedback, and let her see you sharing it in real time (#heyisaidthat). Tallies, tote boards, countdowns – all are simple ways for the shopper to engage and feel involved. Create scenarios and invite the shopper to contribute her own stories. Develop simple themed promotions that start at the window and pay off in-store.
It's about balancing art and salesmanship; the visual and the visceral. By taking basic retail in-store marketing tenets and incorporating them into the discipline of window display, brands can tell their stories and truly cause a scene.
Ready to connect to your customers in a more meaningful way?
CONTACT OUR TEAM